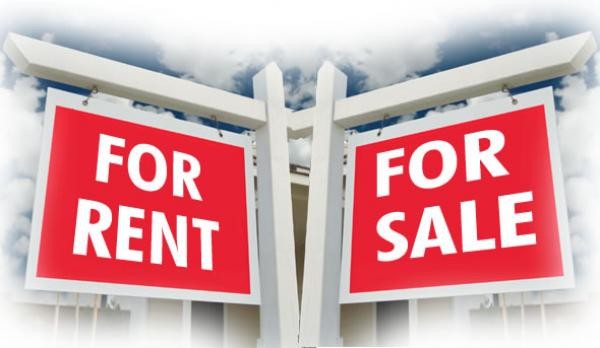 One of the questions being asked by those who rent their homes is whether they would be better off buying and now one survey reveals that they would indeed be 10% more wealthy every year by stepping foot on the property ladder. Lloyds Bank says that homeowners who buy are, on average, £865 a year better off than someone who rents. This equates to a 10% difference between paying their mortgage and paying the landlord rent. The bank says that the average outgoings for a first-time buyer who purchases a three-bedroom house was £672 in December – that's £72 cheaper than a similar property would attract in rent, or 10%. In addition, the growth in average monthly rents is averaging 3% whereas buying costs have grown by just 2%.
Growing divide between buying a home or renting it
This growing divide between buying a home or renting it is now running at double the saving that buyers would have enjoyed in 2010 when the difference was £397. For anyone who was renting their home in 2010 and opted to buy instead then missed having to pay rent increases of 23% while home buying costs grew by 17%. Lloyds Bank says that buying a home has been consistently cheaper than renting since 2009. The bank's mortgage director, Mike Songer, said: "We have seen a significant shift in the last five years as people consistently pay less per month on average when owning their home as opposed to renting it. Last year, this gap widened by more than £100 to become an annual saving of £865." He added that the growing difference has been boosted by record low mortgage rates and the rise in private rents to help make home owning a more attractive proposition.
First-time buyers will save money by buying a property
Statistics reveal that first-time buyers are aware that they will save money by buying a property and the number of first-time buyers is growing – they accounted for 46% of home sales last year which is a big rise from the 2006 figure of 36%. First-time buyers can also enjoy government assistance such as the 'Help to Buy' scheme and the UK's improving economy is also leading to higher wages which makes buying property a realistic prospect for growing numbers of people.
However, while the figures from Lloyds Bank are averages, it should come as no surprise that renters in the south-east of England are saving around £65 a month where the average rent is £900 while those who buy their home are paying mortgages of £965 a month. This is the only region where renting is cheapest option – though the rapid growth in house prices should compensate for that difference.