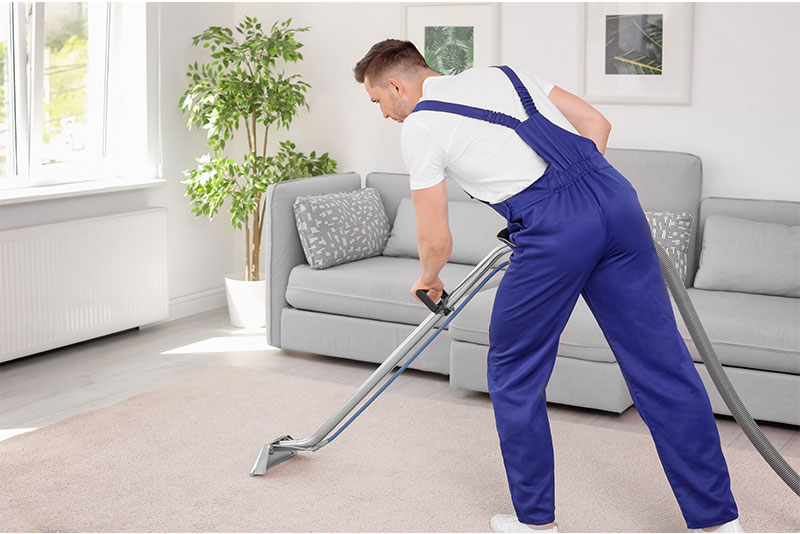 Covid-19 has presented many business ideas, and it was a blessing in disguise for some industries. If you are looking for an industry that offers plenty of business opportunities, then there is one business model you might want to consider, which is carpet cleaning. There are a variety of reasons why this business can turn out to be a profitable venture for you;  
Commercial and residential buildings have carpet coverings of at least square footage, and those carpets need to be cleaned regularly. And with offices gradually and eventually opening up with relaxation in the curb, they will require someone who can take on their carpet cleaning project. It presents a massive opportunity for the carpet cleaning business.

Carpet cleaners make between 0.35 to 0.50 cents per square foot, translating to around $150 per hour. 

When you start your own carpet cleaning company, you cannot undermine the flexibility it will offer you. How many clients you want to work with and how much you charge is up to you. 
 In plain English, this is the year for starting a business in this niche. Covid-19 pandemic has left most of us cleanliness freak and carpet both in our houses, and offices space is one such area that gets a lot of footfall. And where there is dirt and stains, there is a need for a professional cleaner. Here are the basic steps on how to get started with this business and be successful in it:
 What type of company do you want to start. 
Before starting a carpet cleaning business, you need to decide what kind of services your company will offer; what avenue you wish to take-Commercial or residential. As you know, washing 900 feet of carpeting in a home is altogether a different ballgame than washing 30,000 square feet of carpet in a commercial building. Commercial buildings are generally larger than individual homes; that means you will be making more money per job in the former option. This also means that you won't take on as many clients as you would if you take residential projects. Both of these options have their pros and cons. Thus, match them with your goals. 
 Create a business plan.
After narrowing it down to commercial or residential, it is time to draft your business plan, which includes but is not limited to naming your business, finding out your target market, analyzing competitor approaches, etc. Put down your startup budget and invest time in pricing structure and operational strategy. A detailed business plan takes time, but it is well spent. 
Understand logistics behind your business 
Whichever business you start, you need to have working know-how to get started. Thus, it is suggested you get in touch with a credible steam carpet cleaner supplier in your area that not only provides carpet cleaning machines but training videos on how to use that equipment. This will help you greatly if you are stepping into this business for the first time by getting you up to speed on everything you need to know about the operation. 
 Stock up on cleaning supplies
Your business success depends heavily on the cleaning supplies and equipment you would be using. Make sure you choose a company that only provides equipment such as steam carpet cleaning machines, cleaning products, and specific shampoos. Secure those supplies before you start taking on carpet cleaner jobs. 
Get the word out.
Now that all the back-end work is sorted to get your business up and running, it is time to get the word out for you to get carpet cleaning projects. The most intelligent way to handle sales and marketing is by writing down what you want to achieve by the end of the year. For example, you want to have 10-15 contracts by the end of 2022. It means you need to talk to at least 50-60 potential clients. So, how do you spread the word out about your business? There are many ways to get people's attention, from social media to flyers. Make your presence felt on social media like Facebook, Instagram or even LinkedIn for commercial cleaning services. Get your website and maybe a Youtube channel if your budget allows, depending on where your audience interacts.
So we are saying.
It's perfectly normal to feel overwhelmed by the prospect of starting a business; these easy-to-follow steps can help get you off to a strong start. Now that you know the basic steps to build a carpet cleaning business, it is time for you to draft your business model and see how you can turn it into a profitable, lucrative, long-term career. You cannot possibly go wrong if you write out your game plan, take stock of the finances, invest in quality equipment, understand your audience and market your services to them in a targeted manner. 
 Ref : THSI-2618 / ZD. 23516