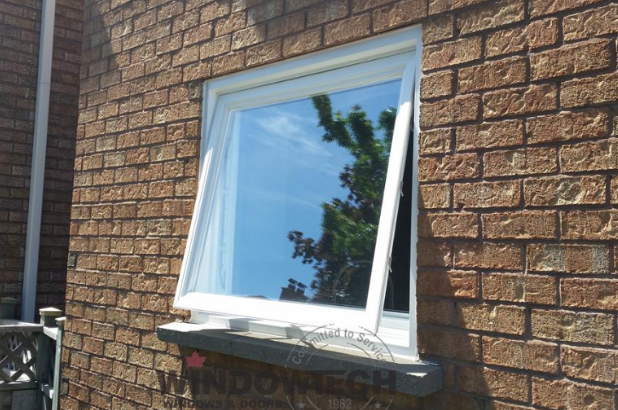 Apart from considering sliders and casements, awning windows are another worth considering option to avoid compromise on comfort in Canada. They have the same design and mechanism as that of casement windows but, their movement is in vertical direction instead of horizontal. So, for people who don't like sliders and casements, then below is a brief discussion on why to choose awning windows and whether they could meet all expectations or not.
Unique Features of Awning Windows
Homeowners usually like the design and technology of casements but do not prefer the way it operates. So, for such people, awning windows Canada have turned out to be the perfect option. They hold the same technology as that of casements but contain compression seals that give a distinctive character to their existence.
The best part of these compression seals is that they fill the gaps between frame and sash perfectly. Contrary to fibre weather stripping in modern sliders and old crank windows, it makes the windows less susceptible to drafts, leaks and wear and tear.
Awning windows Canada do not even let moisture or rain to enter throughout the year. They ensure ventilation in areas like bathrooms and kitchens. Another factor behind their selection is ease to operate. They work differently than sliders as they have handles to control their movement.
How to Compare with Other Window Types?
Apart from being concerned about style or type, homeowners have to consider Energy Star rating of awning windows Canada. The reason why every owner has to consider Energy Star rating is that it dictates energy consumption in the home. Basically, there are three climate zones in Canada that need to be considered before finalizing an option. Their selection should always meet at least climate zone 2 requirements in order to yield the desired results. This means, ER rating should be at least 29 with U-factor 1.40.
U-Factor or ER Rating: Which Option is Important?
Although both values hold some significance, it is still necessary to figure out which represents better energy efficiency. Keep in mind that ER number depends upon SHGC factors while U-factor works on windows' ability to resist heat loss.
ER numbers represent how much awning windows would allow energy transfer. Better windows encourage heat gain and therefore, maintain warmth inside. Experts suggest to always consider SHGC numbers while making a choice. So, be sure that there is no room for mistakes and everything needs to remain up to the mark for many years.