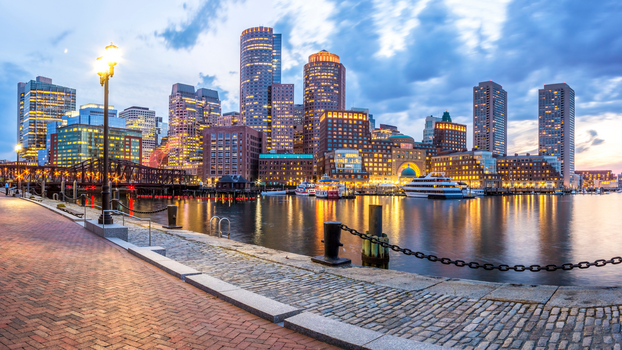 Why Boston is One of the Most Expensive Cities in the U.S
Boston is the world's best innovation city. When we talk about innovation, then first comes the name of Boston. The first subway system, first public park, first public beach, first telephone, and the world most extensive social media network (Facebook) originated from Boston City. Moreover, rich American history, popular attractions, delicious food, stunning architecture, and ocean views make Boston the best place to live.
Boston is a famous city worldwide through excellent universities like Harvard, MIT, Tufts, BU, Boston College, Emerson, Northeastern, and Wellesley College. The quality of education is always higher in Boston than in other cities. You can get world-class medical care hospitals, Mass General and Brigham & Women's from Boston to other cities. World highest paying jobs in the tech and bio sector are found in Boston city. Affluent neighbourhoods, geographical location close to NYC, WC, and tourism make Boston one of the wealthiest cities in the U.S.
Why does a homebuyer choose Boston for a living?
Boston is one of the healthiest cities in the U.S. due to its healthy and killer food sense and geographical location. Boston is directly located on the Atlantic coast, and its healthy seafood is one of the primary protein sources.
Most people originally came to Boston due to higher education and an exceptional quality education system. Moreover, Boston is the city of the tech revolution, that's why it is the first choice for engineers. Companies like Facebook, Hubspot, Google, DraftKings, Wayfair, and TripAdvisor all have offices in the Boston area. Convenient suburbs also help the quality of living.
Top 5 reasons why Boston is one of the most expensive cities in the U.S
The reputation of Boston city is always high, and it is the 2nd most expensive city in the U.S. Here we discuss the top 5 reasons why Boston is one of the richest cities in the U.S
1. Healthy Lifestyle
Boston offers its residents a high-quality and healthy lifestyle. The average salary in Boston is $77,217. All Americans' medical expenses and healthcare systems are under the insurance policy. Boston residents have to pay an average of 27% of their income for healthcare and medical facilities. Besides these, access to green nature and healthy seafood.
Local governments encourage residents to use biodegradable products and decrease carbon from footprints to ensure a safe environment, fresh air, water, social equity, and economic sustainability. By improving sustainability features, Boston maintains the city strong and healthy.
2. Law supply of housing and high real estate price
Due to the significant population, there's demand for a large amount of housing in Boston. It has only a certain amount of land to build a house. So the low supply of housing, the apartment cost, and the rental cost in Boston are very high. The median home price in East Boston is $699,900, and the average price per square foot is $509.33.
3. High Cost of living
Boston's living cost is high due to high per capita income, a world-class education system, better job opportunities, and an up-level economic system. But it is too difficult to survive in Boston for all people. Investopedia estimates a family needs $76,034 in annual income to survive comfortably in Boston.
If anybody wants to survive in Boston city cheaply, he must choose an affordable place to live. The top 5 affordable places to live in Boston City are Hyde park, Allston-Brighton, East Boston, Dorchester, and Roslindale. Most people prefer East Boston because it is very close to the prominent Boston city. The housing market of East Boston is comparatively cheap and more affordable than other cities in Boston. Due to the cheap rate and the budget-friendly price, many new home buyers in Boston come here to buy a house. The appealing neighbourhood of East Boston is an affordable place to live and the best place to buy a home.
4. Strong Economy
The economic powerhouse of Boston is strong, and it is an excellent work city. There are endless job opportunities, higher salaries, great benefits, stock options, and the opportunities to advance and make its job market and economic system very potential. The economic system of Boston is very strong due to the prolific jobs market available, a highly qualified tech and innovation system, and fluent opportunities in the tech and financial business sectors.
Most industries, technology, finance, and life sciences, are here. One can find plenty of entrepreneurs and start-ups in Boston as well.
5. Developed an Education system
The education system in Boston is highly qualified. The first public schools, the world-famous universities Harvard, MIT, and Cambridge, are in Boston city. It takes the education system very seriously.  Boston is well known for its higher education institutions, 35 best colleges, and consistently growing public school system.
Boston is one of the 2nd most expensive cities in the U.S. Technology, financial healthcare, education all of the largest industries are in Boston. The quality of the high-level lifestyle, high residential density, high cost of living, and colossal student population are familiar pictures. Moreover, convenient suburbs and neighbourhoods, quality of life, tech revolution, higher education, and geographical location make Boston so expensive.
Ref: 319.27770