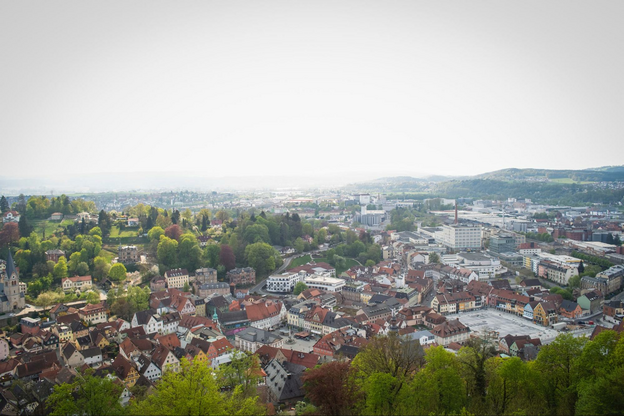 Amid the unpredictable global economic environment, investors actively seek reliable and profitable avenues to safeguard their assets. One avenue that has consistently demonstrated its durability is investing in German real estate. With its robust economy and favourable investment initiatives, Germany is an appealing choice for individuals aiming to cultivate steady capital growth and reliable yields. What are the 6 significant reasons investors are buying real estate in Germany? Take a look at them below.
1. Germany is the largest and most powerful economy in Europe
Germany's strong economy is the foundation of its thriving real estate market. The country has a long history of economic resilience, even in the face of global crises. Germany is the world's third-largest exporter, and its economy is expected to reach EUR 5.34 trillion by 2035. This economic strength, combined with Germany's status as the largest economy in Europe, makes it a haven for international investment.
The German economy is future-oriented, with strong sectors in technology, automotive, machinery, and chemical manufacturing. This helps to insulate the economy from shocks and makes it more stable in the long run. The unemployment rate in Germany is also low, a sign of a healthy labour market. Low unemployment rates are correlated with a stable real estate market, as employed people are more likely to buy homes and pay their mortgages.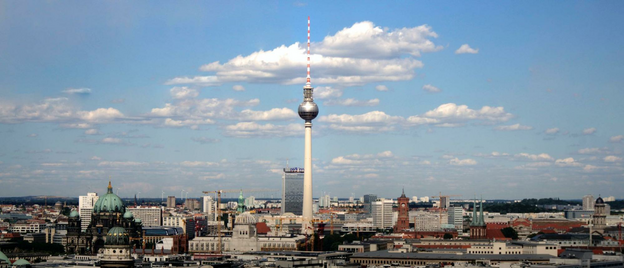 2. Germany's rental market is buoyant across the country
Germany has a very strong rent culture and has been this way for decades. A recent study by JLL found that rental prices in German cities are now rising rapidly. Berlin saw the most significant increase, with advertised rents surging by 16.7% year-over-year. The other major cities also saw substantial rent growth, with the median asking rents rising by 6.7% in the eight major regions of Berlin, Düsseldorf, Frankfurt, Hamburg, Cologne, Leipzig, Munich, and Stuttgart. Leipzig had the second-highest rent growth, with rents rising by 11.1%.
3. With a growing population, the demand for housing in Germany is robust
Germany has seen a significant influx of over 4.5 million newcomers over the past decade, putting pressure on the construction sector to meet the rising demand for housing. This has resulted in a housing deficit of 1 million units by 2020.
Berlin is one of the most in-demand cities in Germany, ranking second in PwC's Emerging Trends in Real Estate: Europe 2022 report. Other popular cities include Leipzig, Frankfurt, Hamburg, and Munich.
Germany's real estate market has benefited from the country's strong economy and effective handling of the pandemic. The average price of real estate has increased by over 14% year-on-year as of April 2022.
4. Germany offers favourable financing terms for international investors
Investing in Germany has practical advantages, making it an appealing choice for investors. One significant advantage is the availability of preapproved mortgages tailored for off-plan investments, for example, many brokers can offer fixed interest rates at below 4% for 5 to 10 years. These favourable loan terms optimise returns and allow for better planning. Furthermore, preapproved mortgages provide borrowers with a clear understanding of their borrowing capacity, instilling confidence and minimising risk. This streamlining effect also facilitates negotiations budgeting and, in some instances, offers the benefit of interest rate locks, ultimately reducing stress and uncertainty in property transactions.
5. Germany offers minimal construction risk
Investors often worry about buying off-plan properties due to concerns about whether the development will be completed as promised, meet quality standards, or adhere to the timeline. This uncertainty can significantly affect returns, especially for investors with limited financial flexibility to handle unexpected expenses from construction delays or plan changes.
However, Germany's property market is known for its well-regulated system, which provides protection during the construction phase. Payments for off-plan properties are structured in stages, ensuring that funds are released as construction progresses and specific milestones are achieved. This staged approach minimises the risk of financial mismanagement or project abandonment.
Germany's property market also has robust compensation mechanisms to address construction delays or deviations from agreed specifications. These mechanisms offer investors financial protection and recourse in case of unforeseen setbacks, giving them confidence in the reliability of their property investments. Overall, Germany's structured and secure environment reduces the risks associated with off-plan investments, making it an attractive choice for those seeking stability and peace of mind in their investments.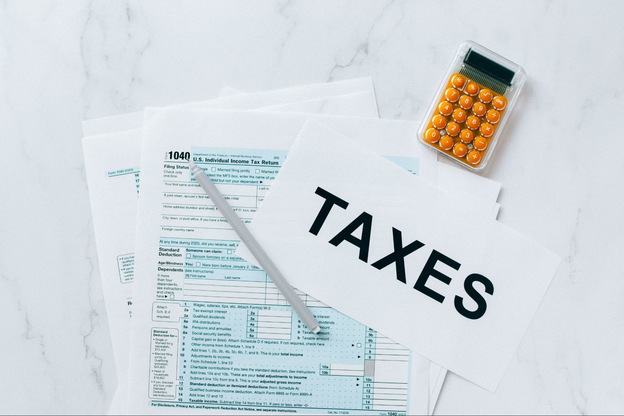 6. There are favourable tax benefits to investing in Germany
Finally, Germany's tax advantages are worth noting. After holding an investment property for 10 years or more, investors can benefit from paying no capital gains tax. This long-term approach aligns with Germany's commitment to financial stability and makes it a practical choice for investors looking for security and tax-efficient returns. These factors combined make Germany an intelligent destination for real estate investments.
Conclusion
Investing in Germany can bring long-term financial success because of the country's strong economy, rising rent prices and the strong demand for housing. Suppose you are considering investing in German property and would like professional advice. In that case, contacting an experienced property investment company with a proven track record of success is advised.
Ref: 3487.30798
Image sources