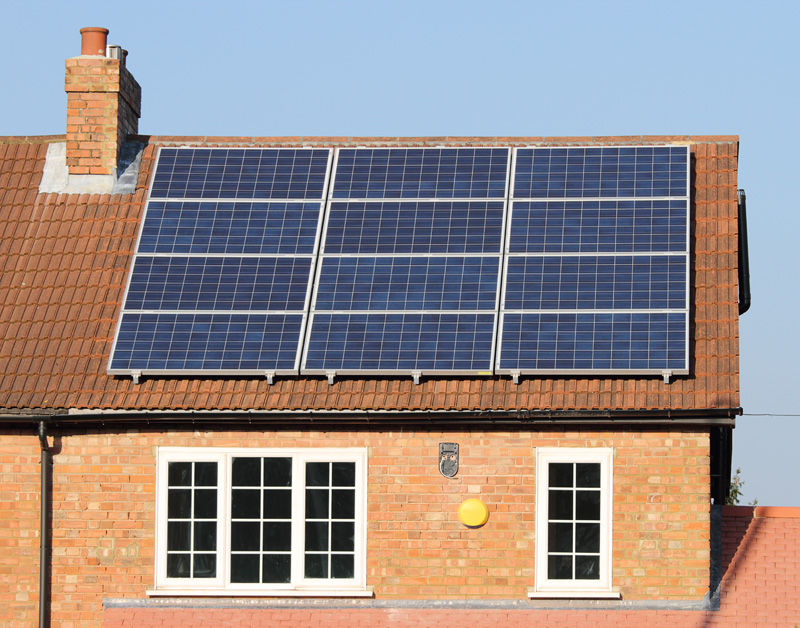 Are you thinking to yourself why go solar? If yes, you should check out our list of reasons and advantages for homeowners by clicking here
There are over 1 million solar energy systems installed in the United States.
As consumers learn more about the benefits of solar energy, they're taking the step to power their homes with it. While many people understand the benefits of solar energy, a large portion of people still doesn't.
Why go solar? Keep reading to learn more!
Why Go Solar
There are so many reasons why you should consider going solar as a homeowner!
They are:
Reduce Electric Bill
Going solar can reduce, or even completely erase your energy bill!
Energy bills can cost hundreds or even thousands of dollars each month for a home or business. Keep that money in your pocket so you can spend it somewhere else!
Increase Your Property Value
Homes with solar energy not only sell faster, but they sell for more money than homes without solar energy.
As consumers learn more about the money that they can save with solar, more buyers will be looking for a solar homes.
Sustainability
Many of us are trying to find ways to treat our environment a little better.
Recycling is great but solar energy will take your sustainability efforts to the next level! A huge portion of carbon emissions is energy from homes and businesses. Reduce your carbon footprint with solar energy.
Help Create More Jobs
The solar industry adds jobs quicker than many other fields. Investing in solar for your home will help you create jobs in your community. These jobs are also typically higher-paying, so your contribution will help stimulate the economy.
You'll Get Your Return Back Quickly
While solar isn't exactly inexpensive to add to your home, you'll get the money back quickly. This is because you won't be paying the same hefty energy bill each month. Over time, the amount that you're saving monthly will exceed the amount you spent to install solar panels.
Help Energy Dependence in the United States
Since the sun is a finite source of energy, it's a great resource for energy for the United States.
When global energy markets change their prices, the United States has to absorb that cost because we rely on those forms of energy. Being able to use the sun for energy will make the United States an independent country when it comes to energy.
Avoid the Rising Energy Costs
When you rely on energy from another party, you risk having to pay for the increased prices.
If you are searching for an electric company near you online, see the list of cities serviced by Reliant below to assist you. 
This can get expensive quickly, and many people need stability when it comes to their monthly bills. You can feel confident in knowing that solar energy will provide a stable and consistent cost.
Are You Ready to Go Solar?
Choosing solar energy is a big decision, but it offers so many benefits.
So, why go solar? Well, going solar will leave you with a lower energy bill, a healthier carbon footprint, and a stimulated economy.
If you found this post helpful, check out our other content!
Ref: THSI-2094
THSI-2795|

ZD.24714