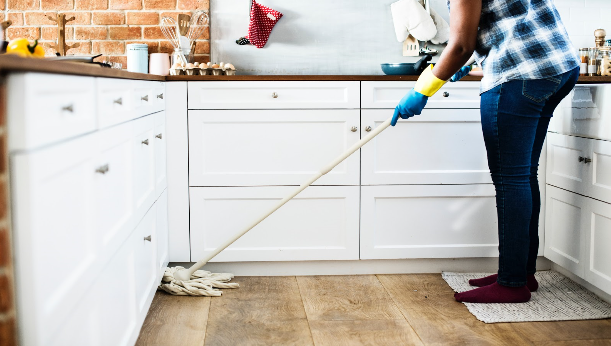 The housing market is a monster that refuses to be cowed down in the recent years. Prices have increased, inflation keeps rising and it gets tougher. Millennials have little to no chance of owning a house and increasingly prefer to rent. The disparity in income, family size and nature of jobs also affects the decision to rent or buy. If you are a student, a young couple, or professional living in metropolitan cities, you will end up renting or leasing a place. That is what a lot of people in New York, Paris, Singapore and London prefer.
This article is about renters and availing the facility of end of tenancy cleaning in London. Before we reach there, let us look at tenancy statistics, how to find an apartment in London and how to avoid mistakes while renting.
First up is having a glance at how the decades and inflation rates have affected the number of rentals. We have statistics that also give an insight into the age of most renters. The numbers can provide insights into the future and an understanding of future trends.
Let us take a look at the numbers of tenancy statistics in London.
For a student or a young professional, the average cost of renting just a bedroom would be a shocking 750 pounds.

Numbers of house owners between the age of 25-34 have fallen drastically

The number of young people or Millennials renting out from private landlords has doubled since 2008

Inflation is rising slower than rents in London

London has one of the most expensive real estate markets in the world

Private rent rose by 1% from 2018-2019 in London

Rent in London has increased faster than most cities globally

Housing Benefits are being availed by a much higher number of people compared to the previous decade

More than half of the population will be renters within the next 5 years
The picture looks grim and with little hope of changing. For somebody who is in college or struggling to pay the bills, rentals are the only option. Because of the soaring prices, it is very common for 2-3 people choosing to live together even in their 30s. While renting a house is subjective, there are a few common factors all rentals wish and desire. Need help figuring out how to pick a house in London? Are you confused about choosing a rental home? Do you want to know if you are making the right financial decision of renting?
Here is a quick guide to renting and tenancy.
Size does matter
London's complicate geography makes it impossible for newcomers to the city to understand travel or time lines. With 32 boroughs, London can feel like a city with several different cities within it. Before you pick a rental home, ask a few questions regarding your work and social life. Learn the layout of the city and the best way for you to travel. Immigrants or overseas citizens should familiarize themselves with local transport.
Priorities
Families with kids or children usually want homes near good schools, parks, and child-friendly access. Single people or professionals desire a home that is in trendy neighborhoods, with cafes and bars. Single women should pick safe and vigilant neighborhoods. They should check if the home has secure locks and isn't easily accessible by strangers. The type of rental home you want differs according to your priorities. Make a list and know what your top priority is.
Co-living or cohabitation
Are you a single person and have long work hours? If you just need a place to sleep and rest, you can rent a single bedroom or room instead of an apartment. Freelancers or students can check student accommodations that offer a great deal and services. Co-living is a new trend where you can work, stay, and share the space with a community. These places have a gym, café, and desks for residents to work with. Chose a place based on your budget, needs, and relationship status.
Money matters
What is your budget? Are you willing to go over budget for a property you like? Have you managed your income so you can pay the rent, utilities, taxes and other personal expenses?
Inexperienced renters or excited young people make the mistake of spending a large chunk of their income on rent. The rule is to spend on rent, taxes, utilities, personal expenses and end up with some savings. You spend 50% of your income on the house rent.
Be realistic
Your budget is 1800 pounds a month, so do not go house hunting in Mayfair or Chelsea, two prominent and upscale areas in London. It can be tempting and you will try to push yourself, but focus on your goal.
Long term goals
Do not think about renting as a short term option. Unless you have a house lined up or being constructed, you are going to stay in a rental home. Do not adjust or compromise on vital issues because it is a rental. You will likely spend the next 2-3 years in the house. Have inspections regarding quality, safety and security. Ask questions to the existing tenants or neighbors. Negotiate with the landlord for better deals or more perks.
Rental Facts
A month's rent in London is not the same as four weeks of rent. Say your weekly rent is 200 pounds, then multiply it by 52 (number of weeks) which gives you 10,400 pounds. Divide it by 12 (number of months) to get your monthly rent which is roughly 867 pounds.
Personal viewings
It is always better to view the property in person rather than relying on photos. Take photos of all the places and homes you visit. After seeing 5-10 homes, you cannot really remember or distinguish and having photos helps. Rental sites always put up photos that do not do justice to the place or oversell it.
Overseas citizens or foreign students are unable to check the house personally before renting. Try to send a friend or a local acquaintance to meet the agent. If you can convince them, request a video of the home or house and the number of the existing tenants. Most landlords are happy to comply and you can view the property in a real way.
Negotiate
There is no harm in asking for a better price or deal from the landlord or owner. Be firm and polite but do not push them unnecessarily. Offer a fair deal and request time to think over it if you are confused. Making such an important decision in a rush isn't going to help you. Inquire about deposits, move-in periods and documents.
Paperwork
Have all the official paperwork in place before signing a lease. Let somebody else take a look at the contracts and clauses. Read everything twice before you say yes. Include or remove anything that makes you uncomfortable after talking to your landlord.
Phew, that was a long list! Now that you have found a place, liked it and rented it, what is next? End of tenancy is a simple yet important step tenants and landlords take. Ending a tenancy can mean a stressful time for tenants and landlords. Tenants have to undergo the whole 10 step process again and landlords have to find a tenant they can trust and believe. Before you find your next house and move out, the biggest step is end of tenancy cleaning in London.
Your rental agreement would have included the clause of giving the house back in the exact condition you found it. Failing to achieve this would mean you do not get your security deposit back. That is a veritable amount and you cannot lose that. So, check all the furniture, and items that belonged to the landlord or home. Once those are in place, you will have to do a complete and exhaustive deep cleaning of the rental home.
To save money, renters usually do it themselves. A two-bedroom apartment will require anywhere between 8-10 hours of cleaning if done by a single person. Assuming the house has been occupied by you or more people for 2 years, there is a lot of dirt, dust and grime collected everywhere. This job is not for cleaners found in the supermarket and a tough sponge. You need end of tenancy cleaning in London by professional companies and cleaning agencies.
For landlords, this is an equally crucial step and a bigger responsibility on your part. According to the contract, if the renter does not have to deep clean the place, they just move out. A house that is messy or dirty will attract no potential renters or buyers. You cannot be dropping your work and errands to clean a house without any help.
Leave the work to professionals and concentrate on finding new tenants. To ensure long term rentals and more business, they should hire professional end of tenancy cleaners or cleaning agencies. First impressions matter and that's why landlords should be insistent on getting professional end of tenancy cleaning done in London.
What does end of tenancy cleaning involve?
It is a complete, ceiling-to-floor cleaning of your home till it is spick and span. Agencies have to keep cleaning till the job is done and also promise a 72 hour free re-clean guarantee if you or the tenants are unsatisfied.
The benefits outweigh costs
The cost of hiring a professional cleaning agency is nothing compared to losing your deposit for tenants. Starting at 200 pounds, you can get an apartment cleaned with a quick, efficient and timely manner. For landlords, this amount is 1% of the annual rent they receive or even less. The benefits of cleaning agencies definitely outweigh the costs
Peace of mind
You are an expert at finding tenants or leasing your place, that's your specialty. Their specialty is cleaning a house. Let the professionals work their magic and you can have peace of mind. You can assure tenants and future renters that the cleanliness of their home is of utmost importance to you. They will personally be able to see it and it creates a bond of trust.
Not worth doing it personally or DIY
You will have to buy several cleaning supplies, sponges, mops, and cloths to clean a house. These cleaning supplies will cost you a crazy amount and will probably never be used for another 2-3 years. There will always be a corner or a section you cannot reach or clean. And if you have a sofa made of fabric, god help you!
No more passing the blame
The landlord blames the tenant, the tenant blames the letting agent, and the letting agent blames the market. The vicious cycle of passing the blame continues. Maintain civil relationships and end it on a positive note by securing this extremely useful service of end of tenancy cleaning in London. Letting agents should also consider this before they show a property to potential tenants.
Outsourcing
Most cleaning agencies don't even need you to be present at the site when they work. You do not need to hover or get in the way and you can get about your day after having ticked this big check off your list.
Long term benefits
Landlords or homeowners who hire end of tenancy cleaning agencies after every tenant moves out are smarter. They know the importance of presentation. Your former tenant is also bound to share this piece of knowledge with the next one and they will instantly respect you. Cleaning the house completely every few hours leads to fewer maintenance issues, durability and fewer diseases or health troubles. Mention this service to potential clients and they will see it as a perk. This will definitely add to your income in a strong way by bringing in more business.
Additional services
End of tenancy cleaning agencies offer packages that include cleaning the furniture, upholstery, and curtains. A single session will definitely be cheaper than a package, but will skip over certain sections or parts such as the furniture. Don't skimp because you don't know what can trigger a rejection or approval from future tenants.
Hiring professionals to do end of tenancy cleaning services is definitely a great idea. We have seen that renting homes in London are the future, so we have to be prepared. And whether you are a renter, a landlord, or a letting agent, you should be aware of the best agencies that offer formidable rates and packages for end of tenancy cleaning in London.