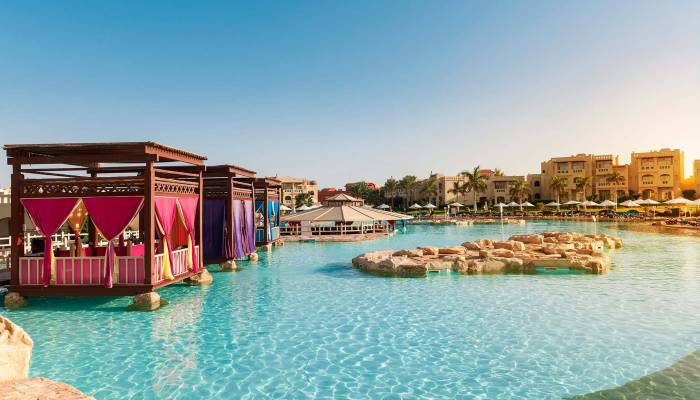 Whether you have made a fortune through your real estate business or you're just starting out, it's important that you keep looking for new investment opportunities to grow your empire even further. However, not every investment is going to bring you the desired returns and, therefore, you really need to be careful when choosing properties to invest in. That being said, one great opportunity that every real estate investor must cash out is presented by the private residences in Sharm El Sheikh.
Wondering why you should be investing in these residences? Well, here are a few good reasons for you to do that.
High-end Resorts
Sharm El Sheik is home to some of the best private residences and holiday resorts in the Red Sea that are all loaded with host of luxuries. Adjacent to the Nabq Bay are two golf courses along with magnificent beaches nearby.  Another great pride for Sharm is the underwater protectorates which really are among the world's best and are considered a diving paradise for snorkelers and divers.
Amazing Climate
Throughout the year, Sharm El Sheik as well as Red Sea Riviera receives constant sunshine and the weather is just amazing. It's all dry and hot while the humidity levels are quite low. In Winters, the temperature is roughly around 24 °C and that's exactly the reason why most Europeans prefer it as one of ideal destinations.
Affordable Living Cost
In terms of living cost, Sharm El Sheik is guaranteed to offer one of the most affordable and cheapest options compared to Europe's major cities. The exchange rates against Egyptian Pound are considerably high. Take gasoline as an example which is only around 17 pence per liter. Given the cost of living in the city, it is undoubtedly wise to invest in a second home here and many people choose to do so. As a result, investing in private residences here would be a great idea.
High ROI
The property market in Sharm El Sheik is projected to be a stable investment moving into the future. This is because the city is experiencing a flourishing economy for the past two years. There has been a 10 percent increase in property prices in the Nabq Bay off plan property projects.
Reasonable Holiday Homes
Sharm El Sheik has attracted many tourists from just about everywhere around the globe. The immense popularity of the city has resulted in a thriving economy. As a result, there is also an increased competition between property developers which in return has provided for affordable holiday homes for local and foreign tourists alike. A residential home in a 4 star resort in the city is priced as low as 21,000 GBP making it one of the best deals you can take advantage of.
Excellent "Hand Over to Management" Option
The "hand over to management" option is one of the excellent offers of Sharm El Sheik Real Estate to property owners. This means that the resort management handles your rental property if it is not in use any time of the year. Your investment will not sleep but in return it will provide you a reliable flow of cash. Additionally, the management of your property will be in the hands of the dedicated letting department of Sharm El Sheik Real Estate which means everything will be taken care of by professionals. So, you can easily expect your property to yield approximately 10% rental revenue every year.
So, these being the obvious reasons, you should definitely invest in private residences in Sharm El Sheikh. The city has a lot of attractions to offer both to tourists and residents which means your property is going to generate great returns whether you use it as a rental or simply sell it out at a profit. Just start looking for best deals on market and you're sure to find a few!