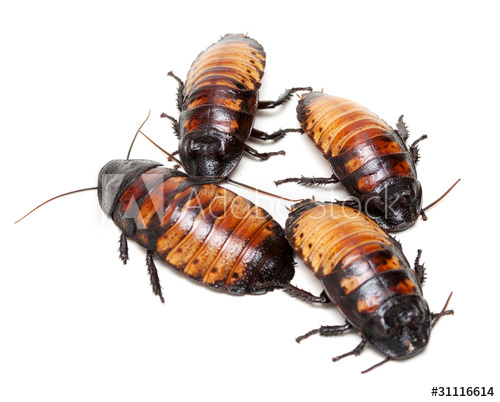 Moving to a new place can be very exciting. You have the opportunity to pick out the new decorations for your new place and possibly purchased new furniture. In addition to being able to obtain new items, a new place can help to give you a new and needed change of scenery. Maybe your old place had neighbors that weren't so nice or maybe you needed a new place that was closer and more convenient to your job. Whatever your reason is for moving, make sure to take full advantage so you can enjoy your new home. But before you begin to decorate or enjoy your new home make sure to contact a pest control service. A pest control service like https://synergy2ms.com/ can help to eliminate problems before they occur.
Health
One of the problems that can be prevented is health issues. The existence of certain pests in your home can trigger asthma and/or allergies. Roaches in your home can easily trigger an asthma attack or an allergic reaction. These can place you and/or your family members in danger. Some pests can also bite and cause you to have a rash or develop a fever. A bite from a bedbug can cause both. Don't allow yourself or your family to be placed in harm's way. Make sure to get your home inspected by pest control services so that they can eliminate your pest issue before they cause health problems.
Save money

You and your family's health is not the only thing that can be attacked by pests in a new home. Your wallet can be damaged as well. If you are not careful you can move into a home that has a termite infestation. Termites have the ability to eat to eat the wood structure of your home and also any type of wood that you place in your home. This can include your bed frame, dressers, or even your tables. According to reports a single terminate can consume the wood of a one thousand square foot home in about three thousand years. These statistics may seem to be in your favor, but they truly are not. Termites don't eat wood alone. They feast on wood in colonies. About sixty thousand to 1 million terminates can live in a single colony. With that many termites feasting on your home, the original three thousand year meal can be shortened to a few years. Though it may take termites a few years to chow through a home, it could take about a year before the termites eat through the wood to the point that the foundation or structure of the home is damaged to the point that it needs major repair. Regardless if you experience a small termite infestation or a large infestation, you will need to hire professionals so that you can save money before you move into your new place.
Save important items

Some items do not have monetary value connected to them. Some of these items can include old picture, books, or family heirlooms. If you have pests in your home, then contacting a pest control professional can help to save such items. Rodents enjoy such as mice or squirrels enjoy using their teeth to chew on things. Such things could include antique furniture passed down to your from your grandmother or even an old bible that has been in your family for decades. Just a couple of nibbles can damage these items to the point that they are not fixable. In addition to chewing their way through your family heritage or pictures, small rodents can take valuable jewelry from your home and hide them in their nests.
Food

Pests in your new home can also damage your food supply. Roaches might not be seen in your home until you settle in and start to unpack. Then you start to see one roach here and there. When the lights go out, the hidden roaches come out to feast on foods that you have not properly stored. An open box of cereal can attract roaches and give your family a scare when they want to snack on a bowl of Fruity Pebbles.
A first glance a new home may look like the perfect place to create a new start or raise a family but the walls can tell a different story. Before you settle into your new home make sure to contact a pest professional to help save you money and to make sure your family is safe.