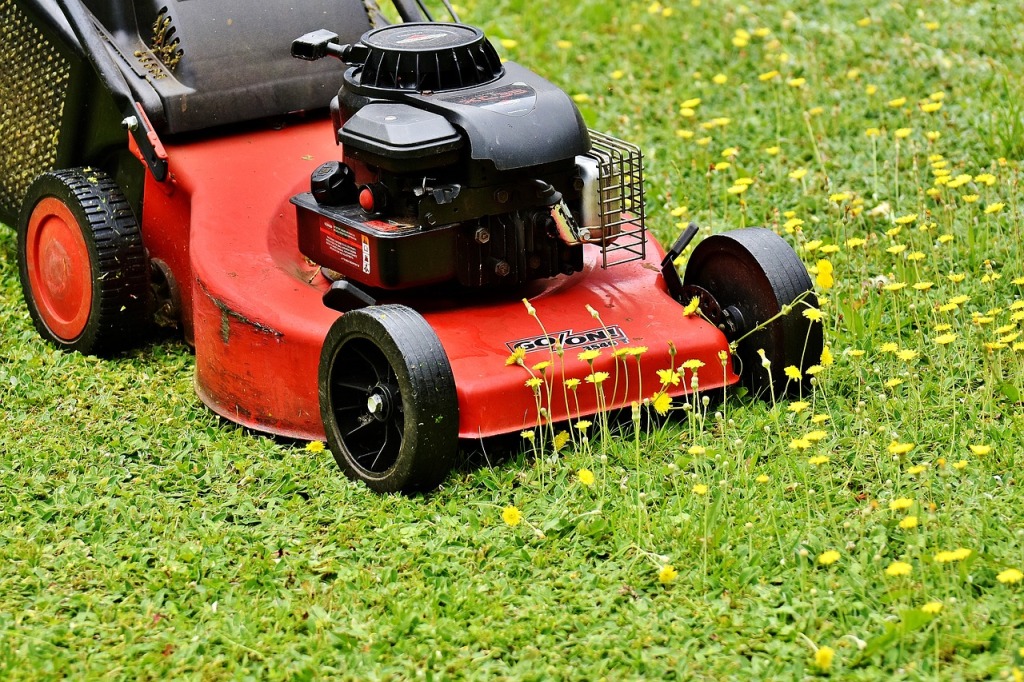 One of the most common issues that comes up in landlord-tenant relationships is exterior maintenance, i.e., who is responsible for it, in particular caring for the lawn. Some landlords leave lawn care entirely up to the tenant, expecting that they will ensure the yard is mowed on a regular basis using their own lawn mower, one provided by the property owner or by hiring a lawn service.
While handing over lawn care duties to a tenant can free up your time and reduce costs, it's also a potential minefield of problems. In fact, unless you are absolutely certain that your tenants have the ability to properly care for the yard, you should always hire a professional lawn service to not only keep the property in good shape, but also to prevent more serious issues that could prove costly down the road.
Not convinced? Here are four good reasons that you should call in the pros.
1. Tenants Aren't Always Reliable
Your tenants are most likely lovely, responsible people who pay their rent on time every month and never cause any trouble. But when it comes to lawn care, well, you may be asking too much. Not only is it likely that your tenants don't have the necessary equipment to care for the lawn, they probably don't have the same level of investment in keeping it looking great that you have. What happens when your tenants don't hold up their end of the agreement or opt to completely neglect the lawn?
The fact is, many people rent specifically because they don't want the hassles of outdoor maintenance, and spending a weekend afternoon taking care of the lawn may not be high on their priority list. Not to mention, if your tenants aren't caring for their own lawn, they are likely going to take shortcuts or make mistakes that lead to long term damage, like cutting the grass too short, using a dull mower blade or not watering adequately.
2. Tenants Don't Always Have Specialized Knowledge
Can your tenants identify the signs of grubs? Do they know when the grass should be aerated? Can they answer the question "what is brown patch lawn disease?" Unless they have experience in lawn care, they probably can't – and unless the lawn completely dies, they probably aren't going to notice or react to the signs of problems.
When you work with a lawn service, the professionals will not only sport problems before they kill your entire lawn, but they will make sure that the grass is always as green and healthy as possible. They know exactly how to mow, when and what to feed, and will make watering recommendations based on their observations. Not only that, but a lawn service can help prevent the grass from being overrun with pests, which your tenants are bound to be grateful for.
3. Better Compliance With HOA and Municipal Rules
If your rental property is located in a community with an HOA, or if your city has specific guidelines for lawn care, hiring a lawn service will ensure that you remain compliant and avoid costly fines or other sanctions. Your tenants may not be aware of or willing to comply with these rules, so paying for lawn care can solve the issue.
4. Maintaining Your Property Value
Although in general it's not recommended that rental property owners invest in extensive, maintenance-intensive landscaping and turf, caring for the lawn can make a significant difference in your property value and the curb appeal of the property. If the lawn is neglected or sporadically maintained, the entire appearance of your property can suffer. Overgrown grass, weeds, bare patches and general neglect can make your property unappealing to renters, and potentially reduce how much you can ask for rent. By hiring a lawn service to keep the grass looking nice, you help maintain the value of the property and attract good tenants.
Of course, hiring a professional lawn service does incur costs, and the more properties you own, the higher those costs. However, many landlords build the cost of lawn care into the rent or include the lawn care fees as a provision of the lease. Either way, it's vital that all charges and expectations are spelled out in the lease agreement to avoid misunderstandings – and keep the property looking its absolute best.