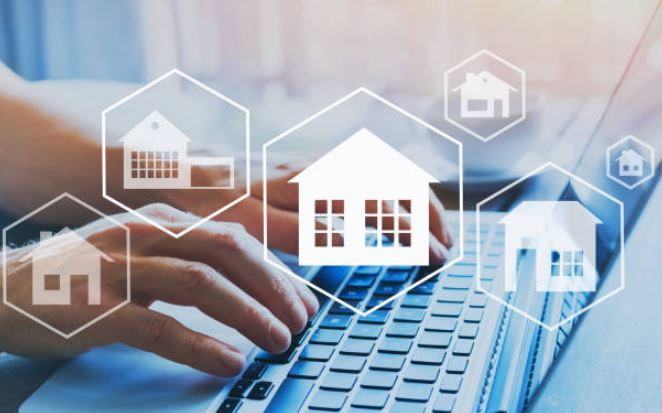 Real estate is considered one of the most competitive fields of expertise in the world. Helping potential clients navigate the ever-changing housing market and providing homeowners with more control over their investments isn't a role that you can pick up overnight. 
Whether you're trying to sell a basic plot of land, a modest home for a couple just starting out or a luxury mansion in some of the most affluent neighbourhoods in your area, real estate is all about honesty and integrity as well as finding the best outcome for your clients. 
As a realtor, you're already an expert negotiator and you have the skills and the knowledge needed to help your clients get what they need, but despite your prowess and the success of your real estate brand so far, you may need a little extra help going forward. This is where Digital Asset Management comes in. 
Here we'll explore why your real estate company needs DAM software.
You'll be in better control of your digital assets
As a realtor, you'll know all too well that the volume of digital files you must contend with every single day can quickly become overwhelming. Storing all these digital assets means hundreds if not thousands of individual files and folders, all stored in various places and ways, leaving you struggling to stay organised. 
With a DAM tool, you'll be in better control of your digital assets – reach out to bynder.com for the latest software. As well, all those high-quality property images, the edited videos, drone footage, home-walk throughs, 360 tours, documents, floor plans and property information can be accessed within seconds, whether you're putting together a property portfolio or you are onsite speaking with a potential buyer. 
DAM software simplifies the way you handle all your media, giving you easy access and powerful search capabilities, helping you find what you need within seconds. Remember, keeping all these glossy images and media content well maintained and organised will keep you one step ahead, streamlining your workflow by ensuring nothing goes under the radar and old versions of content are not used where they shouldn't be.
Security
You're part of a successful real estate company, which means you'll handle vast amounts of sensitive data and media. Keeping all this information in one easy to manage place is one thing, but not everyone should have access to the most sensitive pieces of data and information. This is where DAM security and access control features come in. By setting user permissions and access groups, you can limit who can access what assets and when keeping files safe and secure.
If you do need to share files, then say goodbye to unsafe sharing via email or file transfer! With DAM software you can share securely without hindering the day-to-day running of the business. This also speeds up your daily operations and gives you peace of mind.
Video
If you ask anyone who works in digital what the most engaging type of content is, the likelihood is they will say video. Now, that doesn't necessarily mean you need a professional videographer and editor to create your promotional reels, home viewing videos and social media clips. Again, with a helping hand from Bynder managing your digital assets, you can easily utilise and perfect your video content with the Video Brand Studio available. It is easy to use, even for a novice and you can effectively collaborate with other team members when creating your mini motion pictures. Along with this, the option to incorporate your business branding (adhering to guidelines) is there too, to help you instil brand awareness with any content you publish. 
There are also efficient-to-use templates available and localised language options to ensure your content appeals to a universal audience – all of this creates data-driven campaigns that can highlight to you whether or not your video content is bringing in the desired results. Due to the real estate market being so saturated these days, with high levels of competition, having a memorable video on your website's homepage can really make the business stand out to potential clients. It's definitely a factor worth considering if you want to propel your services.
And finally, seamless collaboration
Do you have more than one office? Or do you currently have remote workers? DAM software brings everyone into the fold, with digital assets all stored in one easy to manage a place in the cloud, so those who need (and have) access can find the assets they require and streamline their working practices. All that is required is a login and internet connection, so individuals can work even when they are not able to use their work laptops. 
This seamless collaboration also ensures that everyone is using the same brand guidelines and using the same versions of branded content across all platforms, helping you maintain the voice and image of the real estate brand you work for. It also means that there should be less chance for human error – no more lost files, old versions of content being used, or confusion as to who created what asset and when. 
Ref number: THSI-2104