When people decide to renovate their house, the first thing they want to upgrade or remodel is the kitchen. Why is that? Well, that's because it is the epicentre of every household and because a vast majority of homebuyers first look at it before they check out any other area in the house.
There are various reasons why people decide to remodel their kitchen. According to the survey conducted approximately five years ago, more than forty per cent of people wanted to renovate their kitchen because they were tired of the old one.
And around forty per cent responded that they wanted to renovate their kitchen for quite some time but didn't have enough cash for it. Speaking of the kitchen, is it true that this type of venture can increase the value of your home? The answer is yes! If you want to know more details about it, we'll provide you with some in-depth information below.
The Correlation Between Kitchen Upgrade & Increased Value Of Your House
How To Start Renovating Kitchen?
Before we proceed with the main topic, let's first learn some basics concerning kitchen upgrades. To do this properly, you must first develop a kitchen remodel plan that will allow you to merge your budget with your vision. 
Plus, this will also help you figure out whether this is something you can do on your own or if you should have a professional by your side. If you decide to have a helping hand, then it would be advisable to get a kitchen renovation quotation from a local company to see whether it fits your budget. The next thing that you must do is to plan all your kitchen appliances carefully.
Unfortunately, many people tend to leave this until the last minute, which is a completely wrong strategy. What will you do if you suddenly face urgent expenses or run out of budget?
If something like this happens, you will be forced to acquire some low-quality appliances; hence it's of enormous importance to plan this accordingly to avoid these inconveniences. When looking for kitchen appliances, you should consider:
Quality and longevity

Size

Energy efficiency

Flexibility and ease of use

Features and technologies
The Impact Of An Upgraded Kitchen
Kitchens are frequently perceived as the heart of every household. That's because everyone in the house comes together to eat and cook meals, share some recipes and have lovely conversations.
It often occurs that the kitchen looks very neglected and outdated. That's especially the case with homes where larger families reside. The mixture of high heat, daily use, water pipes, and increased foot traffic makes this area prone to numerous types of damage.
That's precisely one of the reasons why a lot of homebuyers focus on kitchens. If they notice that the kitchen looks nice, tidy, and well-maintained, it's a massive sign of a properly-maintained home.
Furthermore, renovating this space enables you to showcase its beauty and functionality fully, even after many years of use for you and anyone else who lives with you. Besides enhancing the resale value, it provides you with a high-quality life and comfort. 
According to the report published approximately three years ago, these types of renovations ranked as the third most popular type of home renovation project. Moreover, it was concluded last year that a kitchen upgrade is the third-best house improvement project to recoup your expenses. 
Adding More Useful Information Below
Does It Truly Increase The Value Of Your Home?
The answer is yes. Whether you believe it or not, this type of venture will undoubtedly boost your home's resale value. Just remember that there's a difference between recouping all your investment in the project and raising the value of your house.
Further, receiving a one hundred per cent return on any house enhancement investment is rare. It's worth mentioning that a garage door replacement (although it's cost-effective) only has around 93.8 % return on investment. 
What Is The Average ROI Of A Kitchen Remodel?
The amount of money you'll be able to recoup on remodelling highly depends on the amount of money you've spent on the renovation and the type of upgrade you've selected. For instance, the national average ROI for a major kitchen renovation is approximately fifty-four per cent.
This means you'll be able to recoup around $68,000 after spending approximately $126,000. What's the case with smaller projects? If you want a minor kitchen renovation, you will have to set aside about $21,000.
In these instances, the average amount of money recouped is around $17,000. This leads us to conclude that that's an ROI of eighty-one per cent. In case you didn't know, your location can affect your ROI.
For instance, although the national average ROI for a smaller project is eighty-one per cent, it will increase if you reside in the Pacific area of the country. On the other hand, if you, for example, live in Iowa or North Dakota, you can expect to recoup less than seventy per cent of the expense based on national averages.
The whole point of this segment is to remind you that in these types of situations, there's no "one-size-fits-all". Your ROI mostly depends on the specifics of the local market, which is why it's always advisable to consult with an experienced real estate agent before you start doing anything. These people will be able to offer you some helpful advice regarding kitchen renovation and its returns.
Kitchen Features That Are Going To Enhance Resale Value
Numerous websites out there can help you figure out which parts of the kitchen can offer you the best results when it comes to upgrading. To help you with this information, below, we will create a list of kitchen features that are the most popular and can potentially help you improve resale value. They include:
Cabinets and drawers – these should be replaced even if you decide to have a smaller upgrade, but also if you're in the mood for some major renovation.

Countertops and backsplashes – if you want something that's not too pricey yet elegant and effective, you should update your countertops to quarts. On the other hand, if money is not an issue, you can upgrade them to granite. The second option is usually chosen when we're talking about high-end remodels.

Appliances and light fixtures – in these instances, opting for energy-efficient and smart appliances, such as LED lights and inverter refrigerators, would be advisable. Why is that so important? Well, that's because a vast majority of homebuyers love eco-friendly solutions.

Kitchen sink – match the faucets and sink to brand-new countertops and drawer pulls. 
Don't Forget A Real Estate Agent
If you are determined to take this step, it would be advisable to consult a real estate agent because that person will help you determine how much money you should spend on kitchen remodelling without overdoing it. Plus, it's worth mentioning that precisely this expert will make the most out of your house's standout feature to attract more homebuyers and get a great price.
I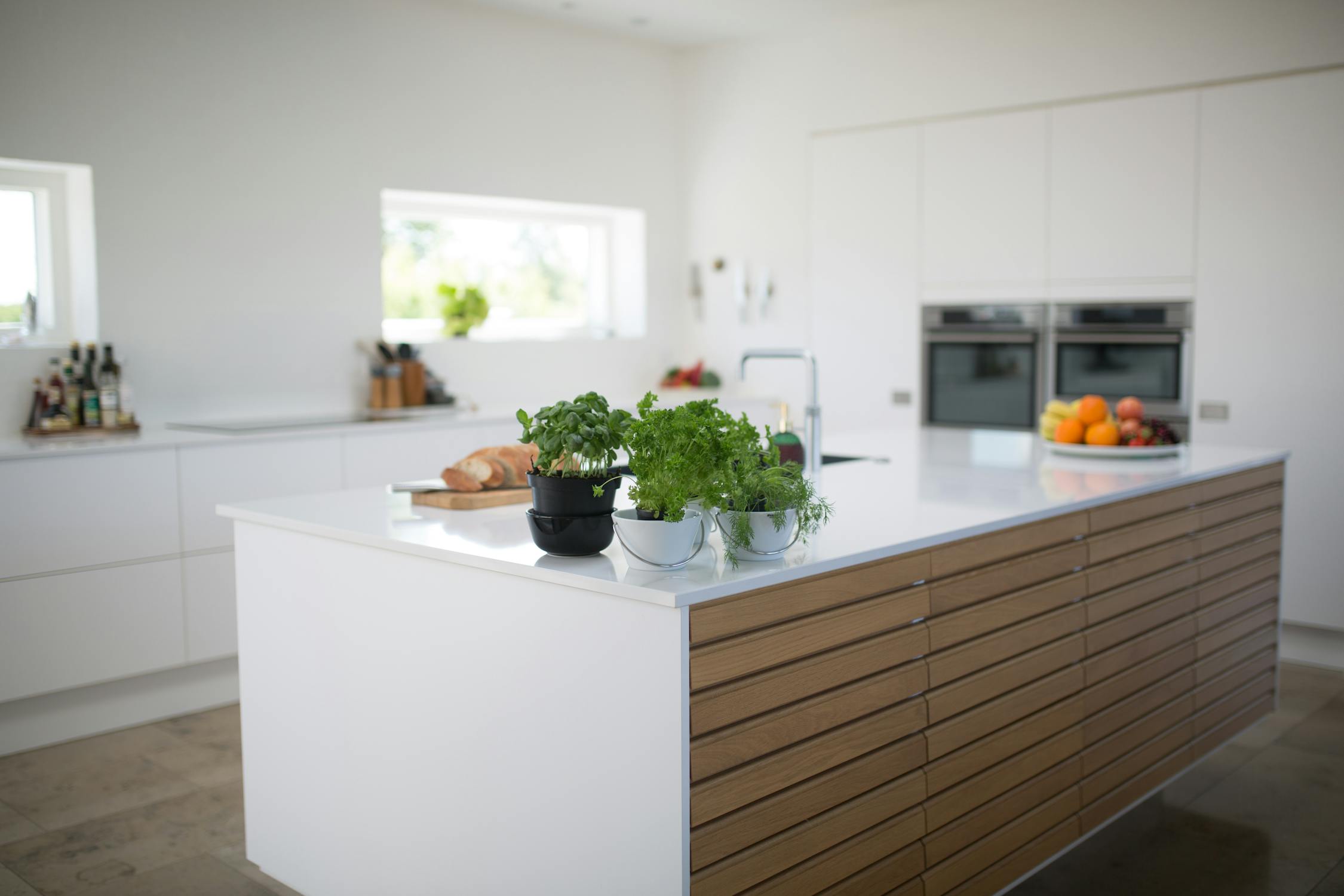 Back in the day (a long, long time ago), kitchens were basic, consisting primarily of a sink and stove. These days, kitchens are indeed something else, which is why they are essential to many homebuyers.
Ref: 3007.26439