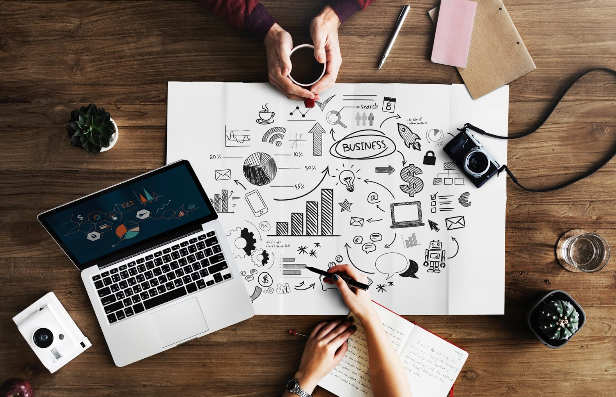 Real estate agents used to rely on their skills and contacts to close deals. These days, that's no longer enough. Having extensive online tools is also necessary to make it in the real estate industry, and there are a few reasons why this is the case. Here are some of them.
1. People Use Technology to Find Homes
People use their phones, PCs and laptops to find all kinds of things, and this also applies to homes. When a person needs a new house, he or she is more likely to consult real estate website than a real estate agent, and this is because exploring the internet is a lot easier and more convenient than making a face to face appointment with a realtor.
This is why all real estate agents should maintain mobile-friendly websites. These sites may not be able to close deals or impress potential buyers, but they do attract a lot of attention, and that matters a great deal.
2. Home Buyers Want the Convenience of Visiting Properties Without Actually Visiting Them
In the past, a buyer would personally inspect the property that he or she is interested in. The only problem, though, is that such visits are often inconvenient and time consuming.
Today, such visits are no longer necessary. There are many sites on the internet that allow potential home buyers to inspect different homes using only their laptops or mobile devices. Such sites offer images of the different parts of the homes as well as zoom-ins and zoom-outs of certain areas.
Hommati is an excellent example of a tech-driven real estate online platform. Not only do they offer images and information about the properties they're selling, they also have aerial videos and 3D tours. Furthermore, they also allow potential buyers to find different types of homes based on their budget and location.
The benefits of such online platforms should be obvious. They allow people to see different types of homes quickly and without leaving the comfort of their current home. If they like what they see, they may even buy the house outright without going through the formality of a live tour.
3. People Use the Internet to Track the Cost of Homes
Finally, it's worth mentioning that real estate online platforms allow buyers and sellers to track property prices in different communities. These platforms use the latest communications and tracking software to provide their audience with fast updates on the latest home prices in their community.
Not only does this feature allow home people to find better deals, it also offers a certain degree of transparency, because most buyers and sellers want to know the fair value price for different types of properties. So having such features on your site will not only help you attract more clients, they can also help you develop your reputation as a reliable real estate agent.
Technology plays an important role in the real estate industry. Aside from allowing real estate agents to reach out to more buyers and clients, they also make the whole transaction process easier and more efficient.
Technology also allows realtors to offer more information, transparency and importantly trust to their clients. So if you're a real estate agent then you should leverage the latest technology to help you in your work.