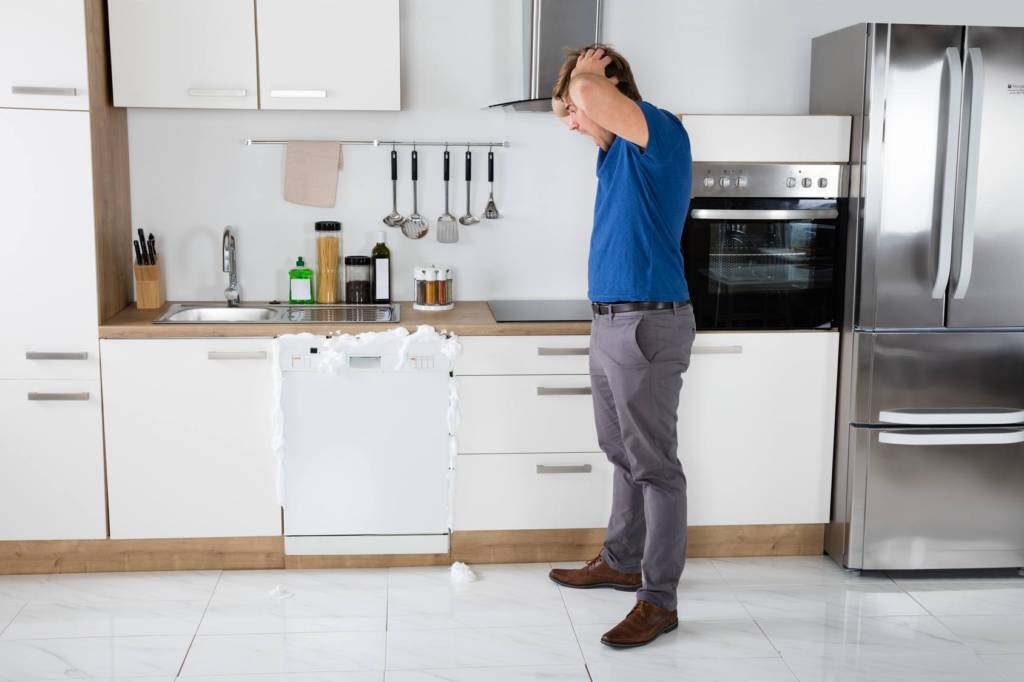 When you own rental properties, you want to protect your investment and avoid spending more than necessary to keep the homes in good working order. And while your homeowner's insurance will cover the damage if, say, a tree falls on the roof, what happens when the appliances stop working or the air conditioning goes on the fritz?
While smart landlords have an emergency fund to draw on when these things happen – and it's not a question of if they will happen, but when – constant repairs to rental properties can put a damper on their profitability. This is especially common with older homes, where it usually seems like when one thing breaks, it triggers a chain reaction of more problems. These repair costs may be inevitable, but there is a way to keep the costs under control and within budget: a home warranty.
Home Warranties in a Nutshell
Some people confuse a home warranty with homeowner's insurance. However, a home warranty isn't insurance. It's a service contract, usually sold on an annual basis, that covers the repair or replacement of major home components, including appliances, that break down due to normal wear and tear. A homeowner's policy, on the other hand, typically won't cover wear-and-tear related issues. Consider this example: If your dryer accidentally catches fire and causes damage to the laundry room, the repairs and replacement of the dryer would be covered by homeowner's insurance. If the dryer stops working because a belt breaks or the heating element burns out, that would be covered by a home warranty.
With a home warranty, you pay an annual fee (which varies according to the level of coverage, number of properties covered, and other factors) as well as a service fee whenever you call a repair company to come out and evaluate the issue. The warranty covers any necessary repairs, and if it turns out that the issue is terminal, it will cover the replacement of the item as well.
So Why Cover a Rental?
When it comes to rental properties, wear and tear is the name of the game – and if something breaks, you're on the hook for it unless it's a case of blatant misuse by the tenant (at which point you have other issues to deal with.) But even the most careful tenant can have problems with a washing machine, a dishwasher, pool equipment, etc. Unless it's specifically stated in the lease that tenants are responsible for repairs to the property, as the property owner you are responsible for ensuring that everything is in working order.
A home warranty allows you to prepare for these inevitable calls from tenants and avoid out cash for repairs and replacements. It also ensures that repairs are done in a timely manner and by licensed professionals, something that you may not be able to guarantee if you're handling maintenance on your own. Considering that even a basic model washing machine can cost several hundred dollars, a home warranty can pay for itself in just a single visit. Not only will you save money that way, but there are also potential tax savings, as you might be able to deduct the costs of the home warranty plan and any service calls as part of the maintenance on your properties.
Choosing a Home Warranty
There are many home warranty options to choose from, which allows you to choose the plan that works best for your individual rental structure. Before you choose a home warranty, it's vital that you:
Confirm exactly what that plan does and does not cover

. Some plans exclude certain appliances, while others allow you to pick and choose from a menu of options to ensure you only have coverage for what you need and nothing that you don't.

Clarify the process for making a claim on the warranty, and how the service fee is paid

. Ideally, you as the landlord should pay all of the service fees rather than the tenants.

Clarify how the service provider will communicate with you, or if he or she will work directly with the tenant

.

Ask about the providers that the warranty company works with, to ensure that the vendors are reputable and experienced

.

Conduct a

home warranty price comparison. Prices can vary depending on coverage, and you want to ensure you get the best deal.
Having a home warranty on your property doesn't exempt you from performing maintenance on your properties. In fact, if it's determined that a repair is necessary due to neglect or misuse, it's likely the home warranty will not cover the repair. Therefore, you still need to be on top of your properties and take care of them to prevent problems. However, when something does go wrong due to ageing or faulty equipment, a home warranty can save you a great deal of time and headache.
Ref number: THSI-2277