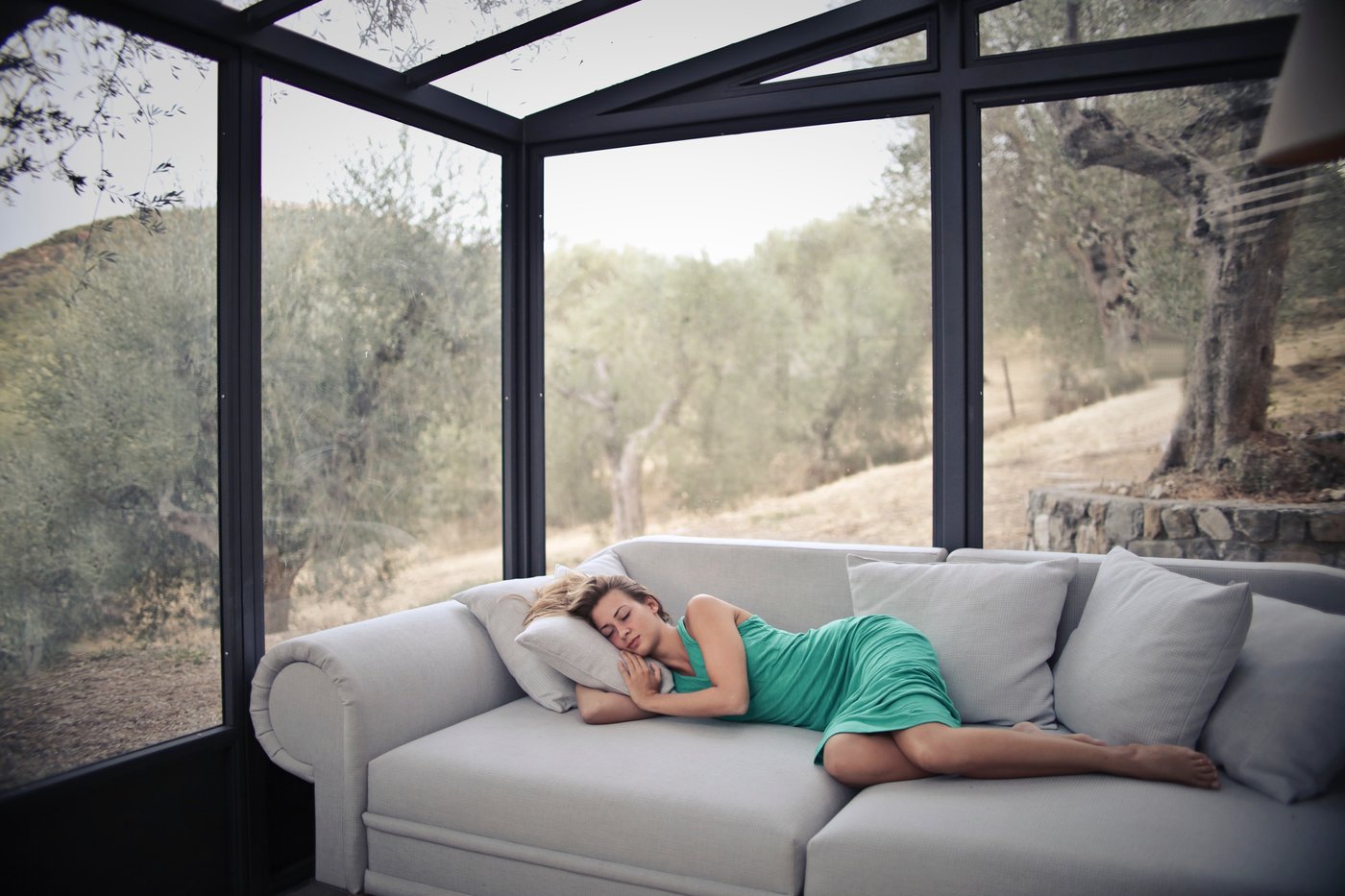 The back garden is something of an enigma for many UK homeowners. The lawn and patio are both spaces that require as much TLC as the rest of the home, yet are actually used far less often. Have you ever planned to eat al fresco, with the promise of warm weather ahead, only to find yourself resorting to staying indoors when the weather turns?
The same can be said of conservatories, too. You'll most likely know somebody who has one attached to their home but never seems to spend much time inside that conservatory. However, this is not usually because the space itself isn't a practical living space – it's more likely a result of poor ventilation and insulation inside.
Here's why we believe a modern conservatory should be considered by every homeowner…
It doesn't mean the end of your garden
From a visual perspective, it can certainly seem like it's a case of one or the other – a garden or a conservatory. Still, while you may be sacrificing a portion of your lawn, your patio and maybe even a rockery, there's no reason why your conservatory can't be a place where you satisfy your "green fingers".
If properly shaded and ventilated, a conservatory can actually double up as a greenhouse, giving you an ideal place for pot plants – including those from more exotic, tropical climates. Therefore, you could actually grow a good deal of greenery that you wouldn't be able to cultivate outside – and get to live amongst it, too.
It means instantly more living space
Another immediate benefit of installing a conservatory is that you'll be building an entire new living space. Therefore, for families whose numbers have recently increased or are soon due to do so, the conservatory can double up as a playroom, create an area for study, dining or family time, or simply allow you to shuffle things around. The flexibility offered by a conservatory is one of the most appealing benefits for any homeowner – and is a tangible, guaranteed benefit.
If you have a particular idea in mind for your conservatory, discuss this with your builder when you meet them. You might envisage looking out from one end of your living room, all the way through your conservatory to the end of the garden. An open plan conservatory like this one would enable you to keep an eye on young children, but would also impact the circulation of the central heating within the rest of the home.
Your builder will be able to advise you on the most suitable design for your home, and the practicality of how you'd like to use your new conservatory. It's always a good idea to keep an open mind and remain adaptable in your expectations, but a new conservatory will help you to do just that – it could become the most flexible space in your home.
It increases the value of your home
This is where many homeowners become permanently put off by the idea of a conservatory. Knowing that it will remove a good portion of outdoor or garden space from the property, the fear begins to creep in that selling the home will become harder.
However, there's nothing wrong with this viewpoint. In fact, it makes perfect sense. If the idea of a conservatory has only recently become appealing, then the lack of conservatory when you bought your home was not a negative. You may have even had big plans for the garden at one point!
Furthermore, while some people out there will simply not be interested in a conservatory yet, there will also be many others who will see it as a boon in their search for a new home. Families who need extra space, couples looking for somewhere to live in retirement, and people – perhaps like you – who like to nurture their plants (but don't enjoy outdoor gardening) will be enticed by the addition to your home.
A conservatory adds financial value to your home, too. According to The Telegraph, a conservatory could increase the value of a property by five per cent – an average of around £15,000. However, this does depend heavily on the quality of the conservatory…
The same article reports that cheap uPVC conservatories can deter buyers, so make sure you don't skimp on construction. You want to feel the benefit in your bank later if you decide to sell.
Enjoy outdoor living all year round
Jumping back to enigmas for a moment – the great British summertime is something we can all agree is unpredictable at best. It might surprise you, then, that there is an average of just over 4 hours of sunshine per day, across the United Kingdom.
However, relying on those hours to fall precisely on Saturday and Sunday afternoons is impossible. Fortunately, with a conservatory on the back or side of your house, you'll have a dry space to retreat to when it rains, and a cool spot to bask in when the sun begins to blaze.
In fact, with a well-built, properly insulated and ventilated conservatory, you'll be able to enjoy winter nights and summer days alike. With a space that provides the benefits of both indoor and outdoor living, you can enjoy the best of both worlds while barely setting foot beyond the layout of your original home.
All of the benefits we've covered, as you've probably noticed, depend on one thing. Your new conservatory really needs to be professionally built. Without the right materials, your plants will be too hot to survive, while your family could be too cold to enjoy the new space. It might still look great, but it won't hold any of the extra value you'd wish for – and you'll have lost some useful garden space, too.
Get in touch with an expert company as soon as you decide to add a conservatory to your home. In the north east of England, Findley Roofing & Building delivers conservatory and roofing services in Newcastle and all across the region to thousands of families and homeowners looking to give their home an exciting new dimension.