With apartments, supermarkets, restaurants, leisure activities, a gym and a school all within one housing complex, Yerkin Tatishev and Kusto Group aim to change the way of life with their new project, Koktobe City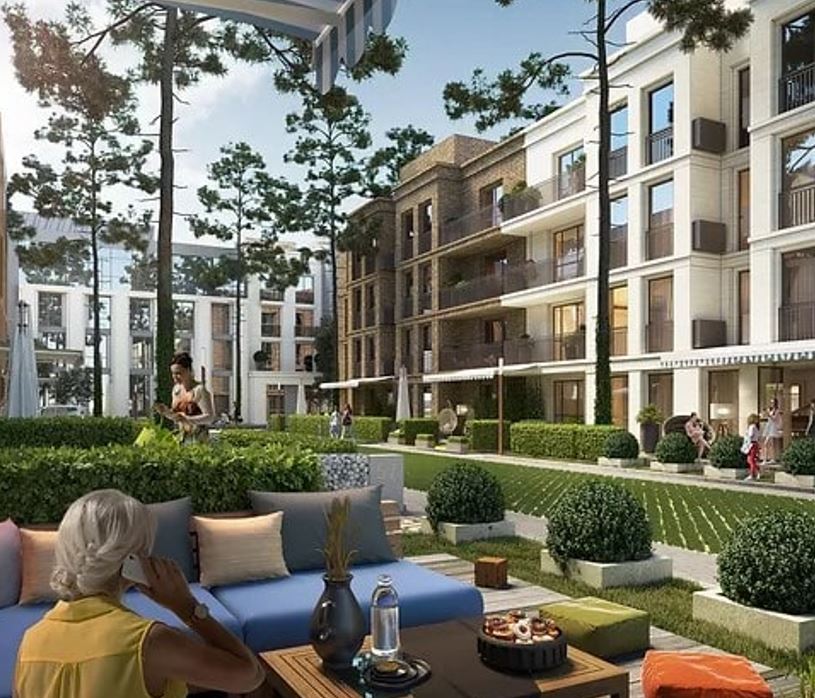 If fresh, clean air, good neighbours, no traffic jams and a good school for your kids sound like something you would like, then Koktobe City, built by Yerkin Tatishev's Kusto Group, is the home you are looking for.
The project, which is being constructed in Almaty, Kazakhstan, is a complex of houses along the Almaty Eastern bypass road where residents can enjoy life to the fullest.
Koktobe City will consist of four-story buildings and public spaces where inhabitants can buy groceries in a supermarket, work out in a gym and have their favourite meals in a restaurant without leaving the complex.
As Yerkin Tatishev and Kusto Group find education essential, the kids of Koktobe City will study in a good school connected to the complex, following Finnish educational principles.
The construction of the new school gets a further touch of Finland since it is being designed by the Finnish architect Jani Ristimäki.
He is part of Parviainen Arkkitehdit Oy, an architecture firm that has been building schools all over Finland for more than 20 years.
It is important to Yerkin Tatishev and Kusto Group that the school has state-of-the-art facilities that will accommodate the comfort and needs of the kids.
Therefore, light, sound, floor and wall coverings are prioritized, and the school will feature areas for specific activities like classrooms for music and drawing.
Sports halls for team sports and martial arts are also part of the school project. Kusto Group is likewise setting up a pool and an assembly hall at the school, accessible to everyone living in Koktobe City.
"In Finland, school infrastructure, like sports halls and sports fields, is for students until 6 PM, and after that, they are for everyone. Here, the residents of the complex will have the opportunity to engage in art or sports. The complex will be family-oriented," Yerkin Tatishev underlines.
He sees the complex as a great way for families to save money and time, as they have everything they need within Koktobe City.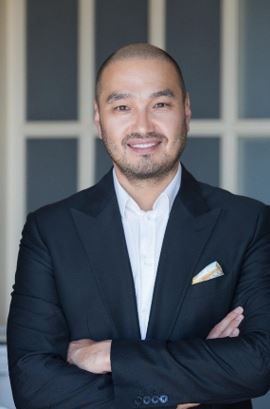 Yerkin Tatishev: "Almaty is the most European city in Central Asia"
Low-rise buildings inactive local communities with joint events are typically European, however, Yerkin Tatishev believes that the 1.9 million Almaty residents will embrace the new idea of life.
"For me, an example of a quality city that is comparable to Almaty is German Munich. There are 1.5 million people living there, and it was built according to templates of low-rise buildings like the old Alma-Ata (Almaty's former name)," the Kusto Group founding chairman says.
"There are many gardens and parks, and public transport and metro are well-developed. All of this creates a comfortable living environment, and we wanted to recreate that here to some extent. We believe that Almaty is the most European, free and intellectual city in Central Asia, and we think that we have chosen the most correct direction of construction, following the concept of a city for the people," Yerkin Tatishev continues.
Koktobe City is also located close to the centre and exit of Almaty as well as to the mountains.
The location that the innovative complex is being constructed at is quite hilly.
"This, on the one hand, complicated the work of the architects, but on the other hand, it turned out interesting; all the buildings are picturesquely located at different heights. The landscape is 'alive,' and maybe this will become a model for urban design. We will be happy to share the experience of our project in terms of logistics, content, technical solutions and innovations," Yerkin Tatishev says.
Happy, healthy and educated kids are important to Yerkin Tatishev
Having houses, restaurants, a gym, a school and leisure activities within Koktobe City, Yerkin Tatishev and Kusto Group hope that good relations and friendships between families and kids will blossom in the new neighbourhood.
Most of the apartments in Koktobe City are for sale, while just a few are for rent.
"Our complex is designed for a family with kids of school age; the most important age in terms of development. This is the time where it would be good to give the kids the opportunity to be happy, healthy and educated as well as to feel comfortable and safe to do what they find interesting at home and in the garden," Yerkin Tatishev states.
"We think that we offer a good alternative to private houses or residential complexes that were bought ten years ago and whose owners now understand that they are limited by logistical problems or by the very idea of the complex," he adds.
Yerkin Tatishev and Kusto Group have contributed to Kazakhstan's biggest city, Almaty, many times before.
In 2017, Yerkin Tatishev, for instance, founded the High Tech Academy in the city, which is one of the first schools in Central Asia to adopt a project-based learning method.
Ref number: THSI-2006