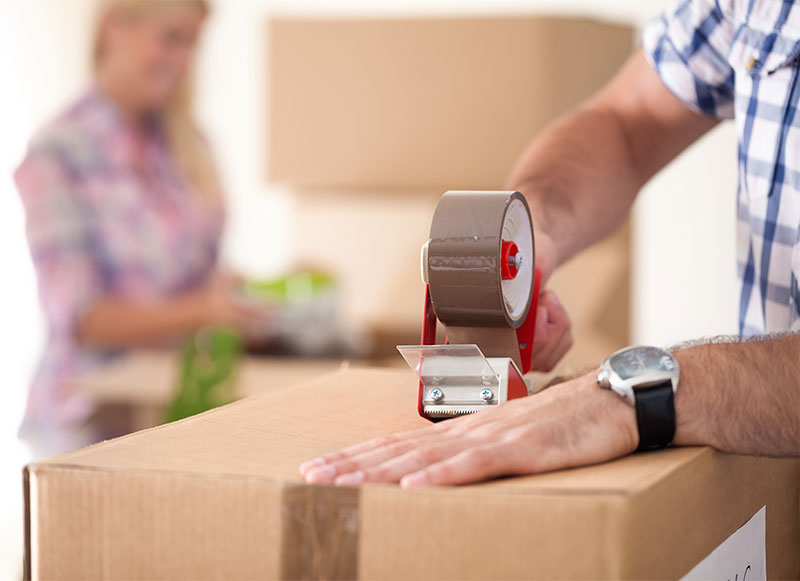 Moving house can be a cumbersome, time and money consuming, which begs the question why do people decide to do it? And are you considering moving to a new location but are not sure if it's the right thing to do? Here we've put together 10 valid reasons why it may be time for you to move to a new place to live.
Your current home has suddenly become too small
Perhaps you now have a larger family or your home has doubled as your office or you just feel space has become too small. Whatever the reason, your vision about an ideal home has shifted to a bigger space, more spacious rooms, better storage and perhaps a bigger front yard. It may be time to start your search for a home that satisfies your new reality, taste or lifestyle.
You want to downsize
While some people move houses because they want an upgrade, some change locations because they want to downsize. There are several reasons why people may want to move to a smaller, more compact apartment, such as when the kids grow older and start to move out or go to college. In such a case, the parents may no longer have a need to retain a large home with all the extra space and maintenance costs.
You want a change, including in your physical location
Sometimes people want a complete break from the past, and psychologically associate their current location to the old that needs to pass away. In such a situation, moving to a new location in a new town, state or even country can be a way to shake the dust off their current uneventful reality and spice up their lives.
This desire for change could be as a result of an ugly breakup, a divorce or some other bad social relationship in the area and starting afresh in a new location may just be what the doctor ordered for a new beginning.
The longing for a new location could also be triggered by a positive change such as marriage and moving to a new location with your partner, exploring a new career path, making new friends or moving closer to important family members or relations.
You got a new job
Securing a great job in a distant location may mean having to move to a new place where commuting will not be too distant or stressful.  Long commuting to your place of work can become a burden after some time, steal valuable time from you and decrease your productivity in the long term. This could negatively affect your output which puts you at risk of a poor assessment by your boss and ultimately a job loss. Family and social relationships may also suffer. It, therefore, may be worthwhile to consider moving to a smaller place instead of losing valuable work hours to traffic every day.
A better quality of life and pleasant scenery
You may have discovered a great new location or neighbourhood that offers an excellent quality of life and perfectly suits your dream lifestyle at an ideal price.
These could be a nice landscape, sandy beaches, great food, warm weather, and other natural attractions.
Ageing
As people age, they naturally feel a need to get closer to family members, such as their grandchildren or elderly parents. Older people also tend to want to move to a smaller home that requires less maintenance and is more secure.  They also want to stay closed to locations with better health facilities and great weather, which can influence a desire to move homes.
Nicer neighbours  
This might seem a bit queer, but unfriendly, noisy and troublesome neighbours can make a location become too uncomfortable for some people and trigger a desire to move homes. In this kind of situation, a good fence will not make a good neighbour.
Better schools
Growing families typically prefer to stay in school districts to cater to the children's education needs. Newlyweds usually love stylish neighbourhoods that offer all the fun and trendiness of modern living, but as they have kids and they begin to reach school age, the needs of the new parents change and the interest of the kids in terms of location takes priority.
Seeking adventures overseas
When people move overseas, it's usually to take up a new, lucrative job offer in the destination country. But sometimes people just want to explore a new country perhaps with an amazing natural ecosystem with diverse flora and fauna, ski resorts, wildlife, breathtaking landscape, wonderful countrysides, rainforests, and rock formations. Such a unique tour are a chance to learn about new cultures, see and meet new people and enjoy new experiences. Thankfully, there are international moving agencies that make such adventures seamless such as Ausmove that handles New Zealand to Australia travel logistics.
Cost of property maintenance
A change of income or a need to save for a future need may mean having to move to a smaller home with less running costs. From the price of the home itself to utility bills and rent costs, the growing expense of maintaining a home in some expensive districts may force some people to relocate to a new neighbourhood.
So what's your reason for seeking a move away from your current location? Whatever they are, make sure they are solid enough and you engage the services of qualified professionals to help make the movement smoother and stress-free.