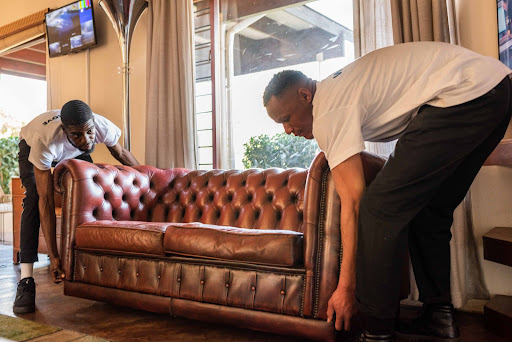 Should I move out or just stay put? This is the frequent question of hundreds of thousands of individuals in the Chicagoland area who wonder if now is the right moment to make a shift. Many renters, city dwellers, suburbanites, and even daydreamers who see "for sale" and "open house" signs all over the neighbourhood wonder when it's the ideal time to buy a house. Remember that it's never too early to start thinking about it.
The truth is, getting a house is indeed a necessity. It's not a question of whether should you or should not anymore, but rather a question of when you will do it. And so, the real question begins: when should you start looking for a new place to live? Listed below are ten apparent indications that it's time to make the step, after which you can now work with a moving company to start your home relocation journey smoothly.
There Is No Enough Room For You Anymore
Is current storage space filled? Does your dining area accommodate more guests than you can cater to? Is the outside space, previously adequate for young children to run around, now too crowded for them? 
Consider moving to a larger house if any of the aforementioned situations apply to you. A larger house will provide you with the room you require. Also, be reminded to check some essential upgrades on your chosen home before moving in. In this way, you're sure that it fits what you need. 
Your Family Is Expanding In Numbers
Are you expecting a new addition to the family? Or is an elderly relative moving in? Considering moving in together with a significant other? For these and other reasons, it may be beneficial to begin looking for a new house with adequate space for all your close friends and relatives. Consider working with a professional moving company to prepare for a successful move. They will be with you in every step of your home relocation.
You Have A Lot Of Unused Space
Have most of your children "grown up" and left home? Do you have more space than you need? Your to-do list at home is becoming longer and longer, and you're having trouble keeping up. If this is the case, it may well be time to consider "downsizing" or finding a house with smaller square footage. For other people, having a lot of space might not be the best fit for their lifestyle; at some point, they may decide to downsize.
You've Decided to Change Your Commute Schedule.
For many people, travelling to and from work is a significant source of stress and fatigue. A new house may be the best option for those who want to change their daily commute for the better. Also, many people could consider moving nearer to their workplace. Moving into a new house may allow some people to give up their cars and use public transit, such as a train or bus, instead.
You're Gearing up to Check Out a New Area
Considering a relocation from the city centre to the countryside, or vice versa? Do you want to see and hear new things or eat at exciting places? Or perhaps you've considered how much better it would be to be nearer to your family members and friends if you moved. It's possible to start over by moving to a new city area. Changing neighbourhoods may be an exciting way to experience new things or to be closer to old friends and familiar landmarks.
Your House Is Missing An Element
As a child, music was a pastime that you enjoyed. You need a place to keep your piano, guitars, and recording gear in the real world now that you have a job. Or maybe you've just found how much fun it is to cook and need a sufficient kitchen to house all of your new equipment and devices. If you're a gardener, perhaps you'll benefit from an additional outdoor area. Whatever you like, there's a home for you. If your new hobby or interest is outgrowing your existing living arrangements, it may be time to start looking for a new place to live.
Financially, it makes perfect sense.
There are occasions when it makes sense to make a decision based on your overall financial situation. For example, if you have money set aside for a deposit on a new house or improvements to your current home, it could be more cost-effective to sell and buy a new one instead, as your current improvements may not provide the financial return you'd hoped for.
You've been given a Job Opportunity.
Many individuals decide to relocate when a new employment opportunity comes their way. Others may see a move as an opportunity to reevaluate their professional goals. Others may benefit from relocating since it puts them in a better position to find work in this field of interest in a new city or neighbourhood.
It's High Time for a Refreshment
You could be relocating for this sole reason: you're no longer happy in your current location. Perhaps you've had enough of the cramped quarters of a condo and are ready to move into a larger home. Alternatively, you could buy a house with more room and modern features, which would be quicker, simpler, and cheaper than trying to do all of this yourself. Whatever the case, remember that you are not the only one.
You've Postponed It Many Times.
The desire to move to a new house might be alluring for many reasons. For many people, it's just as simple to put off making an important decision for a variety of reasons. If you're always thinking about buying a new house, it's time to figure out what's keeping you from doing so.
What You Need To Remember Before Moving
Moving may be a considerable task if you plan, but it can also be much less stressful. You can make a huge difference in how easily and swiftly your relocation goes by doing simple things like cleaning and decluttering your house before you leave. Remember that when you take care of these items now, you will be able to get the best price and quote from your moving company and simplify your transition into your new home. Always make sure your selected movers are fully accredited, equipped and have a vehicle tracking system in place for a piece of mind.
Ref: THSI-2941 | ZD.25843