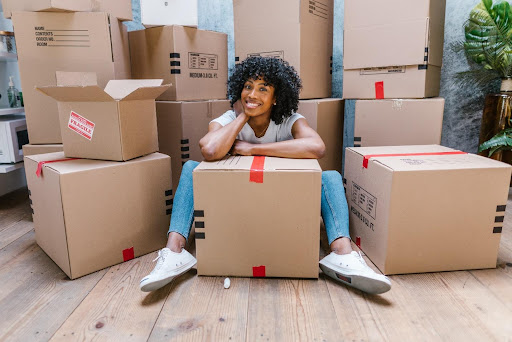 Moving to a new home is an exciting event in your life. It signals a new chapter and a fresh start. But moving can also be stressful, especially when the tasks and logistics pile up.
Moving and packing companies can charge you thousands of dollars in fees. If you own a vehicle and move long-distance, you can save money by looking for cheap car shipping. If you're leaving a rental or leased house, you'll need to tend to end-of-tenancy restorations or lose your deposit. You also must attend to cleaning and repainting expenses for your new home, payment for new utilities, and paperwork fees.
It does not have to be this overwhelming.
A systematic and strategic approach to moving can save you money while making tasks more bearable. Here are five ways to cut costs and keep the joy and excitement of moving.
1. Plan and Budget
The organisation saves you money when moving. The more thorough your plan is, the fewer unnecessary and surprise expenses you'll encounter. 
Draw Up a Rough Plan

– Make time to sit down and list all the tasks and purchases associated with moving. Categorise these and make a calendar. This schedule is a rough basis for your general moving plan and timeline. You can improve on it later when you have more information as you do your research.
Make an Inventory

– Go through each room and make an inventory of all the items in it. List down even smaller items such as cutleries and trinkets. If you can, sort the inventory into those you will keep and those for donation or selling. This initial list will give you a rough idea of how much packing needs to be done. It will also inform you of the size of the truck or container you need to fit all your things. 
Research Costs

– Now that you have a timeline and an inventory, you can research moving costs. Look for the prices of packing materials, moving services, and auto transport companies based on your estimated move date and the number of items. Get an initial quote from multiple suppliers and list the cheapest and the pricier options.
Polish Your Plan and Set a Budget 

– Match the range of prices you acquired from the research with the tasks and purchases you listed in your rough plan. Compare the total cost of the move with your actual financial capacity. You can start polishing your plan by removing unnecessary budget items and purchases. Add things to your to-do list that increase your savings, such as decluttering or holding a garage sale.
Set Aside an Emergency Fund

– You must also plan for the worst. Set aside a portion of your budget for an emergency fund. You can use this for unexpected move-related incidents. If you accidentally break an essential appliance in packing, you can tap the emergency fund without reallocating your general budget.

 
Track Your Budget

 – Finally, always track your budget through your tasks and purchases. You can adjust and be frugal with your subsequent purchases once you see a pattern of going over budget.
2. Donate, Barter, Sell, Throw Away
NBC has reported that a quarter of American homes have a clutter problem. There's no better time to declutter than when you move to a new home. Letting go of non-essential items will save you money and earn you some. The fewer things you need to pack, the fewer packing materials you need. 
Fewer boxes and items mean you can do with a smaller moving truck. Reducing the amount of stuff you will bring to your new home might mean you can DIY your move and skip hiring movers.
Start decluttering by identifying the items that are not a good match for your new home. Even if you love your current sofa, you must let go if it does not fit the living room. If you have patio furniture, but your new apartment does not have outdoor space, you must let it go.
Using your inventory, you can review each item and check if there are duplicates, things you have not used, or those you don't find significant. Get rid of these items.
Sort the items you are letting go into four categories, according to how you are getting rid of them:
Donate

– You can donate books, old clothes, and furniture to charities and other organisations. Aside from giving your share to the needy, donations can also save you money. Save your receipts and write them off as a deduction when tax season comes.

 
Barter

– If you have enough time left, you can barter the valuable items you get rid of. Websites and social media pages allow you to connect with people looking to trade their items. Instead of buying a new dining table, exchange your old one for another that will fit your new house.
Sell

– Some items you consider junk is worth a significant amount if you find the right market. If you gave up on an expensive hobby, sell the items to current enthusiasts. Your golf clubs are better as cash than gathering dust and rusting.
Throw Away

– Throw away tattered clothes, weather-damaged books, rusted equipment, outdated gadgets, and items of no value or use. 
3. Pack With a System
Moving companies will offer you full-service options, which include help in packing. Getting professional packers to do your work might sound convenient, but it will burn through your budget. According to Forbes Magazine, the national average cost of speciality movers is $2,300 and up. You can save a couple of thousand dollars if you pack your items yourself.
To make packing less overwhelming, give yourself enough time before the move date. Work two to three hours each day for several weeks instead of doing everything in a rush in a few days.
Be strategic and systematic with your packing. Start with items not for daily use. Pack your kitchen and bathroom last. Label your boxes properly.
You can maximise savings further by doing the following:
Get Free Packing Materials – Skip buying boxes and box fillers. Try social media and specialised websites and see if any upcycling groups give away boxes. You can also go to your local retail stores and groceries and ask if they have empty boxes you can take for free.
While you are at the grocery, ask if they can give you egg cartons. Similarly, you may knock on local offices and ask for old newspapers and shredded documents. These items are great substitutes for packing peanuts or bubble wrap. 
Utilize Existing Containers

– Instead of packing everything in boxes, look at your house for things you can already use. Pack clothing in bags and suitcases. Other non-conventional containers include plastic crates, laundry hampers, buckets, and trash bins.

 
Keep Things Where They Are

 – It is better to keep and secure non-fragile items in their drawers. Remove the drawers from the furniture. Cover them with plastic wrap or a blanket to keep them safe. This will save you time and lessen the number of boxes you need.
4. Save Costs on Movers and Shippers
The cheapest option for moving is to do everything yourself, from packing to driving. You can save thousands of dollars if you can fit your whole apartment in your vehicle and drive to your new home yourself.
But the average home cannot fit inside a car. For families with small children or pets, DIY moving is near impossible. If hiring movers is necessary, expect to shell out a minimum of £800 for short-distance and £1,500 for long-distance moves. Add a few thousand dollars if you need to ship your vehicle.
There are still some ways to get a bargain on moving and shipping services. You can lower the cost of hiring movers by following these steps. 
Avoid the Peak Season, Month Bookends, and Weekends

– If you have control over your move schedule, try to avoid doing it between April and September. These are considered peak moving months. Prices even for DIY truck moving are more expensive during these months.

If you cannot schedule your move in a non-peak season, consider moving during the weekday.
Most moves are made during the weekend when people are out of the office. Weekday moves are cheaper on average.
Most leases end during the end or beginning of a month, causing a surge in demand for moving services. Avoid the month bookends and schedule your move in the middle of the month. 
Get Multiple Quotes, Negotiate Hard – Thoroughly research different moving and shipping companies. Avoid going for the cheapest immediately as you might sacrifice quality and safety, costing you more in the long run. Strike a balance between affordability and experience. Read customer reviews and look at their company profile.
Get at least

three 

moving quotes once you have a list of reputable companies. Ask detailed questions, including all possible hidden charges such as parking fees, truck cleaning fees, and fuel charges.
Negotiate hard. When you get a better quote from one company, use that as leverage to drive down the price of another mover. Don't be afraid to call each moving service multiple times to negotiate and get the best deal.
Efficiency Is Key to Savings – Moving companies charge by the hour. You can lower the overall cost of hiring services by making their job easier and more efficient.
Since you packed by room and have boxes labelled, you can bring these to your garage or near your front door in advance. This will be your staging area. Cluster your boxes by room.
Place the items for the nearest room in your new house farthest from your door. For example, if your new home has multiple floors, boxes for your first floor should be closest to the door. Items for your topmost floor should be farthest from the door.
The boxes nearest the door will be loaded on the truck first and unloaded last. This will create an efficient cargo flow to your new house without the boxes becoming an impediment to movement.


5. Get Moving Insurance
The extra cost of moving insurance will pay off in the long run. If any untoward incidents happen to your moving truck, the cost of replacing damaged items can be high. When you get moving insurance, losses or damages to your possessions made during the move can be reimbursed. 
Most moving companies and shippers have insurance by default. The average policy offers minimal protection, with a coverage of around 60 cents per pound per item. For short-distance moves, this should be sufficient. 
But if you are moving long-distance, you might want to consider upgrading to full-value protection. The farther your move is, the more risks there are. With this type of coverage, the moving company must pay for the total cost of any damaged or lost items during shipping.
Settle for Less
Finally, do not forget that settling in also has costs. Plan your move thoroughly until you complete unpacking. If you unpack without a system, you are prone to overspending on items you otherwise could save on. If you unbox your clothes but skip kitchen items, you will increase your food and grocery budget. Without your cutlery and cookware, you will spend more on takeout.
Saving money on moving relies on your appreciation of the planning and execution process. A thorough plan leads to systematic packing and efficient loading and unloading. All of it leads to lower overall costs. 
The money you saved can help you settle in your new home. Instead of spending more on packing materials, your savings can fund your home improvement projects. The thousand dollars you saved on professional packers can be your adventure budget in your new state. Going for maximum savings enables you to start your new chapter in life with excitement and joy.
Ref: THSI-2765|ZD.24596
THSI-2795|

ZD.24714