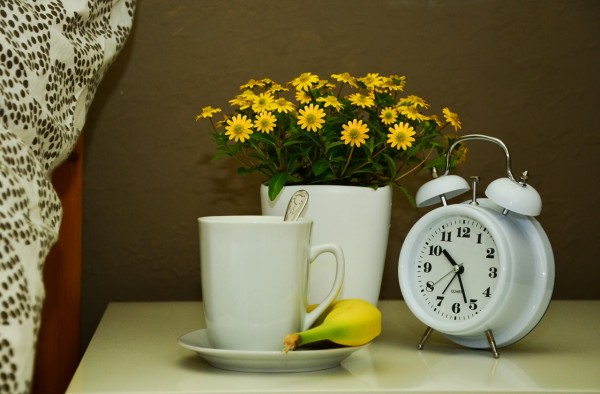 1. Think about the details
Even the tiniest of details such good-quality plugs and switches not only give your home a more luxurious feel but can also make things easier to use! A dimmer switch, for example, can be bought for as little as £5 and looks so much fancier than a standard white plastic light switch.
2. Hang some artwork
Whether your taste is more classic, or you prefer modern graphic prints and photography, there is an infinite choice when it comes to finding something to hang on your walls. Just make sure to pay attention to how you display it (see below…)!
3. Frame your pictures
While it might seem a daunting task to put every picture you own into frames, properly hanging at least your larger posters and pictures will make a huge difference to your décor. In fact, you can even use cheap frames to hang small pictures and postcards on a budget, which looks so much more grown-up than sticking them straight onto the walls (and is much less hassle to remove!)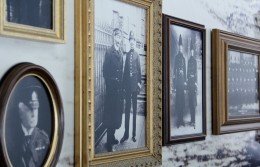 4. Spray paint boring accessories
Spray painting is very popular right now, and there are loads of ideas and tutorials out there waiting to be tested. From the smallest details right up to whole appliances, spray painting is a cheap and easy way to add colour and interest to any room.
5. De-clutter
While this may seem like a much less fun task than getting out the spray paint, clearing away mess and clutter is arguably the simplest way to upgrade your living space. If you feel as though you struggle to stay organised, why not invest in some clever storage to help you stay on top of things?
6. Think about all of the senses
While your home might look perfect, don't forget about how it sounds and smells! There are some amazing scented candles, room sprays and reed diffusers to choose from in order to give your home a subtle, luxurious feel.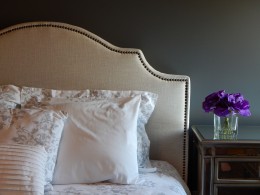 7. Make your bed
As well as choosing pretty bed linen, throws and cushions, learning how to arrange them well is a fast and easy way to give your bedroom a premium look.
8. Stock your Kitchen
Not just with food (although this never hurts!) but with a range of basic equipment and a few gadgets to ensure you have everything you need to at least attempt some proper cooking. Also, nice enough equipment can easily double as fabulous kitchen décor!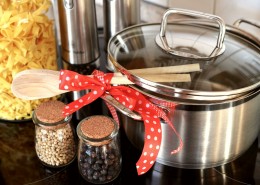 9. Consider Wallpaper
There are some fantastic modern and quirky wallpapers to choose from at the moment which can really give rooms a lift. If you're feeling creative, you could always try using it in some unusual places such as on ceilings or to decorate cabinets and shelves.
10. Add a Personal Touch
Perhaps the most important thing to upgrade your home is to make it your own! If your rooms look like they could belong to anyone, then it's time to put your own stamp on them. Even if you're a renter, there are still many options available to you – and if you're lucky enough to own your own property, then what are you waiting for?