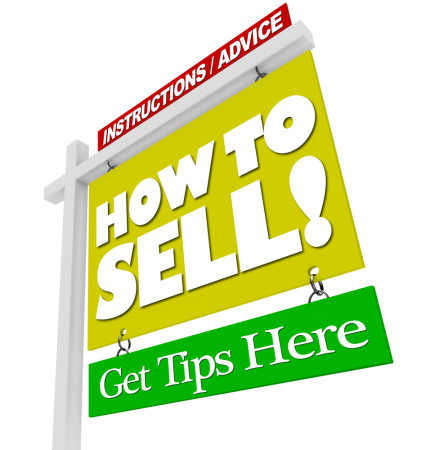 Whether you want to sell your home to buy your dream home finally, relocate abroad, or move to a different neighbourhood, you're probably already dreading the time-consuming process of listing a house and waiting for buyers to notice it. Unfortunately, it can take time to sell a property. Moreover, some properties remain on the market for years, with hardly any interest from potential buyers. Fortunately, there are ways to sell your property faster, and we've listed them. 
Rely On A Professional Agent
Even though many homeowners feel an agent is an extra cost that can easily be avoided, avoiding an agent's assistance is a mistake that could leave you battling to sell your property. Your home will sell a lot sooner by relying on a professional agent like Brian Cyr Real Estate. Because an agent knows how to list your property and target the right audience of buyers, you won't regret hiring an agent. You'll probably also get more for your home as your agent will know how to negotiate the price with interested buyers. 
Stage Your Home
Before listing your home, it's pretty essential to evaluate the interiors. Home stagers are professionals that will organise your home and redecorate it to make it seem as though no one lives in the house. This clever trick is commonly used by agents as well. You can also stage your home by decluttering, investing in additional storage, deep cleaning, and removing as much decor as possible. 
Invest In Landscaping
Landscaping can boost property value by as much as 77%. In addition, landscaping is also a reasonably affordable home improvement project that you can even do. Your home's outdoor area will provide a lasting first impression for potential buyers. Therefore, the condition of your back and front yard can make or break the sale of your home.
Invest In Other Upgrades
The more modern your property is, the more likely it will sell sooner. So, investing in other upgrades like painting the front door, replacing some kitchen appliances, pulling out old dusty carpets, and repainting the interior and exterior walls are worthwhile improvement projects. These small home improvement projects will boost value while also enhancing the appeal of your home to interested buyers. 
Enhance Curb Appeal
Curb appeal explains the appearance of your home from the street view. So, exterior walls, border walls, the front door, the roof, and the front yard are all part of curb appeal. When it comes to enhancing curb appeal, it's often best to opt for professional services such as a roofing company, home painters, and others. The decision to rely on professionals will prevent DIY errors from costing a fortune and delaying the sale of your home. Enhancing this area of your home will positively influence perceived value as curb appeal impacts assumed value by providing the first impression, much like landscaping. 
Prioritise General Property Maintenance
The general appearance and condition of your home will impact its ability to grab the attention of interested buyers. For these reasons, it's worthwhile to prioritise general property maintenance when selling. Have your home evaluated by home maintenance services. Repairs and maintenance will also prevent interested buyers from negotiating the asking price lower due to more minor faults in and around your home. 
Be Open To Negotiations
Even though you want to do what you can to avoid relevant negotiations, you should still have an open mind. Unfortunately, if you aren't prepared to negotiate, selling might be more challenging. Many agents accommodate potential negotiations by pumping up the listing price just enough to let interested buyers negotiate. 
Consider Home Buyers
If all else fails and you're still battling to sell your property, it's worthwhile to consider property buyers. These companies are prepared to purchase properties in any condition and provide an immediate offer for homeowners. While you might not get the most out of the sale with this option, it is the fastest way to sell a home. In addition, home buyers are also a suitable solution in situations where properties have structural damage or other significant repair needs. Nevertheless, whether you decide to try home staging, rely on a professional agent, or settle for home buyers, evaluating other listings is still worthwhile to determine if your home is priced right. Properties that are priced too high compared to other properties in the neighbourhood will battle to sell; incredible interiors and home features do not justify the higher price. If you aren't too sure how to value your home, you should consult a home evaluator to value your property accurately. The listing value must be in-line with other homes for sale in the area. 
Ref: THSI-2756 / ZD. 24464