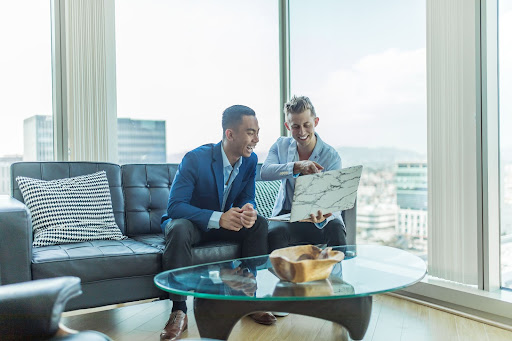 Selling a house is a troublesome and responsible undertaking. Success and maximum benefit depend on many nuances. Special companies, like house buyers,  do almost everything from repairs to property management. That's why they can pay more for your property.

How to sell a house quickly and correctly
Only properties that are priced in the middle to low range sell quickly. The more expensive you want to sell your home, the more time it will take to find a buyer. To set an acceptable price – use the services of an appraiser or contact the company that will buy the house back from you or use our free online property valuation. For your part, you can increase the market price a bit, which will allow giving in to a potential buyer, who will haggle anyway.
10 things to know before selling your home:
Appearance. The first impression is essential – new things in the interior always make a favourable impression, even if it is a trifle.

The price of the property. It is crucial to find the best option: an overpriced will scare away potential buyers, too low will cause confusion and mistrust.

Expert services. It is best to perform any real estate transactions through a company. They have connections with banks, private lenders, and cash. That's why they can close the deal in as little as 72 hours after the title company completes the paperwork.

Identify competitors. It's a good idea to start by researching offers from competitors. Find out how many homes, at what price, and with what features are for sale in your area to understand how much your property in Houston might be worth.

Take your time. It all depends on the

market situation

: there may be too many offers and not much demand. So, we recommend selling your home first and then buying a new one.

Advertising. Make and place a competent ad with a detailed description and photos.

Communication with buyers. Respond to calls from potential buyers politely, make an appointment. Show hospitality when you meet, show your best side of the house.

Name your home. Studies in the US show that a name for your home or estate adds tens of thousands of dollars to its value.

Tidy up your garden and lawn. Start by planting lots of colourful flowers in your flowerbeds and front yard so your guests and future buyers will have a positive perception of your home. Mow the lawn behind the house, reseed the bare ground with grass, trim the trees, bushes, hedges if you have one.

Try to answer all the questions of potential buyers. And when they are examining the house, don't get in the way and stay out of the way with your comments. Allow them to form their impression.
Usually, they will also sell the house along with all the other buildings there: garages, outbuildings, other buildings in the yard, etc. This, too, can affect the price and create complications in the sale if you decide to do it alone.
It is desirable to make high-quality photos and show your property at the most advantageous angles. It will help to distinguish it among others and attract a more significant number of people interested in buying it. At the same time, the house in the photo should not be much different from its actual condition. That way, potential buyers will not be disappointed and blame you for misleading them.
Under the influence of various factors, the accurate price can be 10 per cent lower than the mid-market price, but as a rule, the agency representatives do not warn about that in advance. The agency's main task at the first stage will be the execution of the agreement, so expecting to get enough information about the peculiarities of the sale at once is not worth it. This aspect is wholly levelled out by turning to homebuyers, who will give you a fair price for your home without the hassle and fees of real estate agents.
Sell by yourself or with an agency?
This question immediately confronts the seller of the real estate. Selling on your own will save you money on an estate agent commission, but it will take a lot of time and effort. If you are unsure, you can easily compare all local estate agents in your area using our online comparison.
Turning to cash home buyers offers many advantages to homeowners:
If you have a lien on your home, you can avoid further consequences by letting the company buy it from you.

The company helps with moving.

The house can be sold for the maximum price, regardless of its condition.
It is up to the homeowner to decide whether to sell on his own or trust the professionals to do it.
Ref THSI-2530 / ZD.22772