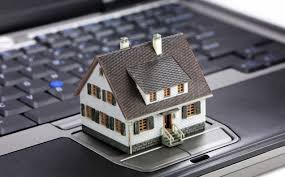 Thanks to sites such as Zillow and Realtor, more than 90 per cent of homebuyers start their property search online, figures suggest.
So if you are a seller, how best to maximise the chances of finding a buyer as quickly as possible?
There are the usual tips that have always applied even before the rise of the internet. For instance, avoid ugly home features (Artex ceilings and pine wall panelling, anyone?); put up mirrors to increase the sense of space and light; consider renovations such as new bathrooms and kitchens to improve your property's value, etc.
But there are certain additional tips that apply to advertising your home online.
Here are the most important.
1) How visible is the website you've chosen? Do a Google search using the terms you expect prospective homebuyers to use (eg, "Homes for sale in London", "Property for sale in Spain", etc). Does the website appear on the first page of Google?
Alternatively, in markets such as the UK, the website should ideally be marketing your home on the leading property portals such as Zoopla, Primelocation, TheHouseShop and Rightmove. For overseas markets that might be sites such as Homes and Villas Abroad.
Ideally, whatever website you choose should also have a customer services number and email address clearly visible, should you as seller or any prospective buyers have questions. Furthermore, having clearly visible contact details helps engender customer trust.
2) Good photos are essential. The most popular websites will have thousands – and sometimes tens of thousands – of listings. It's vital to stand out from the crowd, so make sure your photos capture the online visitor's attention.
Take outdoor photos in daylight. Is there a superb view over the sea, mountains or countryside? Then show that to its best effect.
If possible, avoid taking them at dawn/dusk/after dark unless there is a specific effect, such as a stunning sunrise or sunset that you wish to capture.
Indoors, take close-ups of impressive features such as well-finished wooden floors, walls in exposed stone or imposing fireplaces.
Poor lighting is often an issue with interior photos, which can end up giving your property a gloomy feel. Open curtains to be sure of the best natural light. Turn on lightbulbs if necessary. If that fails, most digital cameras and PCs come with simple-to-use tools to make your photos brighter.
Alternatively, get a professional to take photos for you.
3) Good photos are good. Lots of good photos are even better. Or, more is more. According to figures from US website Trulia, listings with more than six pictures are twice as likely to be clicked on.
4) Floorplans: If you have them, include them as they help the prospective buyer better visualise your property.
5) The same goes for video and virtual tours, for those websites that allow you to upload them.
6) Title: Be as descriptive as you can. "5-bedroom villa with pool and sea-view in Tuscany" is much more informative and attention-grabbing than "House for sale in Tuscany". And depending on how well the website has been optimised for search engines, a descriptive title can make the property more visible in Google and Bing searches.
7) Description: As in the above example, you need to strike the right balance between saying too little and saying too much. Aim for around 100-250 words. Include a description of the house's layout, not forgetting basics such as the number of bedrooms and bathrooms and the overall floor size. Mention if the property is close to any attractions, landmarks or public transport.
8) Price: Ask a realtor to value your property but don't feel bound by their valuation. Take a look at similar homes in the neighbourhood to see what they are being advertised at or how much they sold for (several websites allow you to check local property sale prices).
You don't want to overprice your home, unless you have carried out improvement work that you believe justifies a higher price. Alternatively, be wary of aggressive price undercutting, unless the market is particularly bearish. Aside from doing yourself out of money, it also suggests to prospective buyers that your home may be inferior or beset by certain problems that adversely affect its value.
9) Update listings: If you are advertising your property on various websites, it's important to keep track. If it's sold, indicate this – or better, remove it. If you decide to reduce the price, make this clear (many websites allow this), eg "£750,000 Now £650,000!" Everyone loves to think they're getting a bargain.
10) Enquiries: Answer as promptly as you can. It's only polite. Reply to any potential buyer's questions one by one and send additional photos if you have them. If they have left a phone number, follow up your email with a call. They are likely to have enquired about several properties, so establishing personal contact is to your advantage.