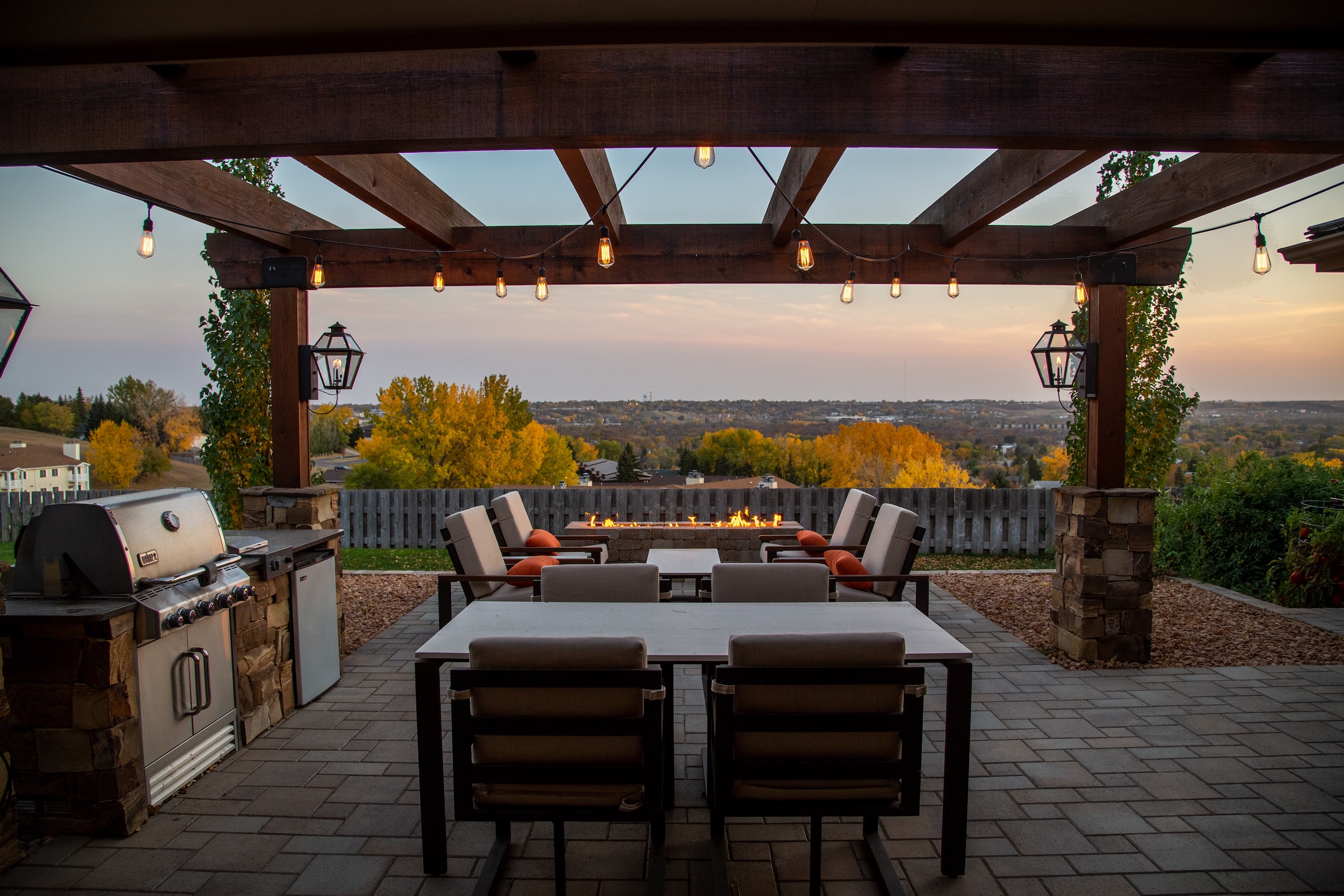 Outdoor living spaces are all the rage these days. Sure, you may have a fabulous living room and kitchen fitted with all the mod-cons, but when it comes to your garden space, is it looking its best? While temperatures may now be dipping and autumn and winter are soon on their way, lots of homeowners enjoy getting out in their garden, breathing in the fresh air, and using the space to relax with loved ones.
Whether you've barely got room to swing a cat or are spoilt with space, here are some ways to create a functional outdoor garden that can be perfect for you and your loved ones.
Add a Conservatory
If you want your home to extend into the garden, it makes sense to install a conservatory. There are compelling reasons to do so. For one, building a conservatory inevitably provides extra room. Secondly, you'll get lots of natural light seeping into your property. Conservatories can also add value to your home. If you decide on this project, it's wise to use polycarbonate sheets. They are perfect for conservatories thanks to their high durability and UV protection. You can purchase them at Clear Amber shop. They also sell plastic roof sheets which is another type you can consider for your conservatory.
Invest in Outdoor Furniture
You will need something to sit on for those who want to kick back, relax, and enjoy their garden space! Note, we don't mean plastic, flimsy chairs! If your outdoor space is liveable and functional, you must invest in the right outdoor furniture. These include tables, chairs, and comfy garden sofas that everyone can snuggle up on. You don't have to spend a fortune on these furnishings either. There's the option to buy secondhand, which can see you score brilliant bargains and get outdoor furniture at a fraction of its original cost.
Install An Outdoor Kitchen
If you're a real foodie and enjoy cooking, why not consider installing an outdoor kitchen in your garden? There are several benefits of doing so. An outdoor kitchen serves as the perfect spot for entertaining. What's more, installing an outdoor kitchen can boost the value of your property, save on utility bills, and expand your living space. When it comes to smells from cooking, they'll be kept firmly outside. This means no one has to worry about pungent aromas making their way around the house! We appreciate an outdoor kitchen isn't the cheapest of ideas, but if you love getting outside and having guests over, having one will bring more benefits than negatives.
Ramp Up the Cosy Factor
With autumn just around the corner, you may believe it's time to retreat indoors and only head into your garden to put the bins out. We entirely disagree! With the right fixtures, you can enjoy your outdoor space regardless of the weather! Ramping up the cosy factor is the best way to do this. Firstly, consider adding an outdoor firepit. This means when temperatures drop, you can stay nice and toasty outdoors. Look into installing a pergola or veranda too. These fixtures provide much-needed protection from the wind and rain. When it's pouring it down, you can still be outdoors and stay nice and dry under them. Make sure to kit your outdoor furniture with lots of throws and pillows. We guarantee you'll love spending time outside even more when you ramp up the cosy factor.
Add Patio or Decking
The number one way to create a functional outdoor living space is by adding a patio or decking. After all, you can't be expected to sit on the grass! Adding a patio or decking provides an area where you can entertain loved ones. Patios are low maintenance, versatile, and can bring your closer to nature. Decking provides functional outdoor living space and aesthetic appeal and is the perfect spot for entertaining your friends and family. There are pros and cons to patio and decking, so you'll need to weigh them before making your mind up.
Create an Outdoor Bar
What's your tipple of choice? Are you a beer or wine person, or do you like to get in the spirits? Whatever you enjoy, just imagine creating your outdoor bar and not having to hit the town! An outdoor bar in your garden can be a brilliant place to entertain loved ones and not have to put your hand in your pocket by paying extortionate prices at the local pub! If you've got the space to do so, designating an area of the garden for your outdoor bar and kitting it out with the essentials is a no-brainer. Whether you've got a birthday or an anniversary, you can gather all your chums and sink a few drinks in private!
Don't Forget About Lighting
You may not want to head inside by 6 pm with the night drawing in. If this is the case, it's time to deck your outdoor space with lots of lighting! Not only will your garden look cute and twinkly as the sun sets, but having the proper lighting will improve visibility, meaning you can get around your outdoor space without the risk of a slip and fall! Whether you hang fairy lights, wall lights, outdoor spotlights, or floodlights, the choice is entirely up to you. There's the option of having motion-sensor lighting, too, meaning your walkway will illuminate when you get closer to it, rather than them beaming light constantly.
Add a Water Feature
There are numerous benefits to adding a landscape water feature. Not only will one impress loved ones who are popping around, but flowing water can soothe the soul, attract wildlife to your garden, and boost your home's kerb appeal. No one says you need to shell out on something huge and extravagant. Whatever your budget, adding a water feature can bring your garden to life and make it more pleasing to the eye.
Keep Everything Neat and Tidy
If you've got a lawn, it's essential to take good care of it. Should you let your grass grow and grow, this will not only look unsightly but increase the risk of weeds wreaking havoc on your outdoor space. Keeping the space neat shouldn't be a hassle for those who enjoy gardening. However, those who dread putting their gardening gloves on may benefit more from bringing in the experts!
Set Up an Outdoor Cinema Space
The film buffs are going to love this one. If you are looking for outdoor garden ideas and have young children, why not create your own outdoor cinema? You don't need much, either! Simply attach a sheet to a sturdy wall or fence, invest in a good outdoor projector, and you're good to go. Just make sure to pop the set-up under cover so rain can't cause any damage.
Those who love the outdoors may want to spend your evenings and any free time you get in the fresh air. If this is the case, rather than climbing in your car and heading out, getting your garden in order is the next best thing.
Whatever your budget, preference, or style, putting the tips above into action can help elevate your outdoor space and create a sanctuary for you and your nearest and dearest to enjoy all year round.
Ref: 3015.26403