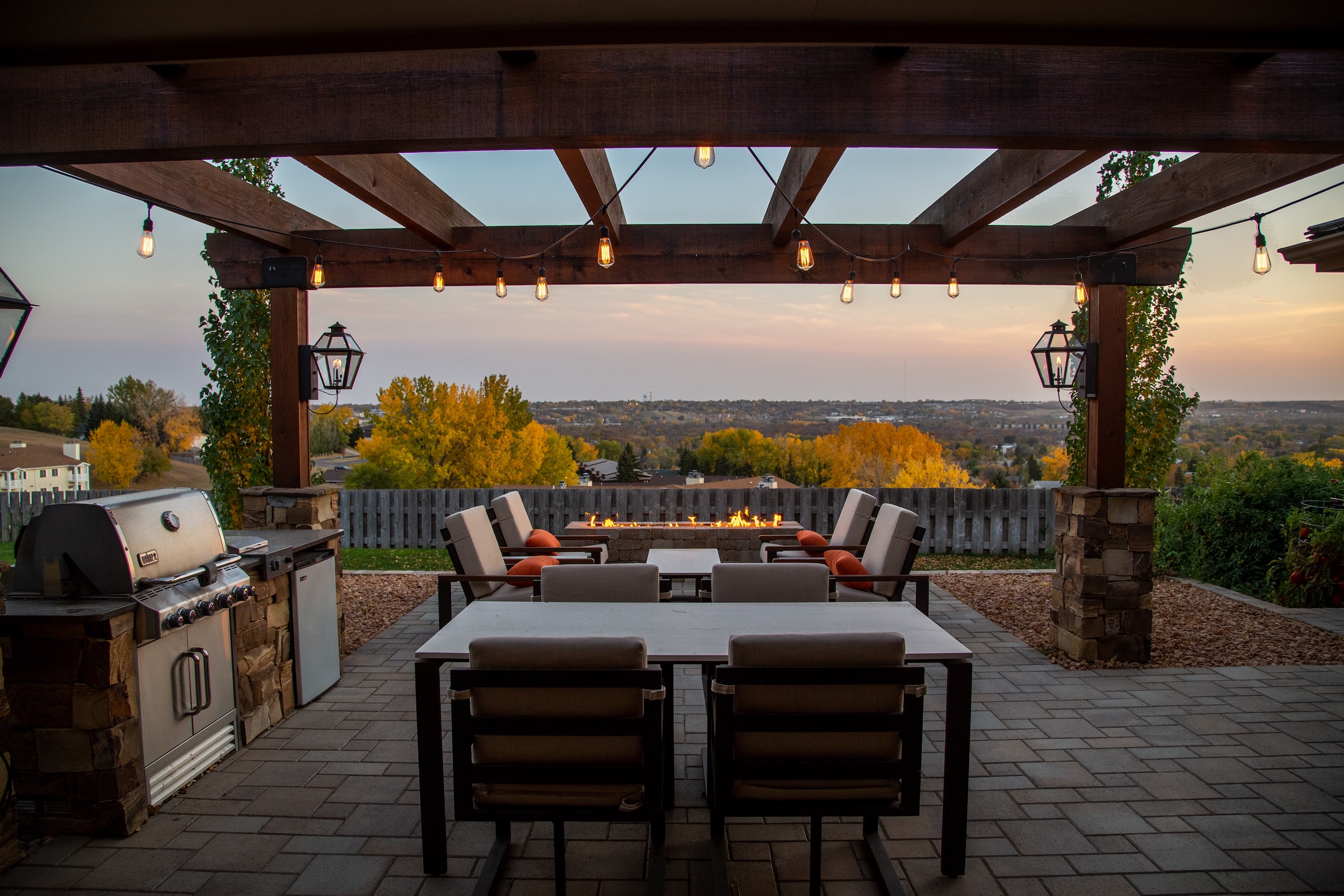 Do you love to stay outdoors but feel uncomfortable? Is your patio feeling bland and lifeless? Then, it is time for you to start improving your outdoor living space by adding some furniture that will make your patio comfortable and fun.
But, before you start spending your money to buy furniture and accessories, ensure that you will only buy the things needed for your patio, nothing more and nothing less. Take your cue from the following:
Outdoor Heating
If you still haven't got an outdoor heating system, you should start to acquire one. An outdoor heater will help maximize your patio by making it warm and comfortable all year round. As a result, you will never have to ditch your outdoor space during the winter and instead enjoy the outdoors on your patio without feeling uncomfortably cold.
There are many kinds of outdoor heaters you can find. You can choose to install either a solid fuel heater, electric heater, or gas heater. All of these heaters can provide the warmth you need during cold days. Each has its pros and cons.
However, one will always be better than the others, so choose wisely. Always go for the one that fits your needs and preference.
Moreover, it would be best if you also decided what design you will go for. Outdoor heaters come in various designs. For example, you can opt for the floor-standing patio heater, hanging or wall-mounted heaters, tabletop heaters, or chimineas and fire pits.
To guide you in choosing which design to go with, choose a design that complements your entire patio theme.
Dining Set
What is more lovely than having a chance to dine outside with families and friends and enjoy the outdoors? Adding a dining set to your patio is an excellent improvement to your outdoor space.
Sometimes, eating inside the house becomes so boring, and having the option to grab a meal outdoors can provide variety and fun. Plus, you will get to enjoy the fresh air and a more relaxing surrounding as you enjoy your meal.
You can invite some friends over for a barbecue in your yard and enjoy what the outdoors can provide. Dining outside is one of the favourite recreational activities of most Americans. So, start eating outside a tradition and make your patio a place where the fun happens.
Having dining set outside will also provide more space if you love to host parties at home. In addition, it will also add value to your property, both aesthetically and market value.
Seating
It would be best if you also had another vital piece of furniture in your outdoor living space seats. Since it is a living area, you should never forget to add furniture where your guests will relax. Again, you can choose from ready-made outdoor seating or opt for a built-in and customized seating that fits your patio theme.
If your patio lacks space, a customized patio could be your best option. Meanwhile, if you have enough space to fit in a piece of ready-made seating furniture, you should go for it. When choosing which one is the best, always consider the space you have, the design you prefer, and its comfort.
Remember, seating furniture does not only make your patio look stunning. Its main objective is to provide comfort for you and your guests so you can enjoy the outdoor space to the maximum.
Another thing to keep in mind when picking a seat for your outdoor space is to choose a seat with an outdoor material. It will ensure that the furnishings will last longer despite the weather.
Outdoor Shade
Outdoor shade does not only help protect you and the furniture you installed on your patio. It also provides additional aesthetic value to your living space. There are many outdoor shades to choose from. For example, you can install a pergola, an outdoor umbrella, a shade sail, or a canopy.
A pergola can look good on a patio, but you will need to consider that it is made of wood. Wood can rot over time, especially if exposed to constant weather changes. It can also attract bugs and other insects to your property, which can be bad. 
The next popular outdoor shade that you can choose is the outdoor umbrella. It is made with sturdy material that can withstand any weather. In addition, you can choose a movable outdoor umbrella to move it to an area when you need it. However, an outdoor umbrella only provides limited space, making it a bad option for huge outdoor spaces.
Coffee Table
If you think a dining set is too much for your patio or if you have limited space, try to add a coffee table instead. Having a coffee table can add style and convenience to your patio. In addition, a coffee table provides a myriad of functions for you and your guests.
Choosing a coffee table with available storage will also let you keep and store entertaining stuff like magazines, books, and even board games. This way, you can offer your guests various activities to do while chilling on your patio.
Start Gathering this Furniture
You should start your shopping journey now that you know what furniture you should add to your patio. Use this article to help you pick the best outdoor furniture that every patio must-have.
Ref: THSI-2788  /

ZD. 24699