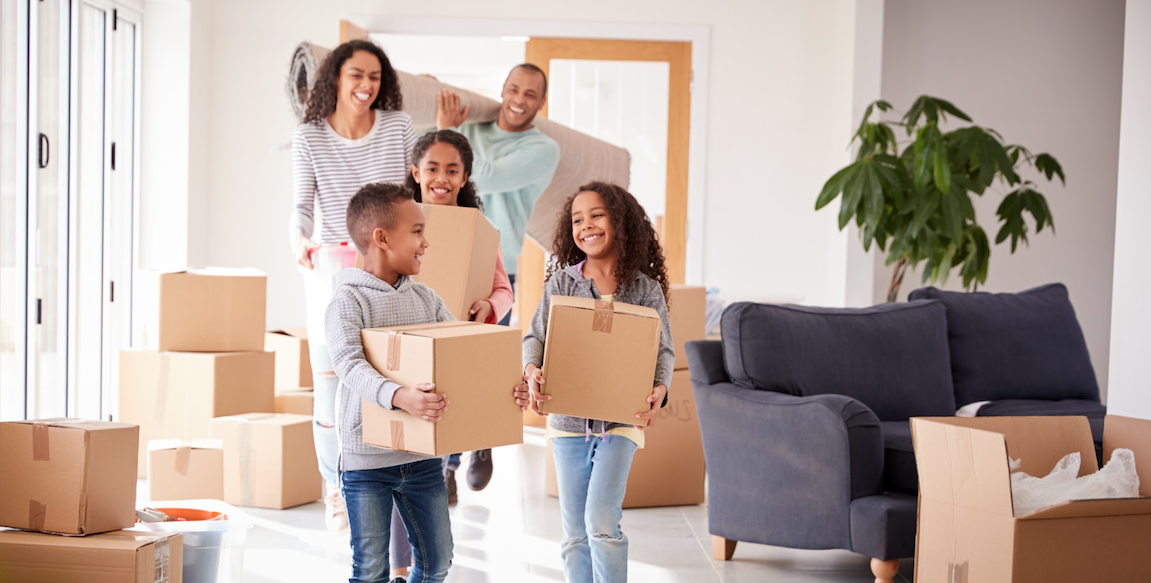 Moving can be pretty demanding, given the commitment needed when searching for the house and moving your belongings. It's always recommended that you consider the neighbourhood and access to various utilities as well as social amenities when finding a new home. Finding an excellent combination of all these factors makes your work after moving a lot simpler.
Perhaps one thing that tends to get in the way of your exciting experience is the process of packing and unpacking your belongings. It's normal for you to feel overwhelmed by the enormity of tasks awaiting you after stepping into your new front yard. To simplify this task, you must split this into smaller and more manageable sub-tasks. With that in mind, here are three things you need to do after your move:
Before anything else, you should arrange everything regarding utilities before you move into the new house. For instance, your internet should be ready for connection on or before your move date. If by any chance you didn't do that in advance, now is the time to call utility providers within your new location and arrange for the installation. (1)
Of course, some houses already have everything set up but under a different name. All you'll need to do in such a case is transfer everything to you name. Depending on the type of utility and how busy your providers are, this process should take anywhere between hours and days. But then again, you should arrange this in advance, so you're connected to the grid and the World Wide Web the same day you're moving into the house.
Clean the space and unpack your things
The first thing you'll need to do after moving into your new home is to clean it. It's important that you do so even if you found it sparkling clean, just to be sure that every inch is in the right state. The main areas you should focus on are the bathroom and kitchen. But if possible, you should work on all rooms before moving your boxes into the house.
Once you're done with the cleaning, you can now start arranging items and decorating your home. Always start with the furniture, especially the big ones, just to have an idea of how and where everything should be. One task that could take you ages to accomplish is unpacking your boxes. In fact, some people procrastinate on it and end up forgetting about it even for months.
When it comes to unpacking, the first rule of thumb is to organize yourself. Of course, completing this process on the first day can be quite difficult, given the number of tasks on your to-do list. However, you can make sure you do it within the first week. So you don't strain yourself too much, work on a few boxes at a time to spread the project across several days. (2)
Another very important thing you'll need to do immediately after moving to a new place is to change your address. You'll need to contact the postal service office and advise them of your new address. This way, your mail will be forward to your new address rather than the old one. Depending on your state laws, you might only be allowed to make changes 30 days prior to the forwarding date.
One problem you're likely to experience is a delay in this process. Many people claim that it can take several weeks for the postal service to actually start forwarding their mail to their new address. Therefore, it's not an uncommon occurrence to find your packages dropped in the older address at least for the first few weeks.
Once you've made the necessary changes, it'd be prudent to inform everyone about the adjustments. Make sure you change your mailing address with all companies or individuals who regularly send you physical mail. 
Conclusion
After moving, there are several things you'll need to do before you can settle in your new home. For one, you'll need to set up your utilities like internet, power, and water. Unless you're moving to a newly constructed house, all you'll have to do is transfer ownership to your name. Next, deep cleaning the rooms and unpacking the boxes should be your next priority, at least on the first day.
Another thing that should top of your priority list is the change of address. Make sure you update your details with your company or people on your contacts list. Of course, there are many other tasks that you'll need to complete after moving, but the ones discussed in this post should be your priorities to make sure your move goes smoothly as possible. 
References 
"How To Set Up Utilities In Your New Home Before Moving", Source:

https://www.thespruce.com/set-up-utilities-before-you-move-2435811

 

"Moving-In Checklist: What To Do After You Move", Source:

https://www.thespruce.com/checklist-moving-to-new-home-apartment-2435819
Ref number: THSI-2425