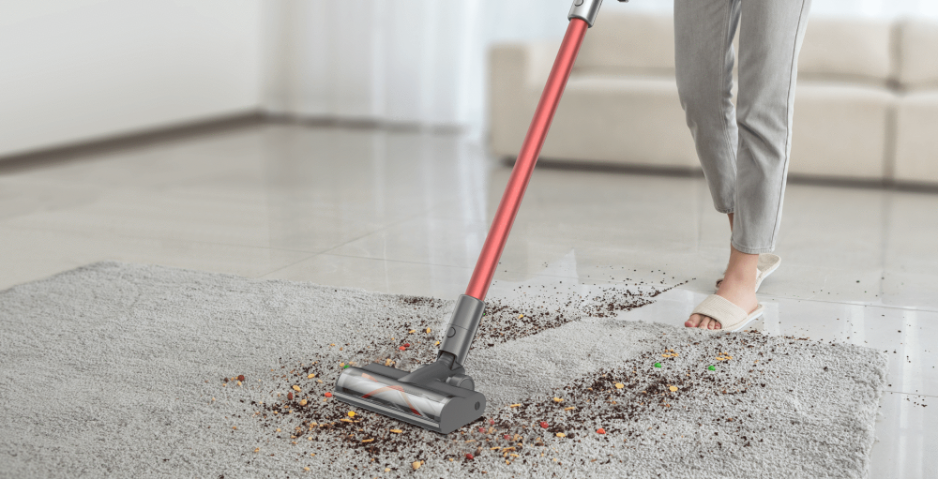 Owing to the hectic lives that we lead, finding out time to clean our homes regularly becomes a little difficult. Yet, most of us vacuum and sweep about once a week and feel that is enough. But the fact is that is not enough, not at least if you want your home to be squeaky clean.
To make your home sparkly clean, hygienic, and beautiful, you must deep clean it once in a while. Once you deep clean your home, you will understand how amazing it is from your usual cleaning routine.
Now, the question is, how do you deep clean your home? Well, it is quite easy, and all you need to do is follow the simple tips suggested below. To make things easier, we shall help you learn how to treat each room of your home separately.
The Bedroom
1.Clean your bedding
You need to wash all your bedding, including the mattress cover, pillows, and duvet cover. In case you have down pillows, you need to dry them using a low setting along with some clean tennis balls to avoid the material from clumping. Else, outdoor drying suits synthetic material very well.
2.Freshen your mattress
To give your mattress a nice deep clean, you must sprinkle a little baking soda on it and let it stay that way for about an hour. Next, you need to vacuum up the remaining with the help of the hose attachment. Then flip or rotate the mattress following the manufacturer's suggestion and repeat.
Remember, if you truly want amazing results, you must invest in a good vacuum cleaner that has been designed to clean your entire home to perfection. It helps make deep cleaning your home super easy, convenient, and quick – qualities you are surely interested in.
The Kitchen
1.Polish your cabinets
Wipe over the exposed tops using a good-quality kitchen cleaner and a clean cloth. Then, use a wood cleaner and wipe over the doors. If you have laminated or painted surfaces, you can use a little dishwashing soap and lukewarm water to clean them.
2.Clean the countertops
You may have been wiping the countertops regularly, but a deep cleaning requires more. First, remove everything off your counters and wash the area, including the backsplash, thoroughly. You can place back the items once your countertop is fully dry, and make sure to avoid placing those that you do not regularly use. This helps make your countertop look tidy.
3.Deep clean your appliances
Empty your refrigerator and wipe it down properly, both inside and out as well. It would help if you cleaned your dishwasher and stove as well. If possible, try to pull the heavy appliances a little forward so that you can also clean the surrounding floor and walls.
The Bathroom
1.Wash your shower curtain
Usually, shower curtains can easily be cleaned on a cold, gentle cycle, but still, you must read the label first. Next, set your dryer on low, and make sure you remove and put the curtain back in place before it dries completely.
2.Tidy your cabinets
Take everything out of your bathroom cabinets, wipe down well using a clean cloth and let it dry. Once it is dry, put back the items, and make sure to discard those that you do not use at all.
3.Wipe down the doors
To get rid of any cloudiness, you can spray on some undiluted white vinegar. Next, add a few drops of dishwashing soap to a little water, dip a sponge in this solution, and give your shower doors a final cleanse.
The Living Room
1.Freshen up your furniture
Remove all throws and cushions and vacuum over every upholstered surface using the brush attachment. Here too, a vacuum will prove to be your best bet. It will give you a deep cleaning experience like no other vacuum ever can.
2.Bring down your artwork
Framed pictures too collect a lot of dust and can create a permanent mark on your walls. So, while on a deep cleaning spree, make sure to remove all the photos and artwork and dust the front and back with the help of a microfiber damp cloth. Never spray anything directly onto your glass frames, as that may seep through the corners and end up damaging the mat and the picture.
3.Wash your cushions and covers
Put all cushion covers and throws into the washer and let them enjoy a nice deep clean.
To Conclude
So, these are some simple tips following which you can deep clean each room of your house. Remember, deep cleaning is different from your usual weekly cleaning routine. It takes more time and effort, so plan when you want to do it.
It will also not be a good idea to deep clean each of your rooms in a single day. Instead, plan a separate day for every room. This way, you will be able to clean very well, without getting way too tired, and thus enjoy amazing results.
Ref: THSI-2128