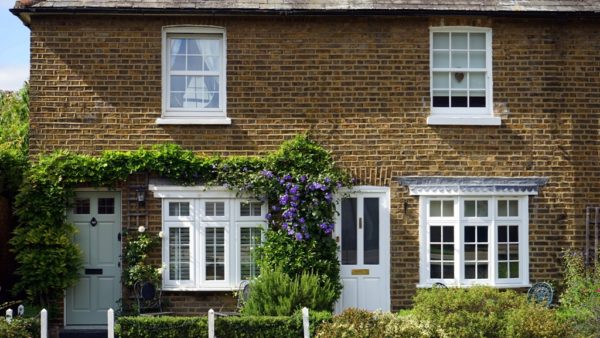 Selling your house is never easy. Besides the emotional value that the it holds, actually selling it is going to be a stressful business. Whether you're in Manchester, London or Birmingham, you'll be facing the same obstacles: showcasing a clean house week after week, finding the right buyer, and so on. Below, we'll show you 4 tips and tricks to help you sell your house in no time and with as little hassle as possible.
Rent A Storage Unit
First thing's first. You have to declutter the house and its surroundings. The easiest solution is to rent a storage unit. The most common places that potential buyers check are the storage areas from inside and outside of the house. Remove all the items you don't need from these spaces and move them to your new storage unit. Anything and everything that you don't use on a daily basis should go. The items that usually take up the most space are holiday decorations, seasonal clothing and those things you just can't see yourself throw away because of their sentimental value. Your potential buyers won't want to see this. Keep your house as clean and as decluttered as possible for the best results.
Hire A Professional
Hiring a professional will usually work wonders. If you're looking for a full-service professional, look for a company who can buy any house on the market. These types of companies usually offer complete guidance, meaning you'll be involved in every step of the selling process. If you're looking for a more hands-on experience, a professional home stager could do the trick. Such an expert can view your house from a buyer's perspective. He or she will know exactly what the strong points of your house are and which are the weak points. By highlighting the strengths, you will not only attract more potential buyers but you will actually have a more convincing offer for them.
Make Necessary Upgrades
It's easy to assess the upgrades that your house needs. You've been living in it for quite a while, so you should be familiar with the situation. However, don't think too big. You shouldn't start investing thousands of pounds into new kitchen or bedroom furniture. Rather, you should focus on the smaller upgrades that you can make. These can include anything from new kitchen appliances, bathroom accessories, garden furniture, and so on. Instead of spending a lot of money on remodelling certain parts of your house, spend less on these small things for a greater impact.
Choose The Right Time
Unless you're in some sort of extreme rush, waiting for the right time to sell your house is a great option. Most houses are bought within the first 2 weeks of publishing the ad. Keeping this in mind, know that the best periods for selling your house are spring and summer. Unfortunately, this also means more competition, as a lot more people will be trying to sell their homes as well. If you follow the previous steps and you clean up, declutter, and upgrade small things around your house, you should be at least one step ahead of the competition.