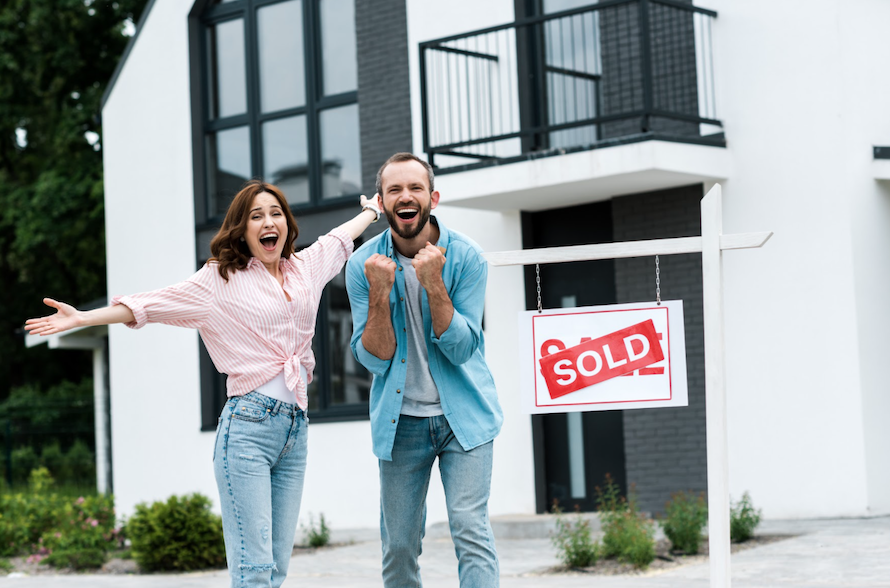 Listing a property without the help of a real estate agent can be a daunting task. Aptly called for sale by the owner (FSBO), the entire process involves several stages requiring a great deal of time and patience. Often, home sellers who choose to list a property without professional help want to keep all the proceeds of the sale and avoid paying up to six per cent for an agent's commission.
Fortunately, much of real estate transactions these days can be done online. Whether you're a home seller in Australia or elsewhere in the world, you can rely on technology to tide you through the home selling process. 
Here are some considerations in selling your house without a realtor:
Find Out More About The Home-Selling Process 
Preparation is key to selling your home successfully, and there are several things to consider before selling your home. You have to clean, declutter, and ready your home for viewings by sprucing it up and performing minor repairs. You'd also have to facilitate viewings, accept offers, negotiate, and keep all documents in their proper place for an easier home closing.
As you research the procedures of selling your house, here are some other things you should accomplish:  
The first challenge you'll likely face is coming up with a price for your property. Market performance and the commanding prices for the houses in your neighbourhood are the most critical considerations. If you're struggling, consider sites offering free a property calculator and check other online sources. 
Before placing a 'For Sale sign in your front yard and listing your Australian property at   PropertyNow and others, check whether minor repairs need to be done in your home. You'd also have to prepare your home for staging, making it look its best when an interested buyer views it.
All structural issues will be listed down by the home inspector and later used in the negotiation process for reducing your listing price.
List Your Home Online 
Before online technology, both home selling and buying required real estate agents. They're mainly in control of the listings and everything came through them.    
A home buyer's journey has slightly shifted these days, wherein a quick check on the website will help you decide. Here are some of the mediums where you can list your home:
If you're thinking about selling your property in Sydney but you don't know where to start, consider keying in 'For Sale By Owner Sydney' to guide you.
There are other FSBO platforms online, and they either come for free or with fees. In free listings, you get to list your home within a limited time and with specific restrictions on the number of words and photos.
Availing a paid subscription could get you better visibility and higher chances of your property being sold. That's because some FSBO platforms can list your home for long periods without restrictions. 
Nonetheless, these online channels allow home buyers and sellers to be as general or as specific in searching for a property.
Major online platforms have diversified their offerings. If most items were limited in the past, listings these days include vehicles and other properties. 
Some platforms offer to share your listing to other famous real estate sites, too. Ensuring your ad gets maximum exposure is critical in selling without a real estate agent. Don't forget to take awesome photos and a compelling description of the property to entice more buyers.
Offer Your Property To Home Buying Companies 
Cash for home companies are also called flippers—they make money from buying homes, having them fixed (flipping), and selling them at higher prices.  
These companies start by assessing your home and raising an offer. If you agree, they'll process the transfer as soon as possible. If you need cash fast and don't have funds to pay for major home repairs, cash-for-home buyers are viable. Just don't expect them to meet your asking price.
Sell Your Property At An Auction
This may not be a popular choice, but this is still a viable selling option for some homeowners. Before putting your property for sale at an auction, have it appraised to determine the reserve price. Having a reserve price is crucial if you don't want to accept the highest bid price significantly lower than your expected price.  
Because of the unpredictability of auctions, you may not get a good price for your property. Similarly, a buyer has to face the risk of having a failed bid.
Bottom Line
Selling a property on your own isn't easy. You have to prepare yourself for the daunting tasks ahead—coming up with a fair market price, staging house showings, receiving offers, handling negotiations, and closing the home sale. 
Thanks to digital technology, selling a property without the help of a real estate agent has become less complicated. Depending on your needs and how badly you need to get your property sold, there are viable options for you.
Ref number: THSI-2357