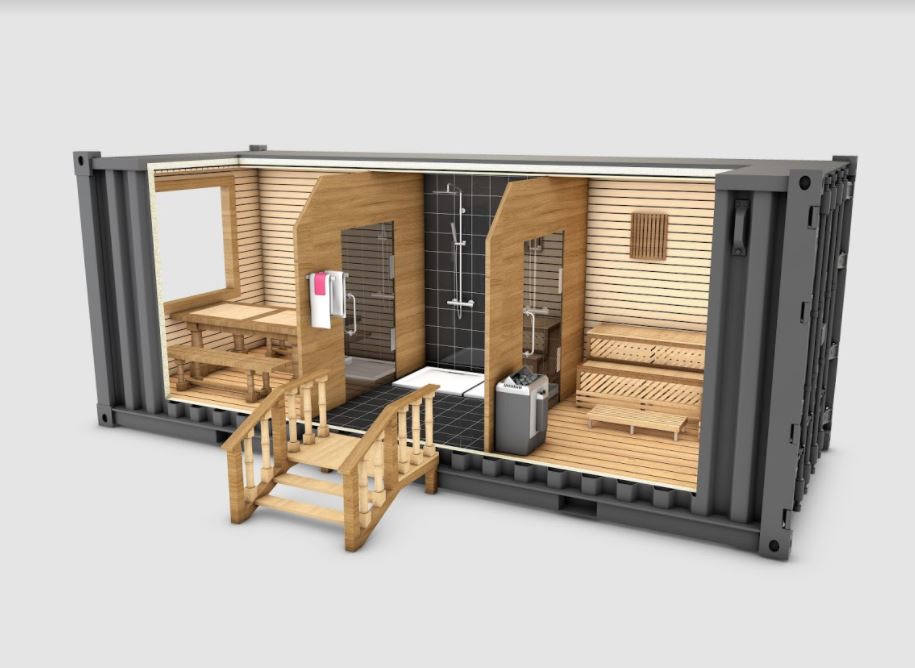 Many people dream of owning their own home. The whole idea of a home is that it's a place where you and your family can relax, have fun, and be most comfortable. However, with the increasing demand for housing these days, having a dwelling place that you can call your own is often a challenging and expensive undertaking. This is where livable shipping containers come to the rescue. 
A livable shipping container refers to a dwelling made from steel containers that are used to transport goods from one place to another. Depending on the buyer's needs, these container homes are available in various sizes such as in 10ft, 20ft, and 40ft. They can be an inexpensive alternative to traditional housing. 
If you're considering a livable shipping container, or would simply like to know more, below are the five benefits of this alternative housing option:
They're Less Expensive Than Traditional Housing
The most important benefit of shipping container homes is that they're more affordable than traditional properties. Generally, you can buy a livable shipping container for as low as $10,000, since they only require fewer building materials as well as labour for the construction. 
In addition to the purchase costs, converting it into a home can also be more cost-effective, because you can renovate it using do-it-yourself skills. This is indeed less costly than hiring a home upgrade professional or an interior designer to renovate the container. 
They're Durable And Cast Last A Long Time
Investing in a livable shipping container can also be a good idea due to its durability and longevity. Most of these containers are made from Corten steel. This self-healing material has the ability to safeguard cargo during transit across bodies of water, so it can definitely withstand the rough and tumble of family life! Due to their steel construction, shipping container homes can also survive inclement weather conditions. 
Due to these features, they're indeed durable and can last for a long time, thereby making them a great housing option that's worth the modest investment. Instead of living in a house that's more likely to be renovated from time to time due to wear and tear problems, you can opt to live in a shipping container home for several years and avoid hefty renovation costs.
They're Eco-Friendly And Efficient
Most livable shipping containers can become environmentally-friendly and efficient. Generally, the most important environmental impact of using these containers is that you're able to reuse a left-over product of the shipping industry. Instead of making container homes from scratch, you'll recycle an existing container by converting it into a home. As a result, you're able to help reduce your carbon footprint and protect the environment. 
Moreover, living in a shipping container cabin also comes with energy-efficiency benefits. Since most of these alternative housing options can be insulated, they can handle different weather conditions, including cold winters and hot summers. Due to their small size, it's easy to heat or cool the space without spending too much on the utility bills.
Their Construction Time Is Much Shorter
Most shipping container homes are already available as prefabricated modular homes. That's why – if you decide to live in this kind of housing – you can do so in the soonest time possible because their construction time is much shorter than many expect. 
There are companies and suppliers that can deliver these homes within a span of 10 weeks or less. That's usually because most building code inspections are performed at the factory, thereby making the construction quicker and simpler. 
Another good thing about livable ship containers is that you can take them wherever you want. Unlike traditional housing options, living in a container cabin allows you to relocate it anywhere in the world. Dedicated shipping transportation service companies will pick up and relocate a container house quickly and easily
If you want to move from the suburbs to the countryside, for example, buying a shipping container and converting it into a home can certainly be an option to relocate without any hassle.
The Bottom Line
As time goes on, finding affordable housing is an increasingly difficult undertaking. As such, homes made from shipping containers are becoming popular due to the key benefits mentioned above. 
Therefore, if you're looking for a place to live that's cost-efficient, eco-friendly, durable, mobile, and available anytime, you can always count on shipping containers to help you create a comfortable home for you and your family. 
Ref number: THSI-2181