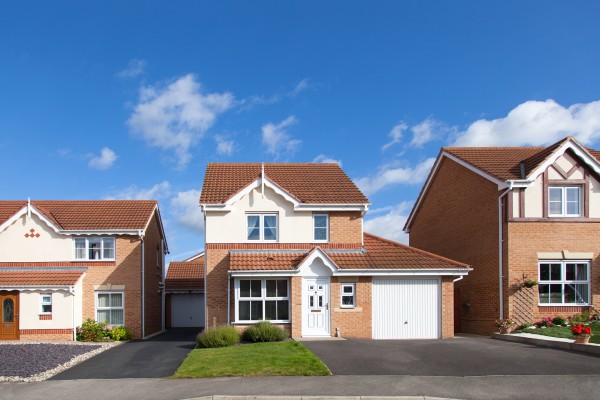 We each have our own idea about what makes a home desirable. For every homeowner who wants a sprawling country pile in acres of greenery, there's another who wants a small, comfortable flat in the middle of the city action. One of the key factors for our desires are our age and status. Here then are five locations for the most sought-after homes in the UK, for five different types of property hunters:
First time buyer
The Telegraph recently pinpointed Milton Keynes as a hotspot for first-time buyers, with nearly one in ten buyers falling into that bracket. The average price of properties in the town is just over £252,000, but a terraced home – the most commonly-purchased option in the town – was closer to £200,000. Milton Keynes is also only 45 minutes from London, another attractive selling point for the 62% of residents, under the age of 44.
Other good options for first time buyers include Leicester (30% lower rent than UK average) Dartford, Swindon and Aldershot.
Young family
Young mums and dads are looking for a combination of factors for the perfect home to bring up offspring; schools, open areas, quiet roads and child-friendly restaurants and leisure facilities, to name but four.
The annual report by financial firm OneFamily researched these factors and more and came up with the location of Wokingham in Berkshire as its best place to bring up a child. It's another location that's close to London (33 miles) and boasts great GCSE figures from its youngsters. According to the Daily Mirror its attractiveness has also caught the eye of TV producers, as it has been used in Primeval and the Vicar of Dibley.
City professional
It won't be any surprise that London ranks as the most highly-sought after city for the young professional with aspirations. Two-thirds of 32-35 year olds live north of the Thames, and 90% of those live within Zones 1-3. According to MoveBubble, rental prices in Kentish Town near Camden offer studio flats starting at £1,551 per month. In East London, prices start at around £2,900 in Shoreditch and £1,900 in Dalston, while South London can be much cheaper. If the capital is not an option, Cambridge is a strong alternative.
Mature property hunter
The middle-aged buyer may have paid off their mortgage and might be searching for an investment opportunity, or perhaps they wish to upgrade to a bigger home. Maybe they wish to live somewhere quieter.
There are numerous options including Oxford, where properties are expensive (£431,000) but offer great return, having grown 55% in the past decade. Another strong choice could be Warwick, where 68% of people own their own home.
Retiree
It's difficult to overlook the attraction of continental options, such as Spain and Portugal, with a quick house sale to get away from the dreary weather and a new life on the warm coast.
 If, however, you do wish to stay in the UK, then there are numerous options. If the coast is of importance then Dorset (Bournemouth and Christchurch) is appealing, with a typical three-bedroom home including mooring costing £725,000. Other hotspots include Somerset and North Norfolk, including Sheringham, Cromer, and Blakeney. 
Find Properties for Sale in London and the Surrounding Area: