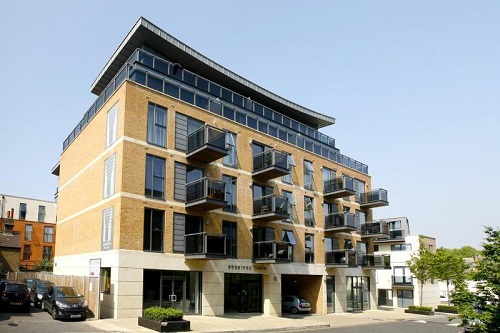 With new residential developments shooting up to the sky, and a strong real estate marking drawing foreign interest, it seems that this trend in a changing urban landscape isn't going to slow down anytime soon.  And it's not just residential buildings that are giving the city a new look, this article shows how hotels are sprouting up all across the capital. 
Rapid development like this often draws criticism. With so many new hotels and residences reaching for the skies, it can be easy to wonder what will be left of the old. But, there are a lot of projects in the works that will bring style, sophistication, and great functionality along with this new London look. Here is a run down of five new buildings that Londoners can look forward to from great development firms such as CNM Estates.
A bit farther out, this development from CNM Estates promises to bring something new to the intriguing modernist design of Tolworth. Using the latest in eco-friendly green technologies, existing buildings will be made more efficient and sustainable, while also creating new living and retail spaces.
It's not just buyers that will benefit from the new spaces coming up around London. This project also from CNM promises to add 133 student rooms adjacent to Kingston University. Bringing great architectural detail and smart design to students quarters means maximizing space, while still giving them a comfortable place to live, study, and play.
This impressive, contemporary tower in Lewisham will bring 788 new apartments, and almost all of them will feature private outdoor spaces. In addition to the luxurious finishes throughout each residence, the Renaissance will offer a leisure center, 24 hour concierge, communal gardens, and a roof terrace with incredible views. What's best, is that it's only one part of a massive revitalization effort in the town center that promises to bring exciting retail, restaurants, and more within walking distance.
With lush, trees and landscaping surrounding this contemporary new building, the design of Conran & Partners offers the best of urban living without having to sacrifice greenery. There is also a range of Mews Style Houses with up to 3 bedrooms in addition to the regular apartments and stunning penthouses. All of this within a quick walk to train links directly to London Waterloo, and Surbiton Plaza shows just how great the new urban designs can make life in London.
A 17 story tower with incredible city views and walking distance to Canary Wharf, this new development offers up stylish, luxurious flats with ample balcony room to take in the skyline. Complete with modern finishes and made with techniques to ensure efficiency, these are the developments of London's future. 
Find Properties for Sale in London and the Surrounding Area: