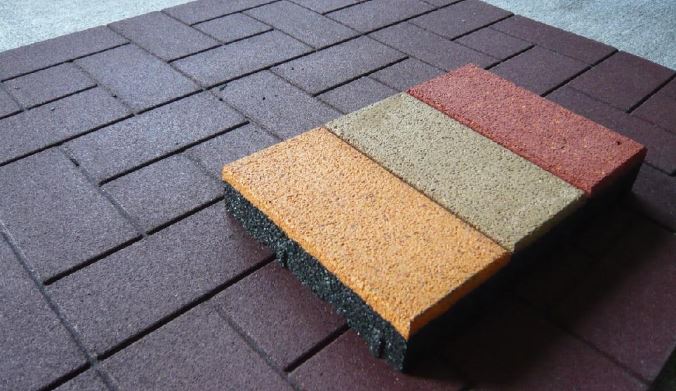 With summer just around the corner, you and your family will probably spend most of your time outdoors.
So, now is the best moment that you extend your living space and make the most of your outdoor environment.
Creating a warm, cosy and comfortable space in your courtyard doesn't have to be a daunting task.
In fact, it can be as simple as adding some outdoor mats to make the most of your outdoor space.
Outdoor mats can be put anywhere you like – on stones or tiles around the patio, on a pool deck, but also on your children's play areas.
Benefits of these mats are almost endless, but we will explain five most important ways in which you can benefit from installing outdoor mats in your courtyard.
Outdoor Mats Are Comfortable
Who says that walking barefoot in a courtyard has to be an unpleasant experience?
It doesn't matter if your patio is made from a cold cement slab or a stone that becomes unbearably hot in the summer month, an outdoor mat will help you make the most of your outdoor space.
An outdoor mat will prevent your feet from getting burned on hot pavers, but also prevent you from slipping and falling in the pool.
During colder months, outdoor mats provide insulation from the cold ground, so you can sit or lie on them with warmth.
Also, if you have a child, you know you shouldn't let it sit on the cold and dirty ground.
Outdoor mats are an ideal solution to deal with this as they will give your child a comfortable and warm place to play.
Outdoor Mats Protect Your Floors
Outdoor mats will save you money in the long run. Wood, concrete, decks, and tiles can easily get damaged or worn out when people continuously walk over them.
Replacing your wooden floors can be costly, so you certainly want to protect them the best way you can and double their lifetime.
What better way to do so than purchasing outdoor mats that will protect your floors from any possible damage?
What are you waiting for – add outdoor mats to your list when buying outdoor furniture the next time.
Outdoor Mats Cover Up Damaged Floors
If your deck, patio or porch already have stains, cracks or are damaged in any other way, you will find outdoor mats to be pretty helpful.
They will cover up damaged flooring easily, making your floors look stunning until you find some time to repair or renovate them.
Outdoor Mats Prevent Stains
In most courtyards, there is usually more mud and dirt than anywhere else. If this is the case with yours, outdoor mats are the solution you're looking for.
They are usually made in dark colours like black, grey or navy blue which makes them perfect for hiding dirt and grime.
Besides, outdoor mats are more resistant to mud and dirt stains and are resilient against mildew and mould.
This means that your outdoor mat will keep looking fresh and new for a long time.
Outdoor Mats Are Visually Appealing
Next time when you ask yourself what to do before you move into a new house consider getting outdoor mats.
These mats will instantly warm up any outdoor area and add a little colour and texture to it.
Outdoor mats are an amazing decoration if you want your courtyard to create the feeling of class and sophistication.
What's best – they don't even take up extra space.