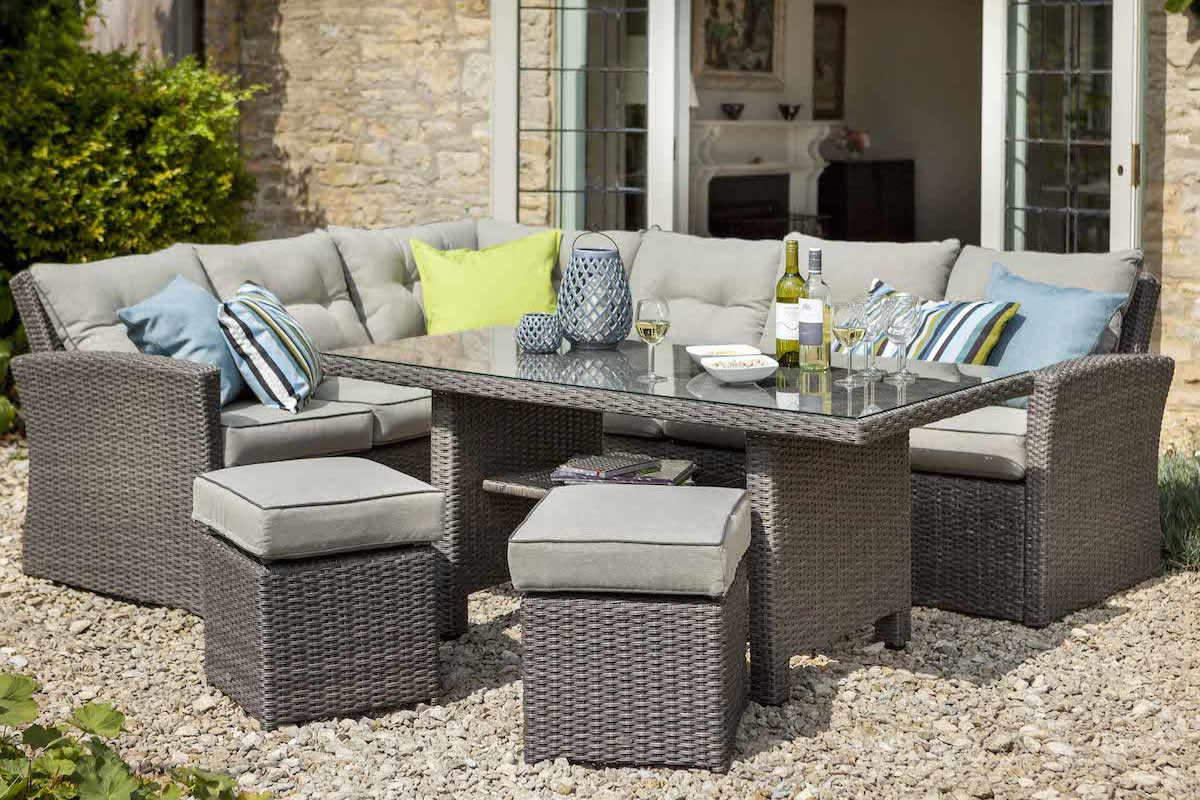 As the weather gets warmer, the patio and outdoor spaces become more appealing as places to relax. Not only do these places become ideal for relaxation, and to enjoy yourself or have fun with others, they also add to the overall atmosphere of your home.
With the right set of furniture, you can turn your patio into the perfect extension of your home. In this article, we will explore a few ideas to consider when buying furniture for your outdoor areas.
Consider the weather –
Where you live, and the overall weather condition of that area, will play a huge role in the type of furniture you use outdoors. For instance, dry and hot temperatures will cause certain types of wood to warp and crack, heavy winds will cause light aluminum furniture to fly about, while certain materials do not last long in a moist environment. When planning for outdoor furniture, go for something that suits the particular conditions of your environment. If you live somewhere where it rains constantly, then you should avoid buying furniture that can be damaged easily, especially when it comes into constant contact with water.
Consider your space –
Sometimes, the same rules for buying indoor furniture apply when buying for outdoor space. For instance, just as you have to buy furniture that suits the space inside your home, you also need to consider the space where you want your outdoor furniture to be. If you are using a balcony or a patio, then the layout, shape, or area, of it will determine the size of your outdoor furniture.
Don't forget that you need to leave enough space for people to walk through. If you are looking at using your patio for an outdoor eating area, and it doesn't have much space, then, rather than going for a complete dining set, you can opt for a much smaller bar table and stools.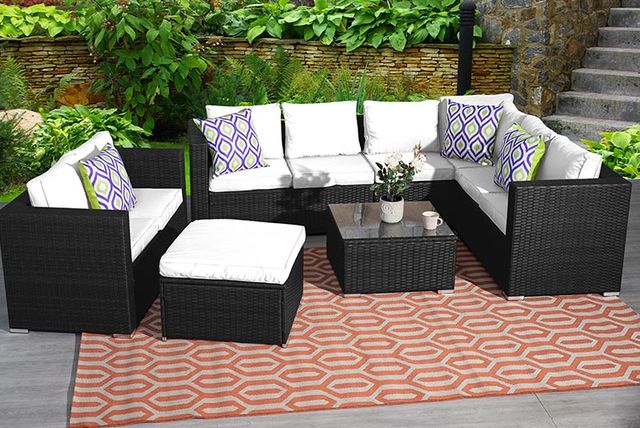 Consider the material –
As pointed out earlier, the location and environmental conditions in your locality will determine the type of furniture you buy. However, when thinking about materials, you also need to consider the amount of care required for maintenance, and how the furniture will complement your home's exterior. Some outdoor materials, such as teak wood, aluminum, and plastic, require very little maintenance, and so this makes them ideal for outdoor furniture. Obviously you should not go for something that cannot stand up to the conditions in your area. If you plan on purchasing outdoor furniture made from wood, then make sure you go with a product made from properly sourced eco friendly wood. It is our responsibility to take care of our planet.
Consider comfort –
Even though you are buying outdoor furniture, it doesn't make it any less important to pay attention to comfort. There are days when you will feel like spending some time sitting on the patio. It won't feel at all good for you if you then start to feel uncomfortable after a short time outside.
While most outdoor furniture may not come with cushions and pillows, you can buy some to give your chairs that extra comfort. However, make sure you keep these extras indoors when you are not using them. Recliners and rockers are great furniture for relaxing outdoors. If you are buying these from a local store, make sure you try them out before buying, to be sure they meet your requirements for comfort.
Consider your budget –
You may want to be budget conscious when buying outdoor furniture. After all, you probably already have some great looking furniture inside your home. However, it is important to point out that the size of your budget will determine the quality and durability of the items you will eventually buy.
You may end up buying poor-quality furniture if you insist on prices at the lower end of the spectrum. If you are really counting the pennies, then you may want to explore other options that can give you quality products at affordable prices, such as thrift stores, yard sales or overhauling old furniture.
Consider multipurpose –
The purpose and function of the furniture you want will be the biggest deciding factor. Do you want to use your outdoor space for entertainment, relaxation, or as a space to work? The purpose for the space will determine the type of furniture you buy.
However, it is possible to buy furniture that can actually be used for a variety of purposes. For example, a bar stool can serve for eating, or for working with a table, or for simple sitting. When buying outdoor furniture, look for those pieces that can serve different functions. It will help you save money when buying.
Whether you need the outdoors to give your home more space, or you need furniture on the patio to beautify your outdoors, the above tips will help you make the right choice when buying outdoor furniture.