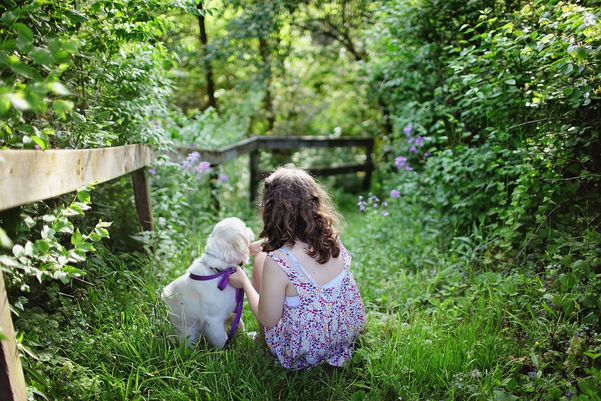 Do you long for the warmer months when you can spend time outdoors in your garden? If your home's outdoor space looks a little lacklustre, don't worry! There are plenty of ways to give it a fresh makeover. This blog post will discuss six beautiful garden ideas that will transform your outdoor space. Whether you have a small patio or a spacious backyard, we have got you covered! So read on to get inspired and start planning your dream garden today!
Choose The Right Furniture
Regarding garden furniture, there is a wide range of styles and materials. From classic wood to modern metal, there is something to suit every taste. For a more traditional look, try opting for wooden garden furniture. You can either go for classic pieces like benches and tables or get creative with carved chairs and decorative stools. Metal garden furniture is the way to go if you want something more contemporary. This type of furniture is usually very sleek and minimalist, which makes it perfect for small outdoor spaces. Whatever style you choose, make sure your furniture is comfortable and durable. After all, you want to be able to enjoy spending time in your garden! Consider investing in a pergola or gazebo if you have a larger outdoor space. These structures can provide much-needed shade on hot summer days and can also be used to grow climbing plants like roses or jasmine.
Add Some Greenery
Adding some greenery is one of the easiest ways to transform your outdoor space. If you have a blank canvas, you can let your imagination run wild! Start by planting some trees and shrubs around the perimeter of your garden to create a natural boundary. Then, fill in the rest of the space with your favourite flowers and plants. Ask a local nursery for advice if you are still determining what will work well in your garden. They can recommend suitable plants for your climate and soil type. You can also add some greenery by hanging pot plants from your pergola or gazebo. This is a great way to add colour and interest to your garden without taking up too much space.
Think About Lighting
In addition to plants and furniture, another important element of your garden makeover is lighting. Lighting can not only help to create a certain mood in your garden but can also be used to highlight specific areas or features. For example, install fairy lights around your pergola or gazebo to create a romantic ambience. Or, you could use solar-powered lights to line a garden path or highlight a water feature. Lighting can also be a great way to deter burglars and keep your family safe at night.
Create A Focal Point
Every garden needs a focal point – an area that immediately draws the eye when you enter the space. Create a focal point in many different ways, so get creative! One idea is to install a water feature like a fountain or pond. Alternatively, you could build a fire pit or outdoor fireplace. Or, set up a pergola or gazebo in the centre of your garden and decorate it with fairy lights or climbing plants. Whatever you choose, make sure that your focal point is in keeping with the overall style of your garden.
Include A Play Area For Children
If you have young children, it is important to include a play area in your garden makeover. This doesn't mean that you have to install a full-blown playground! Instead, try to create a fun and safe space for your kids. For example, you could set up a small sandpit with some toys or build a wooden playhouse. You should also install a swing set or climbing frame. Whatever you choose, ensure plenty of soft floorings like grass or mulch to cushion any falls.
Don't Forget The Details
Once you have finished making the big changes to your garden, it's time to start thinking about the details. These are the things that will make your space unique and personal. For example, add some decorative elements like statuettes or bird baths. Or, you can install a garden fountain or water feature. You could also hang some wind chimes or solar-powered lights. Some popular ideas include:
Pillows And Cushions: Add colourful cushions and pillows to your outdoor furniture to make it more comfortable and inviting.
Outdoor Rugs: Outdoor rugs are a great way to add colour and pattern to your garden. They can also help to protect your deck or patio from dirt and stains.
Planters And Potts: Planters and pots are a great way to add greenery to your garden without taking up too much space. You can buy them in various colours and styles to suit your taste.
Garden Art: Garden art is a great way to personalise outdoor space. You can buy ready-made pieces or create your own using recycled materials.
Wind Chimes: Wind chimes are a beautiful way to add sound to your garden. They also come in various materials, so you can choose one that suits your style.
Solar Lights: Solar lights are a great way to add light to your garden without electricity. They are also environmentally friendly and relatively inexpensive.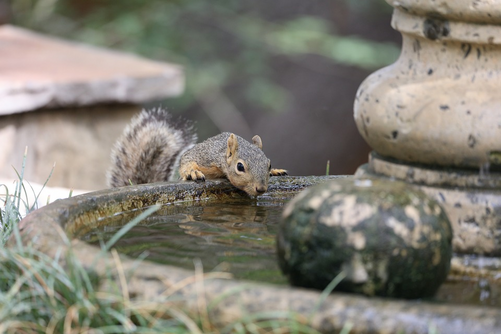 As you can see, there are many ways to improve your outdoor space. With some planning and creativity, you can transform your garden into a beautiful and inviting oasis. Make sure to consider all the elements you want to include in your garden makeover, and have fun! With a little effort, you can create a space you and your family will enjoy for years.
Ref: 3082.27025