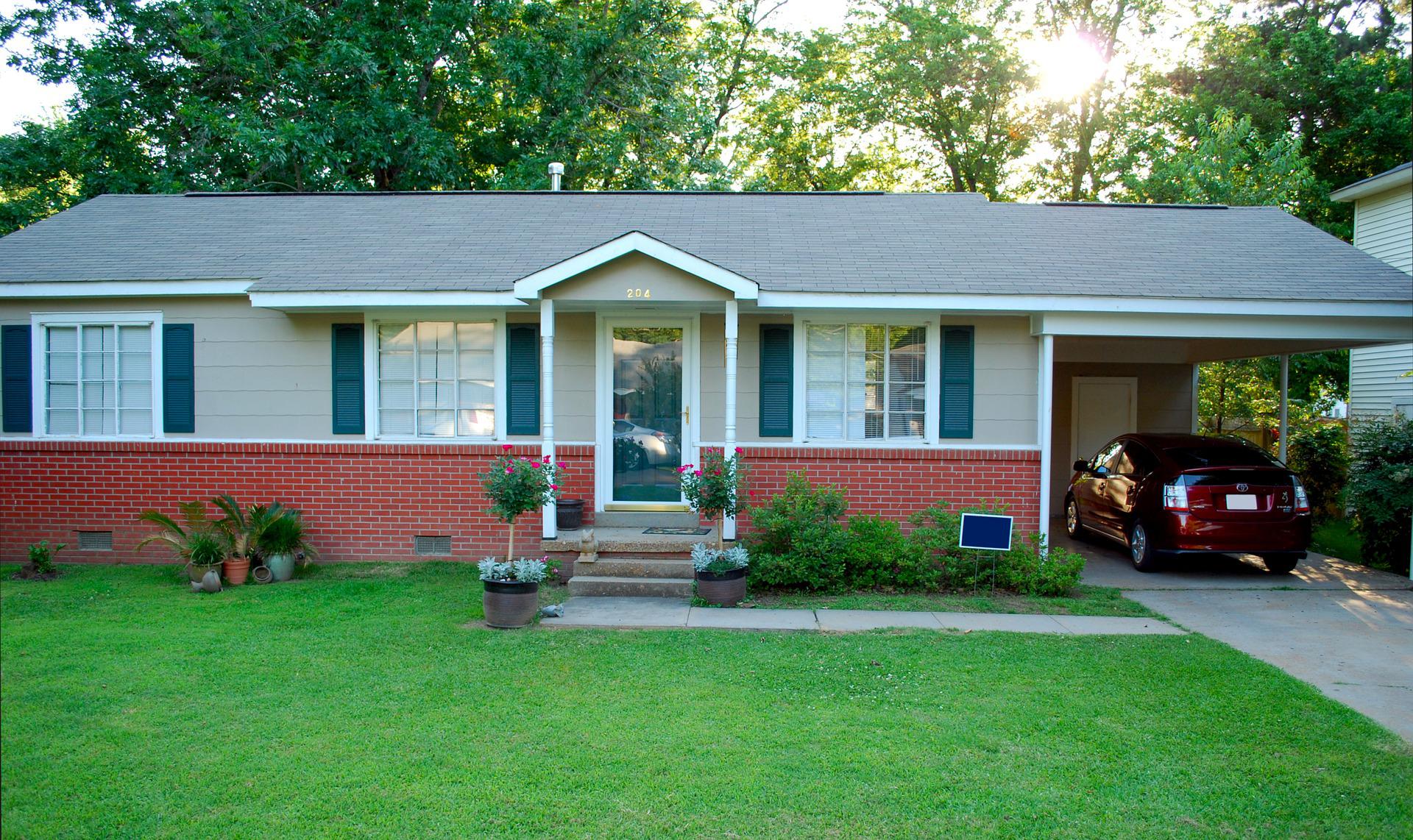 Whether you plan on selling your home in the near future or not, it's important that your home has good curb appeal. This means that whenever someone drives by or pulls up to your home, it has an aesthetically pleasing look to it.
Your curb appeal should be fine if you've always maintained the outside of your home. But if you've let a few things go (or if you want to completely transform your home), here are some professional services to look into.
1: Professional Roofers
Most roofs need to be replaced every 20-25 years, depending on the type of material they're made out of. Over the years, roofs tend to wear down so it's likely that you're going to need a new roof in the near or far future. Even if there's no visible damage to your roof, replacing it can really give your home a new look.
The reason you need a professional is that working from a height can be very dangerous— even for professional roofers and even on a one-story house.
2: Professional Pressure Washers
Pressure washing your house can really make your home look brand new. Sometimes when you think you need a new paint job, all you really need is a good pressure washing to remove the dirt, grime, chalking, and even old paint before applying a fresh coat.
Keep in mind that pressure washing certain structures will do more harm than good— which is why it's always a good idea to consult with a professional first. Some things that should not have a pressure washer come into contact with it are:
Asphalt roof shingles

Electrical meters, HVAC units, and light fixtures

Gutters

Lead paint

Old mortar

Windows

Wood siding
3: Professional Pest Control Services
Pest control isn't just for the inside of your home, as there are several pests that lurk outside of your home— pests that you don't want to come into your home either. There are many OTC (over-the-counter) treatments for outdoor pests, and you can even try some home remedies, but serious outdoor pest problems can be better controlled by professional services. Examples of outdoor pests include:
Insects (flies, wasps, etc.)

Rats

Snakes

Termites

Weeds (and other unwanted plants)
4: Professional Painting Services
One way to definitely boost your curb appeal is by giving your home a fresh coat of paint. Again working from a height is very dangerous, and even painting a one-story home will require a ladder. Plus, painting is very tedious work and a poor job will actually decrease your home's curb appeal. However, some things that you can possibly paint on your own would be your mailbox and your window shutters.
5: Professional Lawn Care Services
Your lawn is another major important eye-catcher when it comes to curb appeal. Regular lawn maintenance such as cutting your grass and watering the lawn is enough to keep good curb appeal, but sometimes homeowners run into other issues with their lawn that can't be fixed with watering and mowing. For example, if you have compacted soil, you may need to call a professional lawn service to help you aerate your lawn. Some lawn care services can even help you with much more beyond typical lawn care.
6: Professional Landscaping Services
Lawn care services don't typically do landscaping, so if you want to add more aesthetics to your yard, you'll need to call a professional landscaper. A landscaper can plant flowers and shrubbery around your home, and they can even help you spruce up your backyard and give it a cosier vibe. Executive landscaping involves manual hard labour, but landscape designing and landscape architecture are the major components. 
Other Professional Services
Professional Gardening Services
If you're thinking about starting a garden and don't know where to start, you can look into hiring a professional gardening service. Although rare, there are some that do exist. Even if you already have a garden, a professional can help you transform your garden space. If you want your outdoor supply and beautiful flowers to withstand the seasons, it's main to learn the right way to take care of your garden.
Professional Pool Services
Depending on where you live, adding a pool to your backyard can increase both curb appeal and your property value. If you are thinking about adding a pool to your home, always use a professional pool contractor and never attempt to dig a pool yourself.
Of course upgrades and maintenance to your home requires a lot of money, so it would be extremely expensive to hire all of these professionals at once. Instead hire for the most pressing issues, which could be roofing, pressure washing, pest control, or lawn care.
Ref: THSI-2853 | ZD.25151