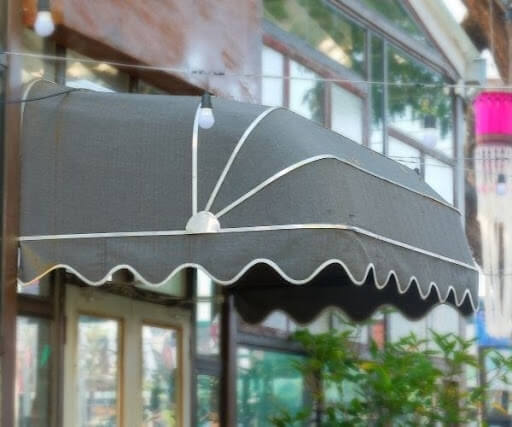 There is plenty of fun in redecorating and remodelling your house. Some people have so much passion for it that they constantly look for interesting ideas. If you are one of such people, you should find something that suits your needs in the article below!
Things as simple as adding greenery or painting your run-down front door can instantly change the look of any house. If you want to tackle a more significant project, you might also be interested in tearing up that old carpet of yours and exposing the hardwood floors underneath. In addition, replacing any old appliances, such as the fridge and the water heater, can make everyday life much more comfortable. If transforming your house sounds like something that you are interested in, read on!
Replace a Few Appliances
Replacing a few old appliances can make a massive difference in how your house looks. If you have a large sum of money to spend, it is worth considering! For example, you could buy a bigger dishwasher and a larger refrigerator. You can also choose the best gas water heater on the market and lower your energy bills. It is up to you!
Paint the Front Door 
If you like to stand out from the crowd, you might want to consider giving your front door a different look with the help of paint. Ideally, it would be best if you went for oil-based paint, as it will provide you with an overall more rigid protective coat compared to other types of paint. In terms of finish, choose semi-gloss. It is resistant to nicks and scrapes.
Pastels, bold red, aubergine, or navy blue paired with a gold or silver door handle are popular choices. Still, if you do not like the idea of intense colours, you can go for a thick coat of grey. When it comes to the design, it is best to keep it straightforward, as you want the front door to match the overall design of your house. Moreover, consider adding a door awning canopy to further enhance the visual appeal of your front door and even give it a bit of protection from harmful elements such as rain or hail.
Purchase Interesting Wall Art
Hanging something on the walls of your house can instantly transform the way your home looks without forcing you to spend large sums of money. If you have a knack for collecting wall art, prints, and posters, you can use such decorative items to your advantage. If you do not have any on hand, go to any local thrift shop and stay on the lookout for yard sales!
Ordering a few custom art pieces from local artists is always a viable option if you have money to spare. It has two huge benefits. First of all, it is an easy way to get your hands on a genuinely unique piece of art. Second, it allows you to show your appreciation for the local artists.
Throw Out the Old Carpet 
If you are tired of your old carpet and think it is time for an upgrade, it is best to consider throwing it out and exposing the hardwood flooring underneath. Hardwood floors are resilient and long-lasting, and with proper maintenance and care, a hardwood floor can last you for many years to come. You need to stop covering it up with rugs!
Add Some Greenery
Last but not least, if you want to make things more comfortable in your house and you are tired of looking at the same boring walls and corners every day, try adding some greenery in every room. Colourful plants can do wonders for the look of any house, making it feel cosier and livelier.
Some of the most popular plants that you can choose from include money plants, snake plants, aloe vera, and areca palms. Each plant listed here is easy to keep alive and does not require much maintenance, making it an excellent choice for beginner gardeners. If you are interested in demanding plants, check out moth orchids and tradescantia instead!
It is worth noting that you do not have to stick with plants if you do not want to. For example, you could purchase a large fish tank and fill it with all kinds of greenery and fish. It might not be the most convenient way of adding greenery to a house, but it can make a big difference in how you feel about its look.
Candles on bedside tables are also effective for aromatherapy
Along with light and decor, scented candles are also used for stress relief and aromatherapy. If you are a busy businessman or a tired mom, these tiny but rejuvenating candles are best on your bedside tables. You can pick among mosaic votive candles or jar candles for luxurious touch-ups!
In Conclusion
To sum up, there are plenty of ways to transform your house into a more comfortable and welcoming place to be. On top of that, most said ways, such as painting the front door and throwing out that old carpet, do not require that much time and money. All you need is to pick something that you feel will add to the look of your house and go for it. Good luck!
Ref :THSI-2632 / ZD. 23423
Ref: THSI-

2704 / ZD.24080