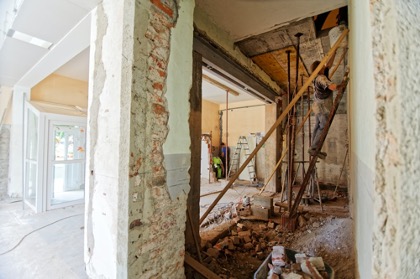 Are you considering moving to a new house in the U.S.?
If so, the first thing you need to consider is where you want to live. You may have a state in mind but can't seem to find the right property for you and your family. When this happens to be the case, a great solution is building your home from the ground up. This gives you access to home style, location, and cost. 
Here are six things you'll want to keep in mind when building a home in the U.S. 
Location
Do you enjoy sunny weather year-round? If so, consider moving to Florida. Perhaps you want to experience the four seasons. In this case, states like Utah are a better fit. 
Make a list of the locations you'd consider living in. Then, do some research. Ask questions like, "How much does it cost to build a home in Utah?" compared to other states. Research what the weather is like year-round in the location you're considering. If you've got children, what are the schools like?
Once you've narrowed down the state, get more specific: Do you want to build a home in the city or the country? How many acres of land do you want on your property?
Keep all this in mind when you connect with your realtor. Knowing the answers to these questions will help you find the perfect location. 
Size 
How big do you want your home to be? Consider the number of stories, bedrooms, bathrooms, and garage size. The size of your home will directly impact the overall cost. You can expect a 5,000 square foot home to be considerably more expensive than a 2,000 square foot home.
You should also consider outdoor space. In a subdivision, you may have strict Homeowner Association policies to follow that dictate the size of your home. In the wide-open spaces of states like Wyoming, you may not be restricted. However, if your home takes up most of your land, you sacrifice space that you could use for outdoor entertaining, a pool, or a driveway. 
Amenities and Finishes 
Building the four walls of a home is just the beginning. After the walls go up, other costs start to pile up. Constructing a house from scratch involves decisions like: 
• Do I want marble countertops or just laminate?
• What kind of flooring is best?
• What type of fixtures do I want?
The interior finishes tend to be where the most money is spent. But, it's also where you can cut back on the budget. For instance, you can pay a little more on your countertops but compromise when it comes to your flooring. Fortunately, there's something for every budget, and the contractor you're working with will go over your options.
Average Costs 
While not indicative of what you might pay to build a home, the National Association of Home Builders reported that the total cost to build a 2,594 square foot (250 square meters) house was roughly $296,652. This cost does not include purchasing the lot or land and fluctuates based on geographic region. Remember that cost will fluctuate depending on location, size, amenities, and finishes. 
Local Building Codes and Regulations 
As you dream up the ideal home, keep in mind that you need approval first. The United States operates under various zoning and land use laws. There are federal, state, and local guidelines to consider. 
You may experience laws that regulate how far from the curb your home must be. Construction restrictions could affect how long it will take to build. You may have to seek special permits for additional features, like a pool or guest house.
Financing 
Most people do not pay for a home or build one with funds straight from their pocket. You will need to consider financing options, like securing a favourable mortgage with reasonable interest rates. Funds from a mortgage can buy the land and finance construction costs. 
However, the United States mortgage market does dive into your financial history to determine if you are a good investment. If you are starting this process from overseas, expect a longer process. Mortgage lenders will want to see an American credit score, which you may not have if you do not have credit in America. 
The Takeaway 
Building a home in the U.S. is an exciting endeavour. Having the above in mind will get you the most of your money and result in a home you're happy with.
There are always ways to economize and save money – as long as you're not cutting corners on construction quality. You could opt for a low-cost countertop material or sacrifice the fireplace. In the end, the cost will reflect your budget and personal preferences. As long as you allow for plenty of time to plan your favourite features, budget, and seek necessary permits, you'll have a smooth experience. Happy building!
Ref : THSI-2629 / ZD. 23660