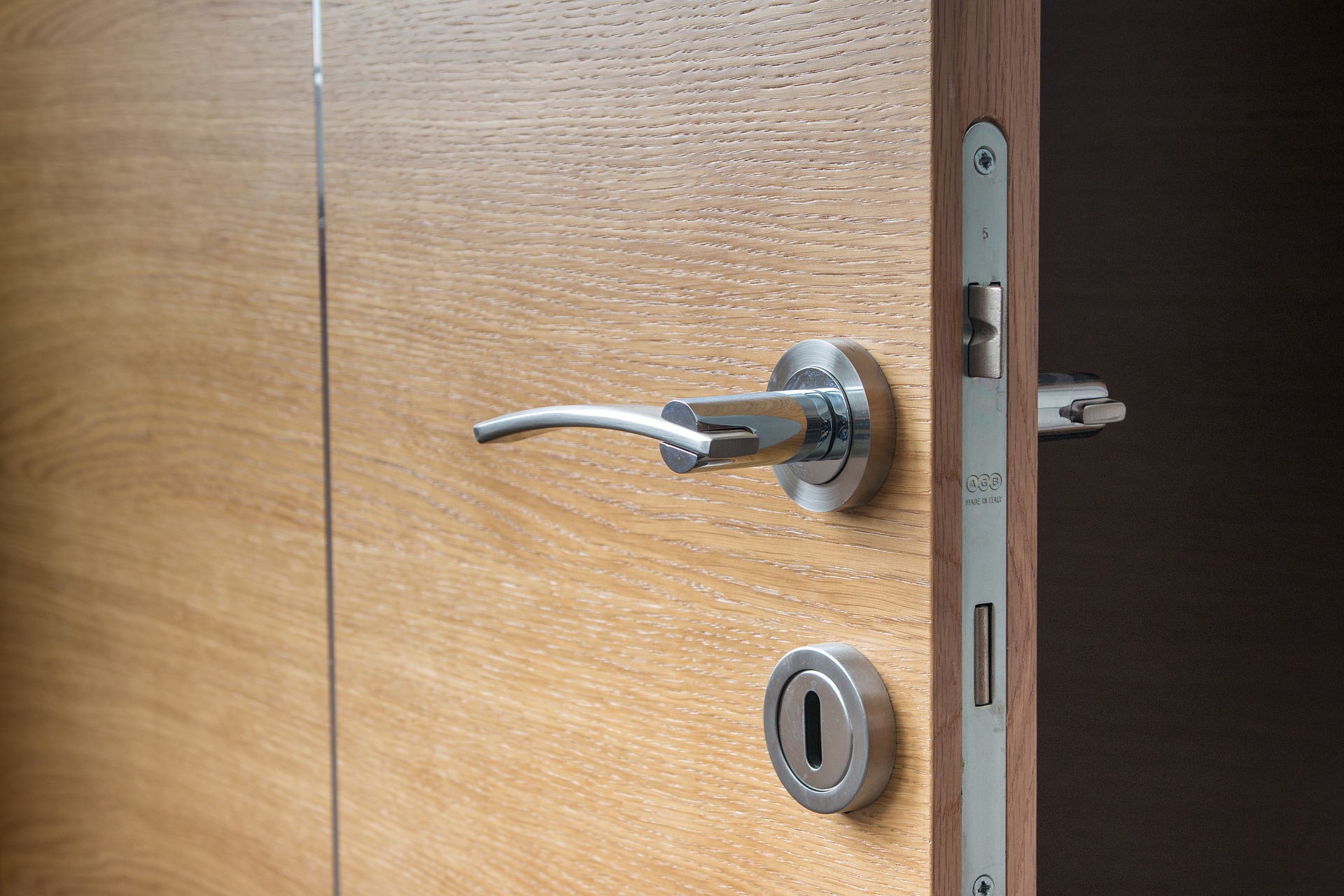 At some point, we all have to face the often intimidating task of replacing a door. Whether it's the main entrance to your property or an internal door that separates spaces from one another, there's a lot to think about before you get started.
To simplify your next steps, here are the most important talking points regarding door replacement for DIY enthusiasts to take onboard.
Do you need professional assistance?
Sure, replacing a door yourself might sound like a great money-saving endeavour. But you have to bear in mind that it's not just the cost of the materials which matters; you might also have to splash out must- have DIY tools to get the job done well.
Then there's the heavy lifting, the extensive amount of measuring involved, and the vital importance of accuracy and precision throughout.
If all of this sounds like a bit too much of a burden, it could actually be more cost-effective and far less stressful to hire an experienced tradesperson to tackle the replacement for you.
Does the whole door need replacing?
Doors rarely break in their entirety as a result of a single act. More often, they degrade gradually over time, with certain parts, like door closers, wearing out through use and rendering the whole thing a less-than-functional eyesore.
What you might not realize is that you could get away with buying replacement parts for doors as individual components instead of swapping out the entire assembly.
Along a similar line, you could realize that the door has to be replaced but that the frame is still totally serviceable. So long as the frame is a standard size, you may be able to swap in a new door without doing anything more complex than affixing it to the hinges.
Is glazing important?
This is more of a consideration for external doors but could be on the cards for internal doors as well. Doors designed with integrated glazing provide a way to allow more light into your home, and can also be a security measure so that you can see out and size up visitors before opening them.
You might even choose internal doors with glazing, again for the purposes of letting light wash into those darker areas, such as corridors, that might not have a window nearby.
It's always possible to pick a completely solid, unglazed door if this either doesn't match your needs or the aesthetics you're aiming for. Just be sure to weigh up the pros and cons of steering clear of glazing before you make a purchase.
How do material choices impact door performance?
Traditionally, doors were made of wood, and you can still get units which are entirely constructed from natural materials if you so choose.
However, it's more common for external doors to opt for doors made of artificial materials, such as UPVC or a composite. There are a few reasons for this, with durability being at the top of the list. Man-made materials are essentially weatherproof, so unlike wood, they won't soak up water and rot, or expand and contract throughout the year as humidity impacts them.
Security is another point here because, again, there are tougher materials out there which are more difficult for would-be burglars to defeat.
It's about balancing your budget against what you want your doors to deliver, as well as recognizing that the style of your home also matters. For older period properties an external door made from wood will look more authentic and original, even if it is a replacement, for example.
Have you looked into energy efficiency?
Heat can escape our homes in many ways, and opening doors provides a quick exit for the warmth that we've paid to put there in the first place. Because of this, you need to look into the amount of insulation that a replacement door provides.
Furthermore, it's also necessary to get the installation process spot on, ensuring a good seal around the door to avoid slow leaks of heat and create an energy-efficient house. Properly sealing external doors should also fend off the wind and the rain that will inevitably arrive to batter your property over the years.
How much money do you have to play with?
Last but not least, having a clear budget in mind before you begin looking for replacement doors is good. That way, you will be able to filter out the options according to what you can afford rather than falling for products that turn out to be well outside of your price range.
Again, if you need expert advice, getting it from a professional rather than taking a chance is always wise. Having to pay someone to fix your DIY disasters is not fun!
Ref: 3022.26503 | 3406.

29823