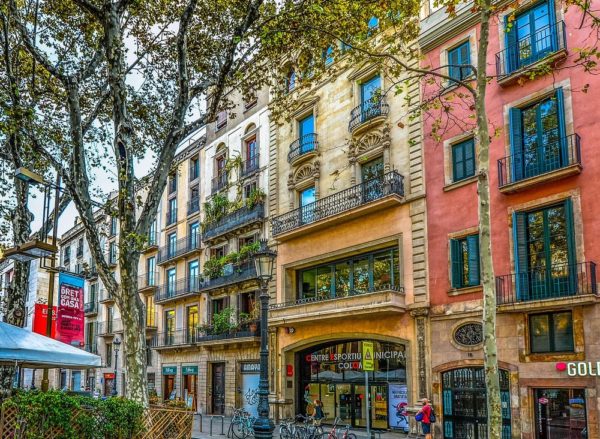 What could be nicer than enjoying the ambience of a real Spanish villa? Whether it's a traditional building or a modern house design, Spanish architecture features a wealth of wonderful features taken from diverse cultural influences such as Gothic, Moorish, Byzantine and Renaissance styles.
Spanish homes are designed with a deep connection to the natural world. From their preference for natural materials and warm colours, to quirky and inviting features such as internal courtyards complete with lush blooms in terracotta pots and water fountains, Spanish homes can be elegant and serene or cosy and friendly.
If you are looking to redesign your Spanish home, from the glorious views of a coastal setting to the bucolic charms of the countryside, you need to make sure that the property itself has a distinctive and unique character, delivering on all fronts.
I spoke to one of the leading experts in luxury renovations in Marbella to get a deeper understanding of what truly makes a Spanish villa. In terms of construction and design, what's at the heart of it all? If you're thinking of refurbishing your holiday villa on the Costa del Sol in true Spanish style, or add some quintessential Spanish design elements to your property, here are 7 'must have' design elements that no authentic villa should be without.
Stucco
One distinct feature of Spanish houses is stucco – a type of plaster that is typically used for rendering the exterior of European buildings typically consisting of a mixture made from marble dust, lime and water. Spanish homes tend to have thick and richly textured stucco walls that are commonly white washed, painted in off white or earthy tones, oozing an authentic Spanish vibe that is hard to beat.
Roof Tiles
A traditional clay tile roof is an unmistakable characteristic of a Spanish home. Typically, the roof tile design is solid barrel or S shaped slanting downwards, with a colour ranging from deep red to reddish brown. More than a distinctive design feature, these tiles help keep the intense Mediterranean heat at bay, keeping the inside of the house cool.
Ceramic Tiles
Another typical Spanish design feature is beautiful decorative tiling, both inside and out. From intricately patterned tiles on floors and walls, on staircases or kitchen floors, bathrooms or balconies, ceramic tiles come in an array of vivid colours, designs and traditional motifs to create an elegant ambience to interior and outdoor living spaces.
Arches
Add a distinctive Mediterranean character to your Spanish villa by incorporating prominent arches, round arched doors and windows and porch entries throughout. Complemented by wrought iron, black hardware such as window and door grilles, hinges, handles and light sconces will give a rustic Spanish charm that is hard to resist.
Metal
Wrought iron is a unique design feature in Spanish style homes that is used liberally. Ornamental iron work can be found both inside and outside, as stair railings and balcony balustrades, for doors, gates, windows and more. From small home decorations to feature wrought iron chandeliers or wall lights, rustic black metal detailing will lend the perfect finishing touch to your architectural scheme.
Wood
Spanish home design thrives on the juxtaposition of light stucco walls and ceiling against dark, heavy wood elements. Look out for heavy wooden doors and gates, dining tables/chairs, dressers and cupboards in a range of wood choices including mahogany, walnut, ebony, butternut, teak and rosewood, as the perfect contrast to soft arches and more whimsical architectural elements.
Courtyards
Private courtyards that are sheltered from the hustle and bustle of the outside world are a perfect place for relaxing or entertaining. Typical of Mediterranean architectural design, these cosy, typically U-shaped outdoor living spaces add to the charm of Spanish homes, with shading provided to block the scorching sun and an outdoor fireplace for chillier evenings.