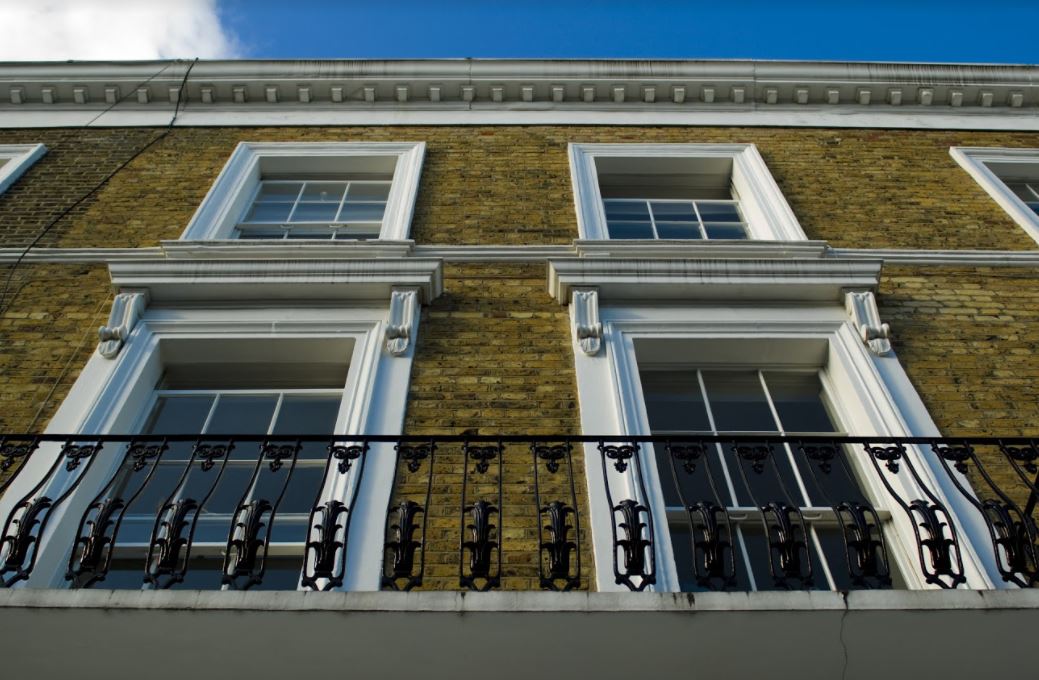 These are certainly not the easiest of times to be a landlord. Almost everything about your otherwise very good investment now needs to run through the filter of COVID-19 and the Brexit if you're in the UK.  
The effects of all this on your real estate portfolio as a buy-to-let home investor can be overwhelming. Changes are being made to important rules and regulations at every turn, and it can all become very difficult to keep up with and know the exact applications of any possible changes or new rules. 
If you're not confident of your capacity to keep up with all these, then your best bet will be engaging a seasoned real estate management company to take care of the finer details for you. If you're in the UK, Thirlmere Deacon Property Investment is a good place to start your search. You're basically looking for a good track record that allows you peace of mind knowing someone else is doing the heavy lifting for you. So, be sure, as you're shopping around, to check if they have designated team members to take care of exactly the sort of things you're most concerned about.  
As you navigate, there are several blind spots you'll want to make sure you don't miss. Here are a few: 
Adjustments To Eviction Rules Due To COVID-19 
The pandemic has come with a lot of adjustments in almost every facet of life. Real estate investment is not an exception. It's now a rule that due to the virus, landlords must now give longer notice periods to their tenants when they want to start the eviction process.  
The specificities of these rules differ depending on location.  
In England and Wales, landlords are required to give a tenant six months' notice unless you can prove that a tenant is dangerous enough to require the process to be expedited.  
In Scotland, it's still almost the same in terms of the months of notice required to be given before eviction: which is six months. However, Scotland allows for you to give three months' notice if it's you or your family that wants to move in. In addition, if the tenant has engaged in anti-social behaviour or has moved out, then you're allowed to give a 28-day notice.  
In Northern Ireland, the rule is to only issue eviction notices when absolutely necessary, and in the event that one needs to be issued, then a 12-week notice will be required.  
Possible Adjustments or Abolition of Section 21

 
Action is being made in a bid to better protect both tenants and landlords. The government had, before the coming of the pandemic, already consulted on abolishing Section 21. Section 21 is a clause that gives landlords the right to end 'rolling" tenancies with two months' notice without the need for any justification for such an action.  
The COVID-19 has obviously stalled things a bit regarding the passing of the Renters' Reform Bill, but landlords need to keep on the lookout for this possible change 
Mortgage Payment Holidays Are Drawing to an End

 
The pandemic has obviously affected incomes. Maybe yours has been affected to the extent where you can't service your mortgage, as usual, then up until the end of March this year, you would have been able to apply for a payment holiday. Now that that window has already passed, payment holidays are no longer on offer. 
The Stamp Duty Surcharge

 
Effective April 1st, if you're a foreigner seeking to buy a property in England, you'll be expected to pay a 2% stamp duty surcharge on top of the regular buy-to-let surcharge. As a property investor, you will need to pay the following taxes: stamp duty land tax, income tax, and capital gains tax. If you're wondering how to invest in property in the UK and need to calculate taxes and additional costs, you can use a stamp duty calculator like the one offered by RWinvest to give you a better idea of what you could be paying.
All non- UK residents will be expected to pay this surcharge. A UK resident will need to have spent 183 days or more in England in the year before or the one after you buy a property.  
Brexit Uncertainty

 
Even now that the UK has reached an agreement with the European Union, Brexit is likely to remain a hot topic for a while. As such, you should be on the watch out for some potential bumps along the way as the finer details of the Brexit agreements begin to be put into practice.  
If the economic turbulence persists, the cost of buy-to-let mortgages might be affected by upward changes in interest rates.  
The Right to Rent Might Change

 
As of the time of the writing of this article, landlords are required to check all tenants to ensure they have the right to live in the UK before allowing them to move into any of their properties. This procedure and the rules governing it might change in 2021.  
You'll need to watch out for this change when it comes so you can stay up to date with how things are being done by other property owners and managers. Until June 30th, you'll still be better of using the current system, which includes accepting passports and photo identification cards. After June, it's still unclear how Right to Rent will have changed. 
Potential Changes to the Capital Gains Tax

 
The capital gains tax (CGT) is currently in review by the government. Any changes to how this tax currently works will have an effect on landlords selling their properties in the UK, so it's something you'll need to keep your eyes on as well.  
Even though the Office for Tax Simplification submitted some 11 recommendations for consideration throughout the CGT review, it's unlikely that any wholesale changes will be implemented soon. It's likely to take a bit of some time before significant change is put into effect. However, it's still a good idea to keep an ear out for the possible adjustments and their impact. If you're unsure what you must do in the meantime while waiting for everything to become clear, then you could visit this LinkedIn profile and ask to get the help you need.   
The Takeaway 
Keeping up with all these adjustments and potential adjustments to the rules governing how things are run in the property management world can be a little overwhelming, and you might need help.  
Whether you choose to continue doing it solo or to hire a professional for the job, these are still very uncertain times to be a landlord, and at any point, you'll need to be as informed as you can on any and everything that might alleviate or aggravate your plight.  
Ref number: THSI-2299
Ref number: THSI-2365