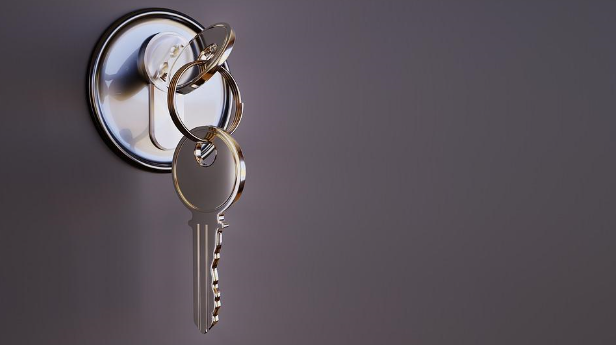 Living alone is immensely enjoyable as there will be no restrictions. However, it sometimes triggers you with irrational fears, especially when you are a woman. Some of these worries include overthinking whether someone wants to break in or side-eye peeking over the window on any truck lingering along the streets at night. 
In fact, according to FBI Uniform Crime Reporting Statistics, a rental tenant can be more likely to be burglarized than a house owner. One reason is that a renter may not be able to install a wired home security system in his or her apartment. Hence, there is a need to take precautionary measures when living alone or call the police for assistance. Here are some of the things you can to secure your residence. 
1. Install Window Locks
Ask your landlord to install locks on all first-floor windows. Place locks on windows that can be accessible from the outside as well, like stairways or overlooking balcony. It will grant you both safety and peace of mind. If you do not have a chance or not want to open any windows at all, nail them all. 
2. Request for New Lock on the Front Door
Before moving in, make sure that your landlord has already fitted all doors leading outside with new locks. If there are no deadbolts or chain locks, include them to your requests, as well. 
You are not sure about the previous tenant or whether he or she gave copies of old keys to other people. Hence, you need to make sure that you and the landlord are the only ones who have access to your door.  If the landlord has not done anything yet, do it yourself. You may cover for the cost, but nothing is as important as your safety. 
3. Place Outdoor Lights
Studies show that well-lit places tend to ward off burglars away. Make your place well-lit not only inside but also outside up to its front door. You can buy battery-powered pathway lanterns or lights if there are no exterior lights in your apartment. To conserve energy, you can use them with motion activation. 
4. Live with Pets
Pets like dogs can serve as an alarm system. After perceiving them, the movements from outside the doors or even inside the house would turn them into a frenzy. This state would somehow alert you of people who are trying to get in your home or deter intruders. You can also specifically train them with other security tricks. 
5. Set Streaming Cameras
Streaming cameras allow renters to remotely see what is happening inside an apartment through a mobile application. Any instances of suspicious movements can also be recorded. It can cost a hundred dollars or more, but they are useful for keeping track of what is going on when you are far away from home, providing you with accessible footage just via phone. 
6. Search for Rental-Based Home Security Systems
Many apartments do not allow wired security system installment. Thankfully, you can have other options. One thing you can consider using is the door stop alarm. This device is an inexpensive battery-powered that is activated every time a door is opened. 
Moreover, other companies offer wireless security systems that are transportable, meaning you can bring them along with you when you are transferring to another place. Also, most of the time, these companies do not require a contract. Security baron's best security systems have a list of these companies and their products. 
7. Fool Potential Intruders
A house sitting dark and quiet is the number one target for burglars. If you are heading out of town for a while, install a simple mechanical outlet timer. This device can turn on appliance and utilities from TV to lights at automated times. It is one of the simplest ways to make your house appear that someone is inside and alert. Just do not forget to close the blinds to prevent potential intruders from getting a better look. 
Also, you have heard that some white lies can be for the greater good, right? Installing fake cameras with blinking red lights or affixing fake security company sign to your window or front door can leave an impression that your place is well-secured. Crooks would either not have any idea that these are fake or do not want to take the risk. 
Takeaway
Expecting the worst is also one of the security measures you can do. Make sure to secure a renter's insurance in case an unpleasant situation does happening in your place. This does cover not only burglary cost but also water and fire damage, vandalism, or thefts on your car while parked at your home. Always back-up plans at a relatively nominal price each month.
Author's Bio:
Tyler Pack is a real estate consultant and journalist, with a passion for smart homes technology. He is keen on writing about home and property security, and cybersecurity.