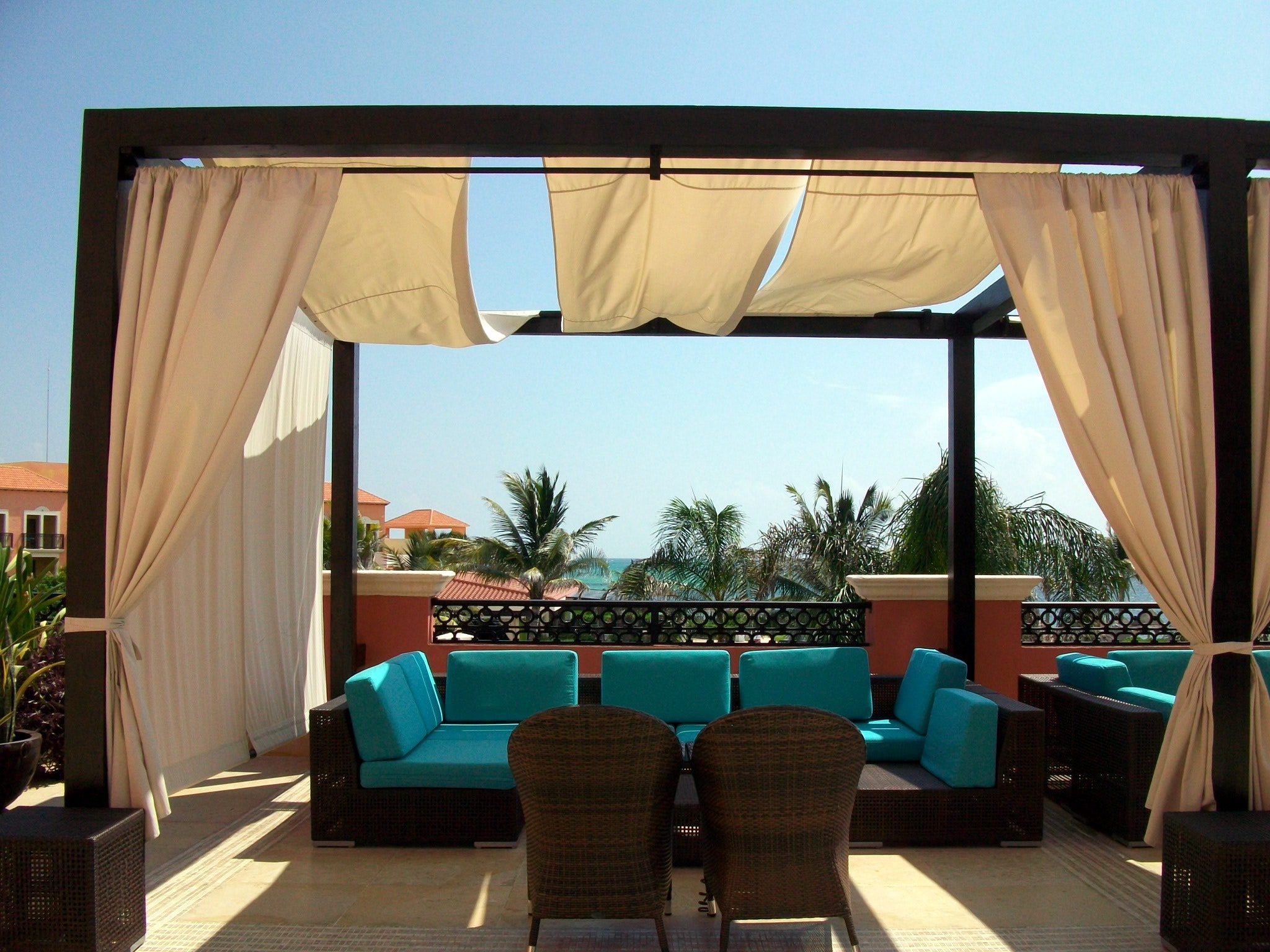 Is your back garden just a patch of dull grass? If so, then it could be so much more than that.
Backyards can be anything from a tranquil space to relax to an area for hosting parties to a spot to play games with the kids. With just a few alterations, your backyard could be the best part of your house.
Just like upgrading your living room, changing your garden will help add value to your property if you ever wish to sell.
If you feel like now is the time to improve your backyard and make the most of summer, consider some of the following tips.
Creating a central space for gatherings
Whether you'd like an area for entertaining guests or need somewhere to read the newspaper and sip coffee in the sun, you'll need one particular zone.
A patio can quickly transform a dull garden into a thriving place you'll use repeatedly. You could place wooden planks, pour concrete down, or lay bricks, but any surface you use needs to be big enough for outdoor furniture, a table, and umbrellas to defend against the sun and rain.
If you're the hosting type, then a BBQ is the ultimate item for your backyard, as nothing says "party" like a grill! 
Hang up outdoor lighting.
The garden is there to use the sun, of course, but when things get dark, you'll want to turn on some outdoor lights to help improve the ambience.
Fairy lights around the patio and nearby trees will always look beautiful and give off a surprising amount of illumination. When the temperature drops, a gas heater can also double as warmth and lighting. Here are some great tips concerning light and heat to enjoy your patio or balcony all year round.
Grow some exotic flowers.
While man-made items are an excellent way to improve your backyard, nothing is better than real nature in front of you. Many flowers are easy enough to grow and require some time and attention to flourish, so try planting simple options like sunflowers, daylilies, lavender, and snapdragons.
Guests are often fascinated by beautiful flowers in bloom, which help brighten a garden. Plus, gardening is a rewarding hobby that is cost-friendly and doesn't take up too much of your energy. Buy some seeds from your local garden centre and reap the benefits!
One relaxing showpiece
If every backyard needs something, it must be one centrepiece of relaxation. By this, we mean something people will gravitate towards, such as a hammock or swing. Hammocks are not the easiest things to get out of, but if you have nothing planned for the day, they are calming once you're in!
Swing chairs are always fun for a while as you gently rock back and forth while grabbing some sun and fresh air. These chairs aren't for eating or drinking, but you can chill out for some minutes before returning to the patio for refreshments.
Add a fire pit
The best conversations always happen around a cosy fire! When night comes, a fire pit is the best excuse to stay outside longer and keep the good times rolling.
Installing a fire pit is not just great for the adults to sit around and have a few drinks, but the kids will also love warming their hands and toasting marshmallows and pieces of bread.
The great thing about fire pits is that after installation, you'll have to buy charcoal and logs of wood when it's time to use the pit. There's also something very soothing about building a fire and keeping it roaring for most of the evening.
To find the cash, you can start a side business of selling dining tables by purchasing cheap butcher block worktops cutting them to size, oiling and mounting them on a pair of metal legs.
Paint your fence
Your fence is not just there to give privacy, protect your family and pets, and define your property's boundary, but it can also look great as decoration.
You can extend your green thumb by adding climbing vines, which need very little attention and often grow of their own accord. They'll need a trim if they get too out of hand.
You can also string fairy lights across the fence to improve your backyard's illumination but don't forget to paint the fence in a welcoming summer colour that always looks great in the sun.
Your backyard should be a place you want to spend time in as much as possible, and by adding all or some of the above features, you're getting the most out of your home and even improving its selling value in the future.
Ref: 2955.26042 | 3319.

28850 | 3541.31205