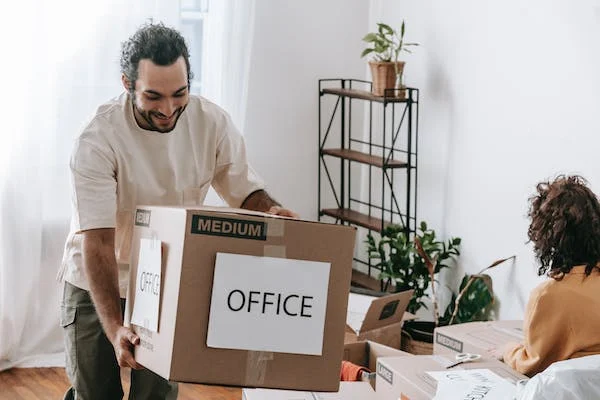 7 Tips for Successfully Relocating Your Business
Relocating a business can be overwhelming if you don't have the right strategy. Whether relocating to a more prominent location across town or abroad, you must take essential steps for the move to go as smoothly as possible. This post will provide seven tips for ensuring your business relocation is successful. From planning and researching potential new locations to testing out various technologies, the essential purpose of these strategies is to ensure your organisation has everything it needs for its big move.
Find a Suitable Location
Before you even start to consider relocating your business, it's crucial to determine where exactly you want to move. If you are moving across town or abroad, research potential areas and find the best fit for your business needs. Consider available infrastructure, resource access, affordable rent or purchase prices, and local tax incentives.
The style of the office you are moving into is also important. Consider whether you need an open-plan space or a more traditional office layout, and ensure the property meets all your requirements before signing any contracts.
Develop a Budget
When relocating your business, it's essential to establish a budget and stick to it. This should consider all the expenses associated with the move, such as rent or purchase costs, hiring a moving company, purchasing new furniture and equipment, and any other unexpected costs.
Create a budget that is both realistic and flexible in case of any unforeseen expenses. This will help you manage your finances more effectively and ensure everything goes smoothly. You should also review your budget often and adjust it if needed.
Work With a Moving Company
Hiring a professional moving company is essential when relocating your business. This will help ensure that all of your equipment and furniture is safely transported to the new location and set up in the best way possible.
Be sure to research local moving companies ahead of time so you can get quotes and compare prices. Look for business relocation handlers with good reviews from previous customers. The right moving company will make the transition much more manageable and help speed the process.
Work On the New Location Before Moving In
Your business premises should be functioning and ready for use when you move in. Take time to spruce up your new location before moving in, such as painting walls or repairing furniture.
You should also ensure the building is secure against potential threats, such as installing an alarm system or extra locks. This will ensure your equipment and furniture are safe and secure once you move in.
You can also work on decorating the new office and making it feel like home. This will help create a warm and inviting atmosphere for employees, clients, and visitors.
Taking the time to properly prepare your business's new location before you move in will ensure that everything is up and running quickly and efficiently when you arrive.
Test Out Technologies
When relocating, you want to ensure all your systems are running correctly at the new location. This includes hardware, such as computers and printers, and software, like customer databases or accounting programs.
Take time before the move to test new technologies at the potential new location. This will help you identify issues before they become a problem and ensure that your systems are up and running with minimal disruption to your business operations. Consider setting up a test environment at the new location before moving. This will allow you to ensure everything works correctly and is ready when you arrive.
Notify Clients and Employees
When relocating your business, keeping your clients and employees informed is essential. This will ensure that everyone knows the move and can prepare. Send out notifications in advance, letting people know when and where you are moving and any other relevant information. You should also provide updates throughout the process so everyone is on the same page.
During the transition period, your employees may need to work remotely or from a temporary office. Make sure to provide them with all the tools they need to stay connected and productive, such as video conferencing software and remote access systems.
Don't forget to advertise your new location properly after moving in. Update any relevant contact information on your website or other channels so that customers know how to find you. This will help ensure your business thrives in its new home.
Stay Organized
Proper organisation is critical to a successful business relocation. Take time in the weeks and days leading up to the move to organise your equipment and documents properly. Label everything clearly, so it's easy to find during the move, and ensure everything is securely packed away. This will help ensure that nothing gets lost or damaged during the transition.
It's also important to keep track of all the paperwork and other documents associated with the move. This includes contracts, bank statements, and insurance policies. Make sure to store these items in a safe place so that they are easily accessible when needed.
Business relocation can be challenging, but with proper planning and preparation, it doesn't have to be so difficult. By following these tips, you can make the transition much smoother and ensure that your business continues to thrive in its new home.
Ref: 3255.28292