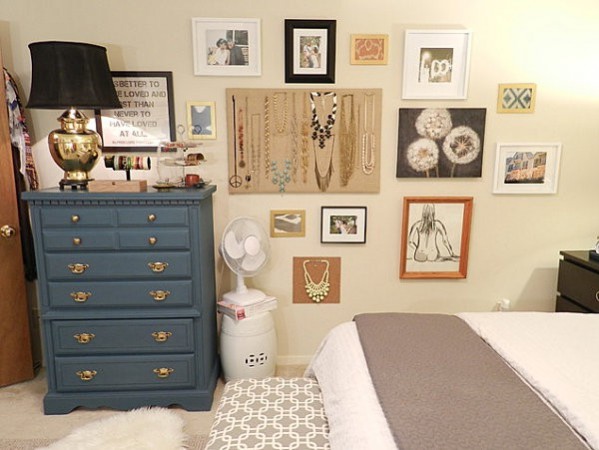 In every house, the main point of concern is the storage space. If you do not have enough cupboards and drawers, everything will get in your way. 
Check out the below storage solutions for a well-organised home.
Storage Chest
Storage chests are a space saver while allowing you to add beautiful furniture in the hallways and bedroom. Consider an attractive, vintage piece of furniture with plenty of storage and stylish enough to be left out in the open. They are great to store toys, newspapers, extra linen, and so much more since they have the depth to hold a lot of stuff.
Storage Beds
The bedroom is often the room with the most need for storage but the least amount of space for putting stuff away. You can opt for contemporary ottoman storage beds, which provide excellent mattress support and bring plenty of storage space for the bedroom. The platform top ottoman base has gas lift arms, making it straightforward to lift the bed. You can also store spare bedding and accessories in the storage available under the base. This home storage solution is every bit as practical as it is beautiful. 
Garden Bench With Storage
An outdoor bench is an excellent addition to your garden. You can build or buy one with storage space under the seat to add functionality. This storage space can be used to stash away garden supplies and hoses. So you will not need to step inside the house every time you need your garden gloves.
You may add a galvanised metal screen on the base for the water to escape if the hose hasn't been drained before storing. This bench storage is also an intelligent solution to keep garden tools out of the way and reach children.
Wall Dresser
 wall dresser can save you a lot of floor space while giving you storage within the walls. You can convert hidden, unused spaces into valuable storage areas. Wall dressers help utilise the empty wall space. It is convenient for children's bedrooms to keep the floor area available to play.
Desk With Storage Cubbies
A desk with added space to store your bills and loose papers comes in handy. You are less likely to lose grocery lists, discount coupons, and other such not so confidential pieces of paper if they have a dedicated drawer.   You can add baskets to the already existing table by nailing them to the corners under the tabletop. This will create a shelf-like structure where you can detach the baskets when required.
Cocktail Cabinet
Like a crockery cabinet, a cocktail cabinet is a stylish addition to your living room or dining area. Everything you may need for a cocktail night can be stored in one place, so you do not have to reach for the kitchen whenever someone needs a glass or a peg maker. A tall and sleek cocktail cabinet is a perfect place to hang glasses, store your premium wine bottles, or display your rare collection of spirits. The cabinet can be further customised with designer lights to improve aesthetics. 
Laundry Bag
A wooden laundry box will hide all those dirty linens from everyone's eyes visiting the washroom. It is better than a laundry basket since it can be coated with a waterproof layer of varnish, and it will look sleek, just like a regular piece of furniture.
Bath Cabinet
A bath cabinet can be built into the space beneath the washbasin. Adding a panel and doors will help hide the drain pipes, accommodate plumbing, and give you storage for extra towels, napkins, toilet paper, and shower gels. Bath cabinets were a rage some decades ago, but they are back in trend for their vintage appeal. Choose attractive colours for the door and artistic knobs for a traditional look.
Shoe Rack
If you have a lot of shoes, buying a shoe rack is the best way to store them without damaging them. A slanted shoe rack can accommodate more pairs in less space. You may also opt for a hanging shoe rack if you do not have enough floor space. Hanging racks can be hung on the back of doors or decorative curtain rods. You can also buy specialised racks for different shoes like sneakers, stilettos, boots etc.
Pegboard Wall
Pegboards can create a wall of storage in the kitchen or garage. These boards come with pre-drilled holes, and you can use them to store small pots, pans, utensils and other such supplies. You can also use them to hang heavy tools like hammers and wrenches. Pegboards are very versatile, and you can use them in several ways to create storage space.
Conclusion
We hope you will find the above storage solutions helpful. Implement some of these in your house to create more space and stay organised.
Ref : THSI-2727 / ZD.24154