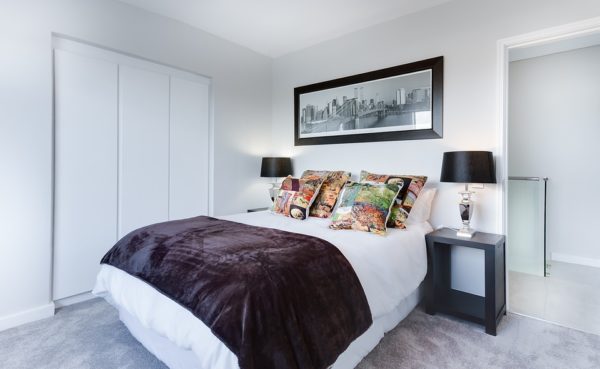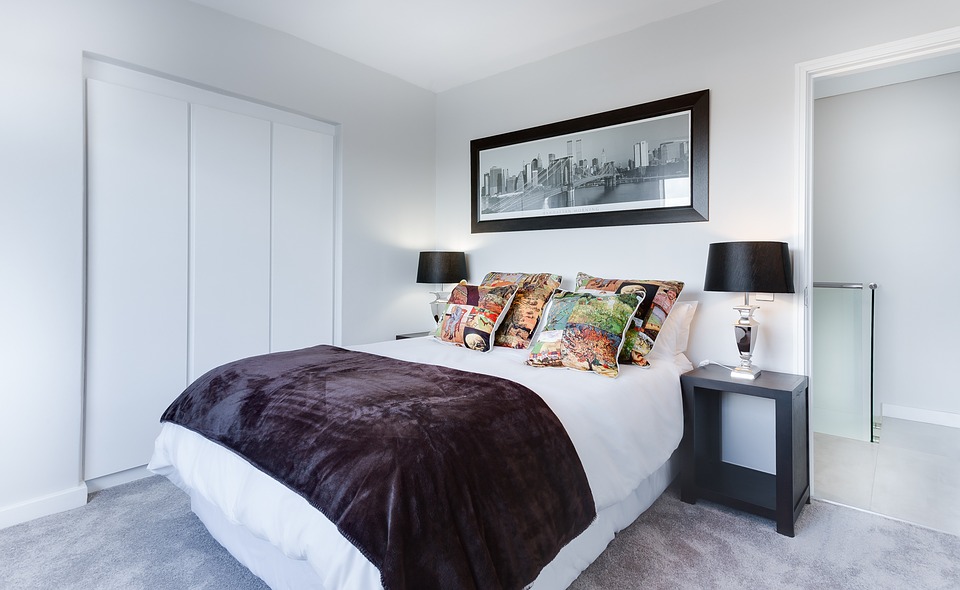 It is essential to have a dedicated space for relaxation at home, and your bedroom should be a perfect place for this purpose. For this reason, it is necessary to keep it clean and decluttered at all times and put all your efforts into making it a stress-free sanctuary. And the great news is that to renew your bedroom and improve its overall atmosphere; you don't have to invest in a full-fledged renovation project!
This article will share several inexpensive and alternative ways to give a fresh look to your bedroom. Apart from getting new bedding or throwing down a rug, you can also experiment with a new bedside table, install new curtains, add some houseplants, and more. Read on and choose something to your liking!
Update the Bedside Table
The first thing you should do is refresh or replace your bedside table. A modern bedside table is a perfect option for restoring a bedroom. It can be a stylish and elegant piece, which will give your bedroom an instant lift. And simply adding some new accessories and switching out the lights can dramatically change the look of the entire space.
Update Your Bedding
If you want to give a fresh look to your bedroom, then the first thing that you should do is to update your bedding. You can easily add new pillows and decorative elements to bring excitement back into your space. Get matching sheets and quilt or add a new throw blanket – but first, check how heavy should a weighted blanket be. You can also opt for some unique accessories like shams or a bed skirt – these will add a touch of sophistication to your bed.
Get New Curtains or Blinds
Many people overlook the importance of curtains or blinds in their bedrooms, but they can significantly impact the overall look of the space. This is especially true if you have chosen a dark or bold colour for the walls. In this case, you should install blackout curtains to make your room more relaxing and cosy.
If your budget doesn't allow you to buy new curtains, you can always look for a window treatment alternative. This way, you will be able to experiment with the look of your bedroom without spending too much money on it.
Add a Rug
Adding a rug is one of the easiest ways to update your bedroom. It is a great way to add some texture and bring warmth and personality to your space. A friendly and comfortable rug can be a great addition to a modern bedroom, and it will help highlight its most important features, such as a bed frame or headboard.
Add Houseplants
If you want to create a fresh and relaxing atmosphere, adding houseplants is one of the best ways. Having plants in your bedroom is not only beneficial for the air quality, but it also adds some life and vitality to the space. You can get several small plants that will arrange nicely in some pots – for example, beautiful succulents.
Update Your Bed Frame or Headboard
If you want to renew your entire look and feel, then replacing your bed frame or headboard is the way to go – changing these two pieces can completely change the face of the whole room. You don't have to invest much in this regard, as many affordable options will fit your tastes and needs perfectly.
Add a Vanity Table
A vanity table is a great way to add extra space to your bedroom, especially if you have a small one. You can store some necessary items here and use them to apply makeup. This type of furniture can also work nicely as an office desk or a study table.
You can transform your old bed frame into a lovely vanity table. To do so, you will need to cut off the legs and add some extra storage space on the bottom of your frame. Then, you can get yourself some white paint and finish the details of your project.
Final Word
Renewing a bedroom doesn't have to be a big and expensive project. It is effortless to get the look you want at a very affordable price. All you have to do is plan your projects and ensure that you will have enough time and resources to follow through with them. 
And most importantly, always try to add some personality to each room of your house, as this way you will create a cosy and inviting atmosphere for restoring your powers in there.