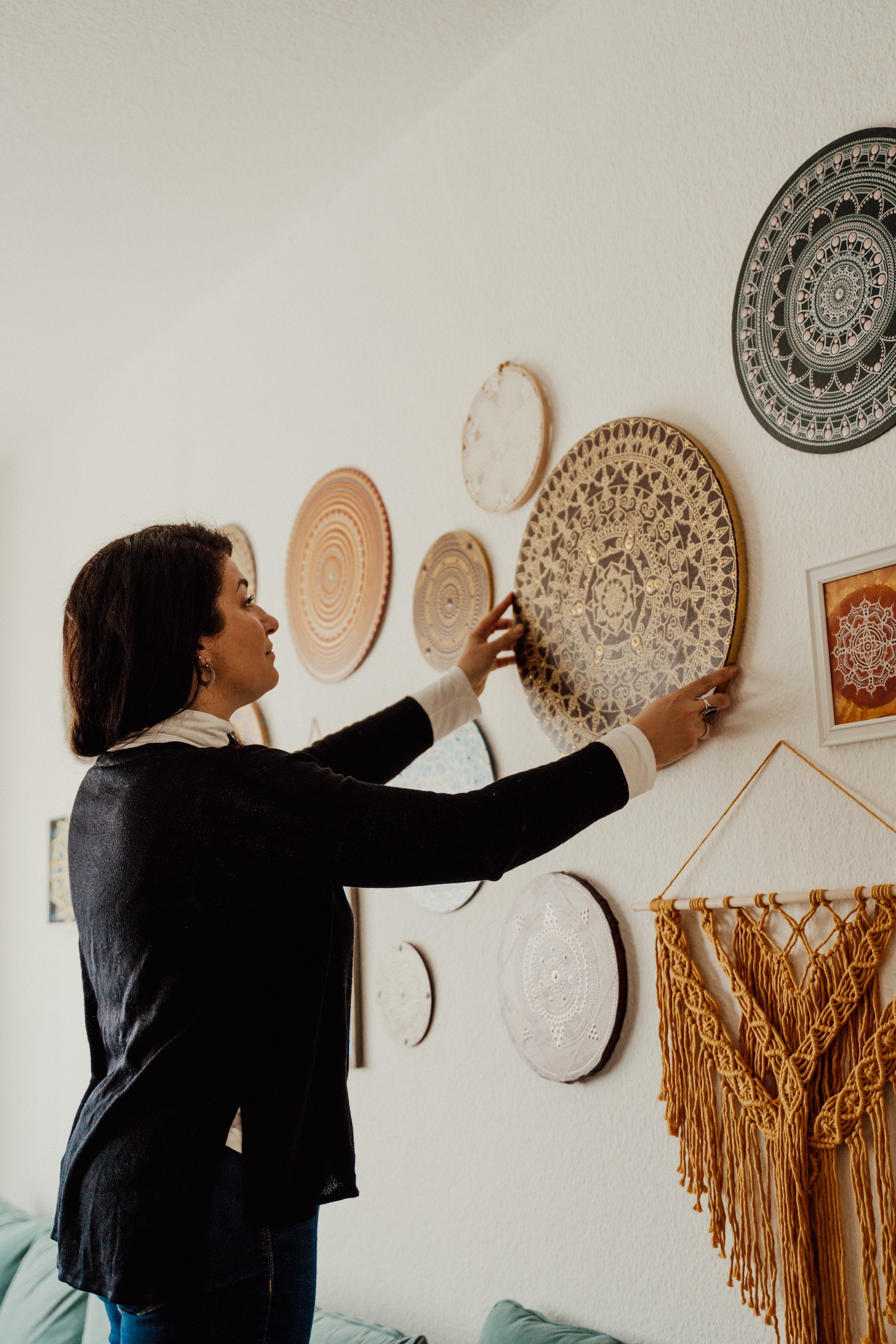 Do you love having friends over for get-togethers and parties?
 Well, social life is your second love. With so many people in your life and home this size, it can sometimes feel like there's not enough room to accommodate everyone and their friends too.
 You shouldn't have to worry as there are various things that you can do to decorate your home, so it is more inviting and comfortable. Here are some tips to decorate your home if you're a social butterfly.
Coordinate Decorative Items with Your Home Style
Your style should be reflected in the décor of your house by coordinating what accessories you choose with it. For example, if you have modern furniture, then go for modern-looking pieces such as lamps, rugs or artworks while avoiding items like chairs and coffee tables which tend to bring outdated trends.
 On the other hand, if you have old-fashioned items such as wooden chairs and plates, then think about mixing it with modern-styled accessories like lamps, rugs or artworks.
Get an Elegant Cocktail Table
 You can also use an elegant cocktail table in your home to add an elegant touch. You can get these tables shaped differently depending on what you like. Depending on the size of your house, you can get one for the living space and another to set drinks on for guests.
 If you have a problem with clutter, then get cool glass accent tables that are perfect for displaying jewellery. You can find these luxury cocktail tables online or at your favourite luxury furniture shop.
Bask in Colors and Patterns
 Using colourful throws and pillows on couches and chairs makes people feel at home when they come over, which is why it's important to use accessories like these in your home.
 But what about neutral colours? If you want your home to appear bright without feeling bright, then make sure that your furniture matches those fittingly neutral hues such as greys, blues and whites.
 These are perfect options if your home looks clean since these tones tend not to be too loud or noisy when paired with other shades available at home decor stores.
Use Decorative Pillows as Accent Pieces
 You can also use decorative pillows to add charm to almost every room in your home. You can go old-school with floral or vintage-inspired pillows like these, or opt for colours that coordinate with the walls of your home, such as these ones! You can also add fun accents like these zebra prints or colourful fabrics!
For example, if you have dark wooden flooring, then you may want to get a solid colour throw pillow and not one which is patterned. This is because it will look better against it than something with varying colours.
Use Mirrors for a Wider View 
You can use mirrors to create an illusion of a wider and more spacious room. You can do this by hanging them on the wall or by placing them on top of a table or shelf. 
It will reflect light and make the room appear larger than it is. If you want to make a small room appear bigger, then use a large mirror. But if you want to make a large room appear smaller and more intimate, then use a smaller mirror. 
Layer Your Rugs 
If you want to add more personality to your home, then layer your rugs! You can do this by placing a smaller rug instead of a larger one. This will create more dimension and depth in the room. 
It will also add more warmth since the smaller rug will provide insulation. You can find rugs in different colours, textures, and materials, so have fun mixing and matching them! 
Get New Window Treatments 
Your windows are like your home's frames, so making them look good is essential. You can do this by getting new window treatments. 
There are various window treatment options that you can choose from, such as shades, blinds, curtains and draperies. You can also get creative and mix and match different materials, textures and colours. 
Accessorize Your Walls 
Your walls are like a blank canvas, so make sure to accessorize them! You can do this by hanging artwork, photos, mirrors or anything that you think will look good on it. 
You can add shelves and put different items on them, such as vases, books, plants or anything else you want to display. If you want to get more creative, then you can also paint your walls with different colours or patterns.
Conclusion
There is so much joy in spending time with friends and family. Besides bringing social vibes, friends make one's life colourful. If you want to take your home decorating game up a notch and give your space a warm and inviting vibe that only people can understand, we hope you got a few tips from this article.
Ref: THSI-2905 | ZD. 25439