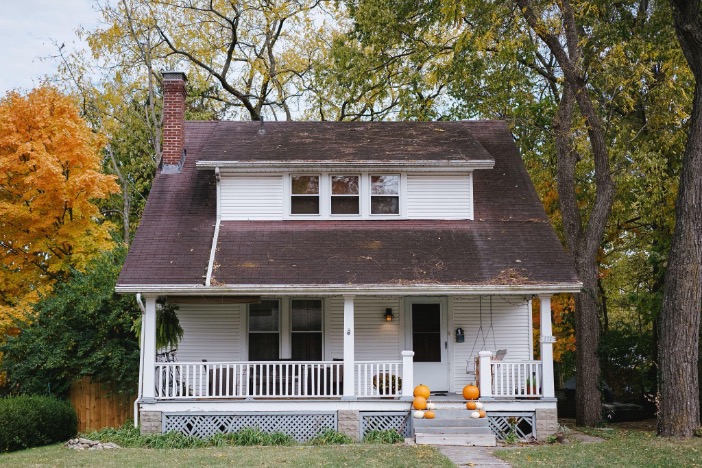 If you've never experienced selling a property before, it can be emotionally draining and frustratingly time-consuming. Periodically, you can feel your privacy is being invaded because visitors enter your residence, open your closets and cabinets to check whether they're in good working condition, and prod the area.
Due to their inexperience, first-time house sellers are prone to making several mistakes, and the sentimental content of the transaction doesn't make it any easier. However, many of these problems are avoidable with little knowledge. Scroll down to learn how to sell your home quickly without decreasing its market value.
Problems You May Run Into When Selling Your Home
When trying to sell your home, there are several difficulties you'll face, especially if it's your first time. However, the information you need about the important ones is provided below:
Keeping Emotions Under Control
Giving up the resources used to create and maintain a home is arguably the most difficult aspect of selling one. It's not unusual for sellers to find it difficult to part with the home their family has lived in for many years and the memories they made there. Because they invested time and money in improvements or repairs over the years, sellers frequently attempt to artificially boost the worth of the property.
The only way to get past this is to be sure that the moment has come to part ways with the family home and move on. Remember that this is a commercial transaction and not an emotional choice at this stage.
Additionally, it can be simple for selling individuals to worry about the buyer's regret. The simplest illustration is when a seller fears that if they sell their house for X amount, it might only be worth Y amount a couple of days later. Ensuring that the ultimate sale price is reasonable, competitive, and sustainable can be achieved by working with an established agent or team knowledgeable about current real estate trends.
Not Preparing for the Sale
Money is wasted by homeowners who fail to clean and stage their properties. Don't stress if you can't afford to hire a professional. There are many things you can do by yourself. Failure to take these actions can lower your sales price and result in no sales. If you don't address minor issues, such as a cracked faucet or broken doorknob, a potential purchaser may believe that many more additional costly issues in the house have also not been fixed.
Ask a friend or real estate agent to point out the aspects of your house that want improvement. You may not be susceptible to the home's problematic places because of your acquaintance with it. Making a solid first impression on potential buyers also involves decluttering, extensive cleaning, painting the walls, and eliminating odours. Here is a helpful guide on how to sell a house that needs work.
Setting an Improbable Price
Setting the correct asking price is essential whether you're dealing with a realtor or doing it alone. Recall the comparative analysis of the market you or your agent completed when you purchased your house to determine a reasonable asking price. Since buyers will do the same for your house, you ought to be one step ahead of them when you're a seller.
Overpriced properties typically don't sell in the absence of a housing bubble. According to a poll of real estate brokers, overpricing is the most significant error sellers make. Putting a figure on the lower side shouldn't cause you too much concern because, in theory, this will lead to several offers and push the price up to the condo's actual market value. Underbidding your home can be a tactic to increase demand in your listing, and you can simply turn down a bid that is too low.
Conditions of the Real Estate Market
The seller's objective when selling a home is to maximize their profit. However, determining the listing price can be a crucial stage when selling a house. A price too high on the listing could turn away potential purchasers. If the price is too low, the seller can lose out on an opportunity to maximize earnings. Understanding local market values and how to sell your home in the present housing market are crucial.
Each local real estate market is influenced by a wide range of factors, which could either make it a buyer's market or a seller's market. You should also check the number of houses for sale in your area to understand how the market functions.
Again, since every market is unique, it is challenging to generalize supply and demand for an entire region. But before advertising your house, it's a good idea to research the neighbourhood market for a few weeks, if not months. Working with a mortgage broker and real estate team familiar with the area through and out is the best method to overcome this difficulty.
Lack of Adequate Insurance
You might have been obliged to purchase homeowners insurance coverage by your lender. If not, you should make sure you have insurance in case one of your viewers has an accident and attempts to sue you for damages. Additionally, you should check the property to see if there are any evident dangers and take mitigation measures for them -preventing possible buyers' children from playing in your pool and keeping your dog away from the property during showings, for instance.
Mortgage Loan Rejection
Another common obstacle to selling real estate is the purchaser's ability to obtain mortgage approval. And here is when skilled local real estate agents might be useful. How well you assess and choose the proposal will determine how successfully you can close the business.
Mortgage applications might be rejected for many reasons. If the potential homeowners do not work with a specialist or an organization that specializes in such circumstances, their chances of getting a mortgage approved are decreased. Therefore, choose the highest and best qualifying offer while selling your house.
Finding a Trustworthy and Licensed Real Estate Agent
Specialist real estate agents can help with a specific kind of home sale. There are several different categories of these agents. For instance, it would probably be ideal for working with a real estate agent specialising in relocation if you are relocating for a new job and using a relocation package. These representatives typically possess relocation-specific credentials, such as the CRP designation from Worldwide ERC.
With this qualification, the agent may demonstrate that they are well-versed in the subtleties of corporate mobility and how it may affect real estate transactions. The Buyer Value Option and Guaranteed Purchase Offer, two specialist property sale schemes prevalent in the relocation sector, will also be familiar to these agents.
It's essential to remember that if your employer offers relocation benefits, you might need to deal with a particular network of approved real estate brokers to be eligible for such benefits. It's essential to consult your relocation policy or contact your relocation professional if you're unsure.
Hiding Severe Problems
Do you believe that serious issues with your property may be concealed? The buyer will discover any issues during the examination. For any problems, you have three options. Fix the issue in advance, underprice the property to reflect it, or list it at the market value and give the purchaser credit to address the issue.
Remember that if the issue isn't resolved beforehand, you can lose out on a sizable portion of customers looking for turnkey properties. If you want to prevent expensive surprises when the home is under contract, you should get your home inspected before putting it on the market. Many states also have disclosure laws. Some states mandate that sellers disclose specific difficulties freely, while others mandate that sellers reveal known problems concerning their properties only upon direct buyer inquiry.
Roof Problems
Market considerations and features specific to your home can affect the home's final sale price. Since there are many challenges to home sales, home inspections must be carried out even before a property is advertised on the market. Early discovery of major roof issues can prevent deals from falling through throughout the home sale process.
Banks and lenders often won't accept a home sale with a damaged roof. Your home's worth will decrease if you have significant roof problems. There are various methods for selling a home with significant issues. You can seek assistance from a real estate agent or business. The local real estate agent may be able to find investors who are willing to make cash offers to purchase the property as-is without financing restrictions. You could also engage with a local builder who takes payment after the house sells.
Conclusion
Overall, we've covered every significant obstacle you can experience when selling your home, particularly if you're a first-time home seller. By now, you ought to be able to handle these difficulties successfully and sell your home as quickly as possible.
Ref: THSI-2994 | ZD.26302