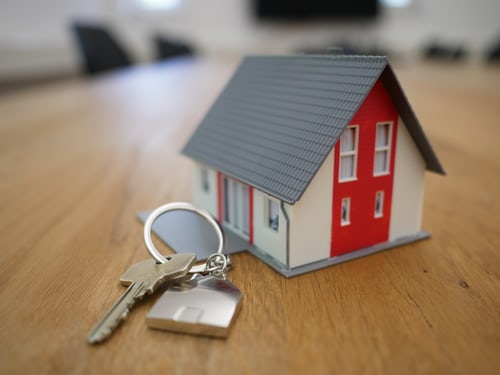 A conveyancer is a legal professional who facilitates the transfer of a property, from owner to buyer. As with any area of law, there are some who are qualified, professional, and worth dealing with, and there are others who aren't. So that you can ensure that your property is transferred properly, you need to find a respectable conveyancer who knows what they are doing. There are myriad benefits to hiring a good conveyancer. This article will break down and explain four things that a good conveyancer will do for you:

Handle Contracts
When you are buying [or selling] a house, there are a lot of contracts that need to be drawn up and signed.  If you aren't a trained lawyer, the chances of you being able to do this effectively are slim to none. There are lots of small things that need to be included in your property transfer contracts. Even if you were to use a template to draw up a property transfer contract, it still wouldn't be sufficient. Every single property is different and has its own unique features. This means that each contract needs to be carefully thought through and tailored to your property.
Give Legal Advice
When you are buying or selling a property, it's inevitable that you are going to need legal advice once or twice. A conveyancer will be able to give you legal advice because they are trained lawyers. If you run into any legal problems when you are arranging a property transfer, a conveyancer will be able to resolve them for you. In addition to resolving problems and giving advice, conveyancers can put you in touch with other lawyers in different fields of law that your problem may require you to get in touch with.
Money Transfer
A conveyancer's main job is to facilitate the transfer of money, from buyers to sellers. The reason that it is so important that a trained legal professional does this, is because houses aren't cheap. You don't want to take a chance with your money. According to one expert company specialising in conveyancing transactions in Melbourne, Australia, conveyancing firms have systems of accountability in place, which ensures that if anything goes wrong, they are held accountable. This gives an added layer of security to your property transfer. If the conveyancer makes a mistake, you will be reimbursed.
Property Searches
As already mentioned, every property is different. They needed to be treated on an individual case by case basis. Some properties have mines underneath them, while others have restrictive covenants. The conveyancer handling your case will extensively research the property you want to buy so that they can determine whether or not there are any issues that you need to know about or things that could become problems later on down the line. If you aren't a trained legal professional, it's incredibly unlikely that you will have access to the databases that conveyancers have access to. Even if you did have access to them, you probably wouldn't be able to navigate them.
Finding a Conveyancer
Now we have addressed four services a good conveyancer will offer, let's move on to how you can find a good conveyancer. Some of the best ways to do this are:
Contacting and asking friends and family can be a very effective way of tracking down and locating a conveyancer. At least one of your loved ones should have bought a house – or sold one – in the past. Ask them for their recommendations. Friends and family have no reason to make poor suggestions because they have no reason to be biased when making recommendations to you.

Ask your lender

for their recommendation. Mortgage brokers and lenders will have a list of conveyancers that they work or have worked with. Your mortgage lender's suggestion may be biased, however, especially if they have an internal department that handles conveyancing. Make sure to conduct your own research into any conveyancer you are recommended, even if the suggestion comes from your friends or family. Read their reviews and check out what is said about them on forums.

Estate agent advice

is also very valuable, perhaps more so than any made by your friends and family. The reason for this is very simple. Estate agents get a commission from sales that are made through them. If you are given a bad conveyancer to work with, then they may not get their commission. Another good way to find a conveyancer is to conduct an internet search.
Conveyancers are an absolute necessity if you want to buy or sell a house. Finding one can be an absolute nightmare, however. Knowing what to expect from a conveyancer can be equally as difficult. With this article, that no longer needs to be the case.