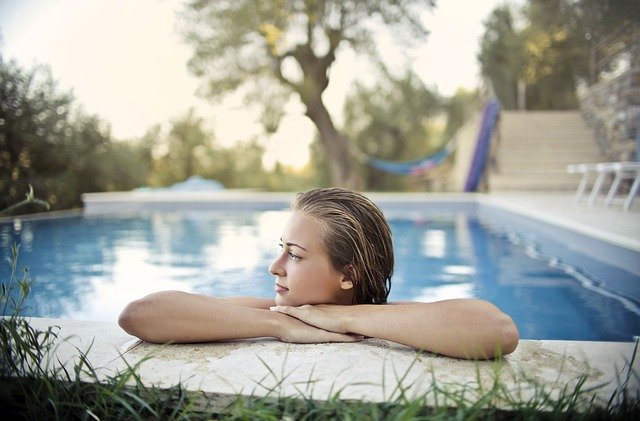 If you've ever caught yourself daydreaming about sunshine and sandy beaches while shovelling the snow from your driveway or hiding from the cold, Southern California might be calling you. Suppose you've ever caught yourself listening to the Beach Boys, Weezer, the Red Hot Chili Peppers, the Mamas and the Papas, Best Coast, Tupac, or any number of famous artists who sing about California – to feel those particular vibes. In that case, it might be a good idea to start looking at housing options along the SoCal coast. (And preferably a place with a pool.)
There are several benefits of having a home there. If you aren't looking to relocate, you can use it as a beach house; a nice getaway when needed. When you aren't using it, you can rent it out and use it as an additional source of income. You might be able to turn a nice profit by listing your vacation home on Airbnb or a similar platform.
If you're purchasing a home with the intent of renting it out, make sure you don't skimp on the amenities. The more offerings you have, the more appealing your home to prospective renters. One such appeal would have a water softener system with an osmosis system. Not only will your guests enjoy the break from hard water, but they will also save a lot of money not having to buy bottled water.  
Amenities 
When prioritising which amenities would be most appreciated, think of what you would most enjoy if you were renting a beach house in SoCal. Air conditioning isn't something you can forego, especially in the dead of summer. Or is it? Well, it all depends on where you live. The truth is many apartments, and single-family homes don't have air conditioning. If you live in the coastal regions – especially in San Diego – there are only a few weeks each year where you'll wish you had central A/C. A cheap window unit in your bedroom is all you would need most of the time if that.
With most people relying so heavily on technology, wifi is another amenity you would be foolish to skip. The reliability of your wifi is equally essential. Do your homework and research which supplier offers the most stable connection, although most people would say that one provider is as good as the next. Just know that if you're planning on using your home as a vacation rental, your guests are going to want internet access. 
When you think of Cali, you'd be hard-pressed not to imagine fun-filled days of sunshine, sand and adventure. Both you and your guests will love being able to rinse the day off in an outdoor shower before heading into the house. After a busy day outdoors, the last thing you want is sand tracked indoors. 
One of the conveniences of renting a home is the ability to do your laundry as you need it. When you think of all the potential usage of these appliances with big and heavy loads (think about beach towels,) you want something that can stand up to the chore. Instead of going with typical residential models, consider using commercial-grade appliances. 
Location
Of all the beaches from coast to coast, why Southern Cali? The best answer is with everything it has to offer; why not? It's much more than the setting of hundreds of famous movies and heavy traffic; the weather is fantastic! Summers peak at 85 degrees, and winters are mild. More than that, it's sunny all year long with only the occasional rainy day. 
Whether you want the excitement of the constantly evolving nightlife or the serenity of solitude, you can get your fill of both. There are countless entertainment venues for hip, hot spots and the trusty places that keep you coming back. If you'd rather spend time clearing your head and immersing yourself in nature, there are several parks and areas to hike and explore. 
Do you love craft beer? San Diego is quite possibly the epicentre of the IPA craze, and it's an epicentre that has expanded up and down the coast, merging with other hotspots of hops such as San Francisco, Portland, and Seattle. 
With the beautiful weather, it's no surprise most of the fruit and vegetables are grown locally; there isn't much you can't get from the local farmer's market. Being known for the importance southern Californians put on being health conscious, you'd be in the right place if getting or staying fit is one of your goals. Between walking on the myriad of beaches or joining one of the countless gyms in the area, you're sure to achieve what you're hoping to. 
Whether you're looking to relocate or purchase a beach house to visit in between renting it out to vacationers, you can't go wrong with considering Southern California. It's time to look into what you're missing.
ref :

THSI-2663

/ZD. 23815